I haven't been able to post a lot lately…I got home Wednesday night and I'm almost leaving to Braga again! Time flies fast, haven't been able to do much. I can't wait for my exams to be over! I got a cold so all I want is to stay in bed all day long.
But I had time to do some watercolor, I hope you like it. I bought a new pen on Thursday and I'm completely in love!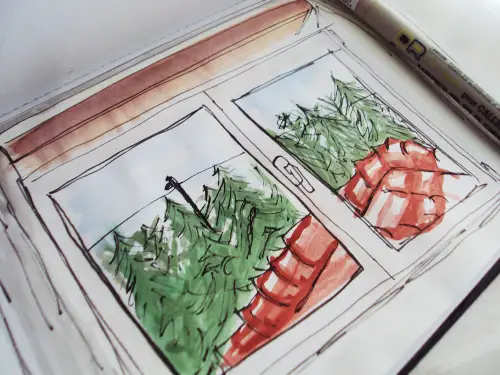 What do you think? It was also the first time I edited my image using GIMP instead of Photoshop, today I was feeling too lazy to switch to Windows…
I wish you a great week!