My brother rides his bike everywhere and a tear in his jeans was bound to happen. He fell and ripped a little bit his jeans, he loved them and since he didn't know how to repair jeans, I offered to do it.
The truth is that I offered one year ago and only now I managed to actually patch these jeans. I honestly have so many things going on and new things sometimes take precedence to repairs. Something I want to be better at! It did take a while but the result looks great and I want to show you how you can mend your own jeans.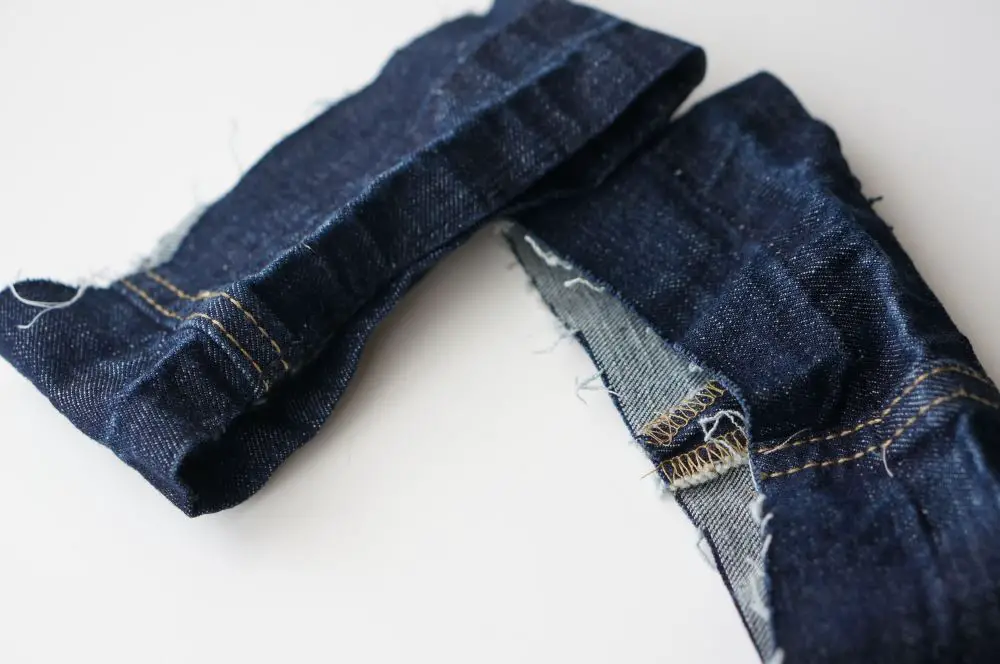 If make the hem of your own jeans, you'll have these pieces of fabric lying around. This project is perfect to use these scraps.
How to Repair Jeans Holes
The before photo of my brother's jeans is at the top of the post, now let's go ahead and fix these pair of jeans.
Materials
Sewing machine
Jean fabric that's slightly bigger than hole – scraps from hemming jeans are great for this
Denim sewing needle
Thread that matches the color of your jeans
Pins
Scissors
Instructions
Start by cutting the frayed edges that's around the rip.

It will look like this:

Carefully pin the ironed hem fabric to the jeans. This is the most important step of the repair. It makes a huge difference if you pin it well, you'll have a better result at the end. If you prefer, you can baste it as well. This is what it looks like all pinned.

With a denim needle, zig zag stitch around the cut to secure everything in place.
Remove the pins and zig zag stitch all around and also use a straight stitch in there, go crazy! I took my time and experimented with a couple of different stitches that I never tried of my sewing machine. If you don't want to fool around for too long, you can just zig zag stitch multiple times around the cut and also going through the whole section to make it seem more seamless.

Cut thread and trim the excess hem fabric so it doesn't get bulky.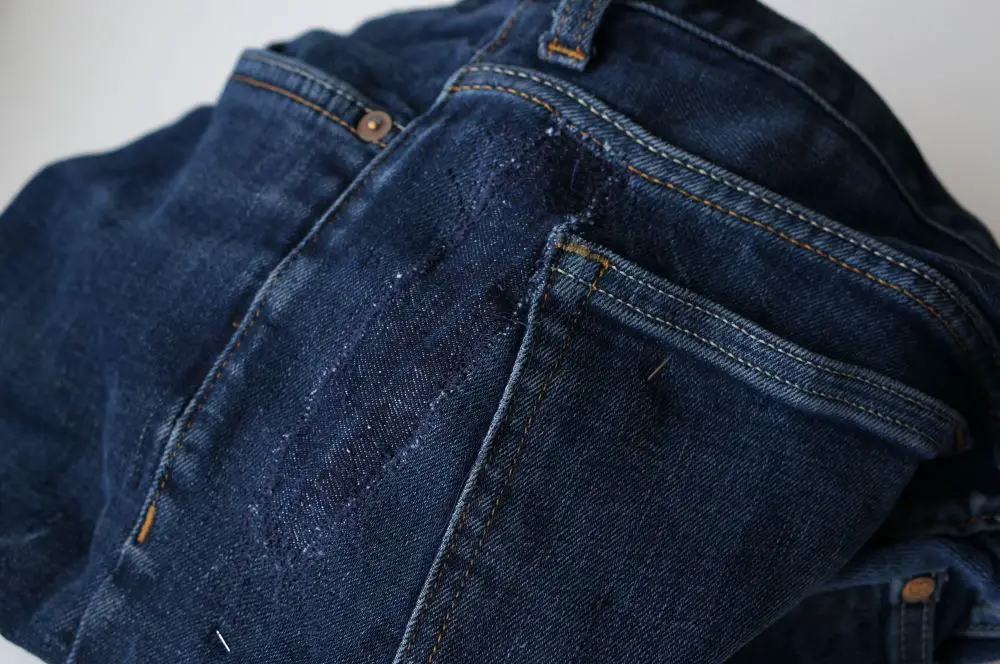 And now that everything's completed, you've successfully repaired a pair of jeans and you've reduced a little bit of your impact by repairing instead of buying something new.
Let me know if you try it.