I discovered this workshop through a Facebook ad. I rarely pay attention to ads, however this one piqued my interest. You know how much I love making things from scratch, from baking bread, knitting, sewing, etc. There's nothing more fun than to transform materials in something to use or eat. Making shoes? A whole new world that I never thought about before! After some overthinking, I eventually signed up! The workshop was not in Porto, it was actually near my parents, so I guess I was pretty lucky even there!
I was the first to arrive, and immediately taking in by the teacher, Ana Cabete, owner of Sapataria do Gouveia and the event organizers and creators of "Liberta-te", Rute and Pipo.
While I waited for everyone else to arrive, I was able to appreciate all the quiet (didn't even have cellphone network coverage!). This beautiful landscape that just tells me to relax and breathe. It's impossible to be immune to this.
With all my inner peace restored, the workshop started with a theoretical introduction on how raw materials are transformed to be used by the shoe industry. I was completely oblivious to the manufacturing side of shoes so I found this information super helpful.
Next it was time to make shoes! We started by using a shoe mold to make a pattern for our shoe,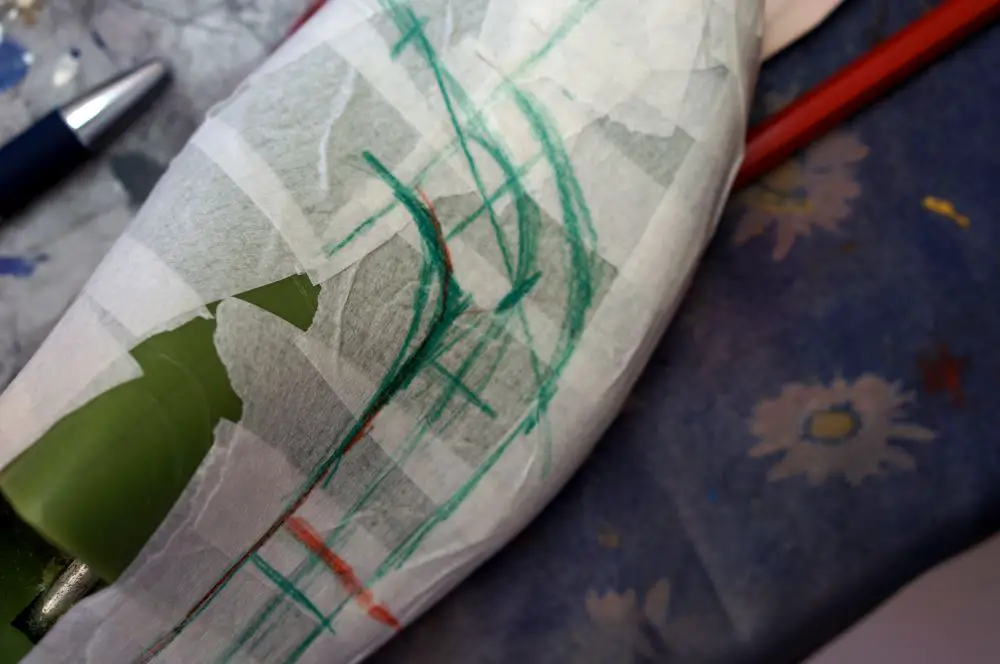 cut and sew the fabric from the mold, glue everything together and let it try,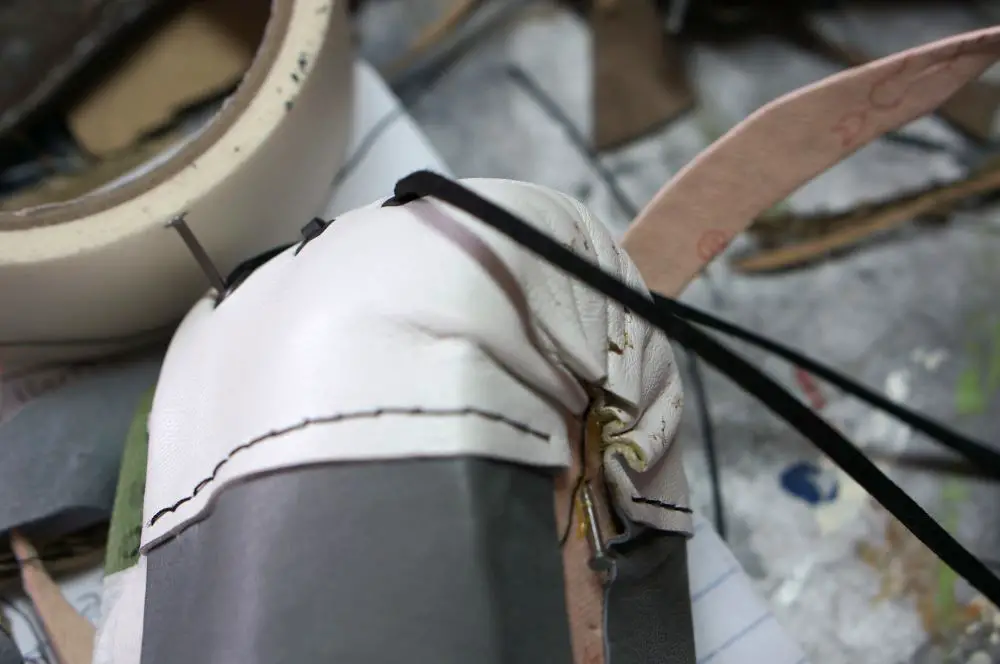 everything until there was a shoe in our hands. Mine looked like this: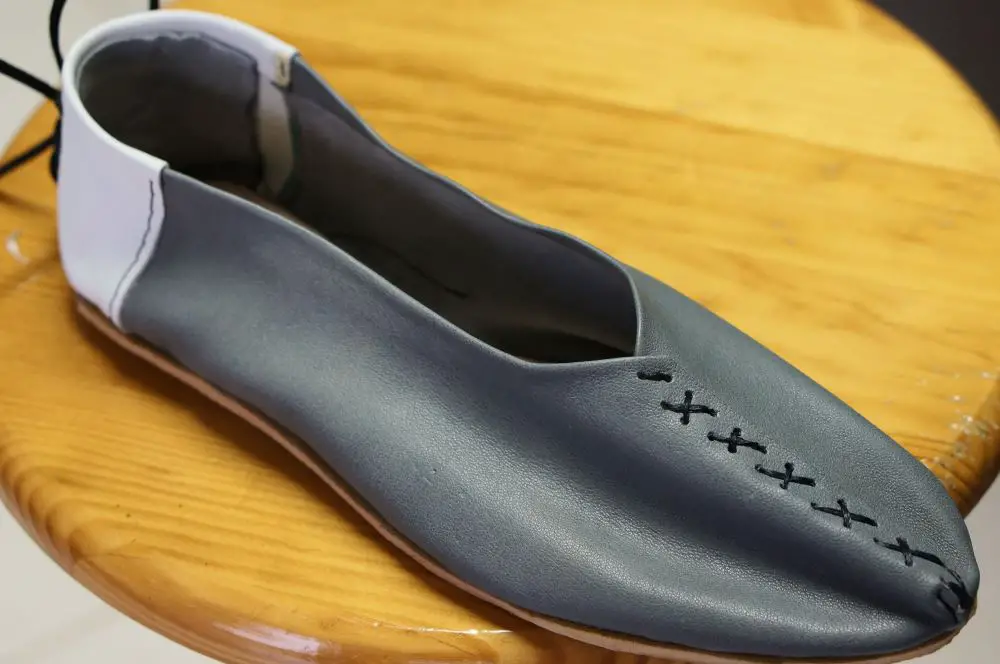 Definitely not perfect but I love the little details that I added to make it interesting.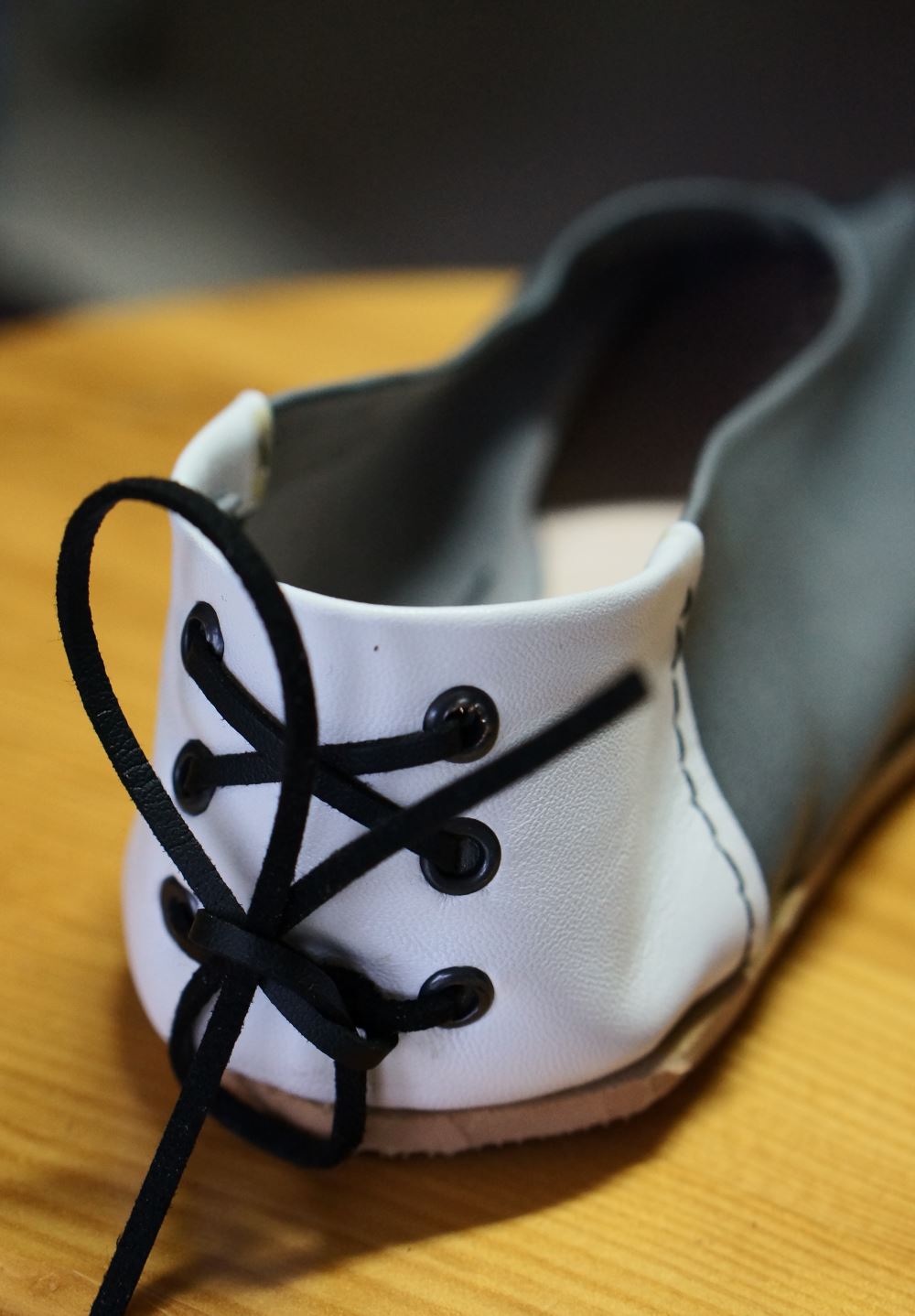 And here are all the shoes that were made during the workshop: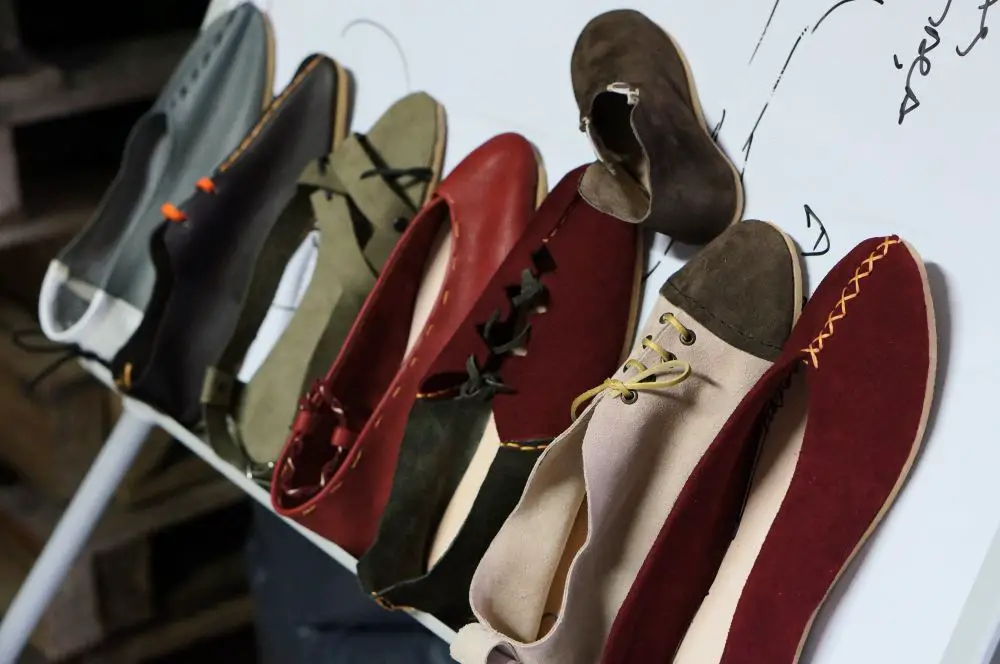 Gorgeous right? The baby one is especially adorable! It's also incredible how completely different shoes came out from the workshop.
I believe it was the first time in a workshop that I felt so connected with everyone, there was an amazing energy during this day and I didn't feel that forced talk that usually happens in these situations. It's pretty hard to explain but it was exactly what I needed to shut off all the problems at work. At the end of the day, I felt rejuvenated, my dad came to get me and he said that I looked way more at ease and relax.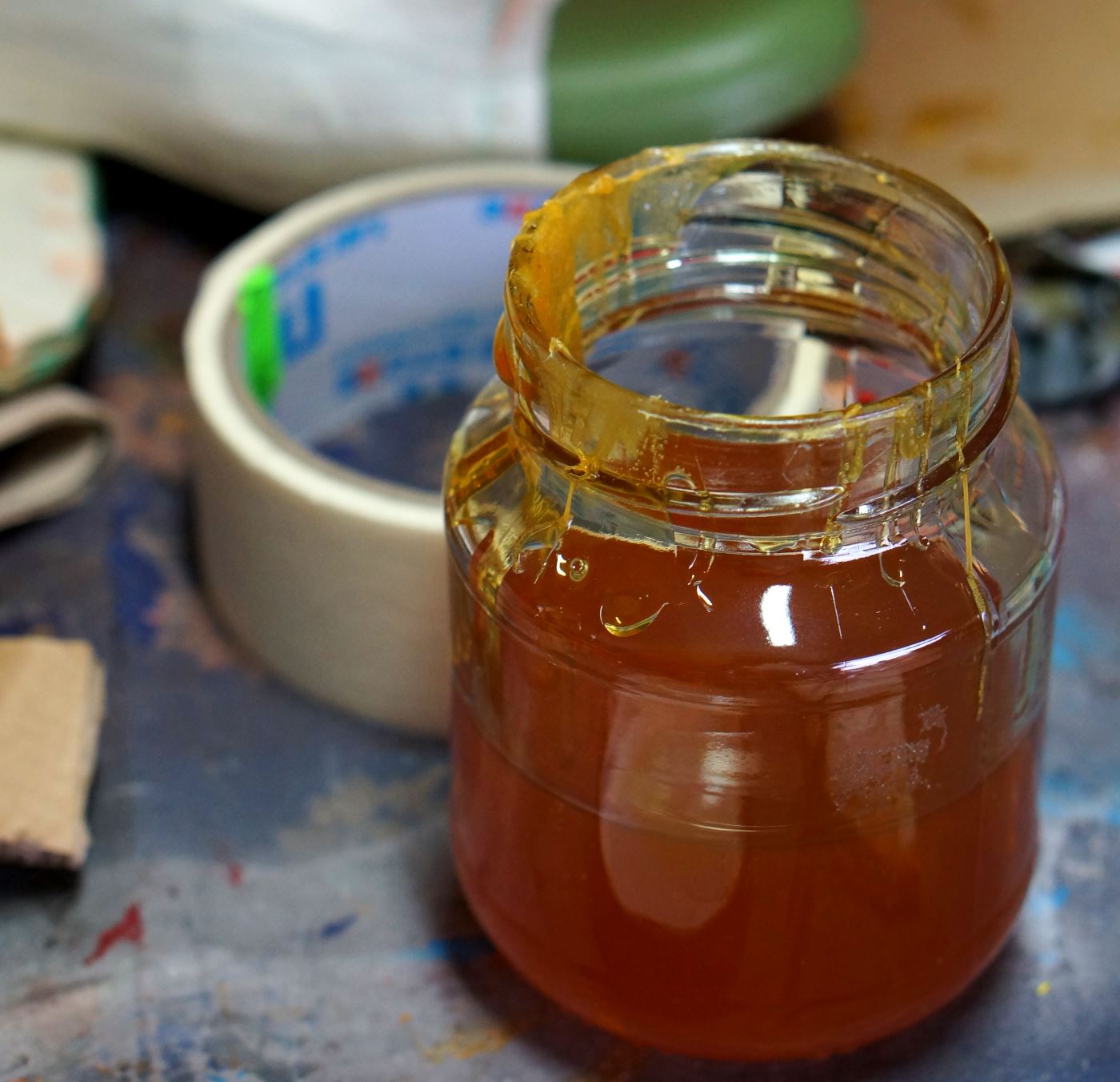 If you've the opportunity to some day participate in the workshop, I'd totally recommend you to! You just cannot expect to bring a pair of shoes back, just one. Only at the end of the workshop was I able to finish one shoe so a pair would be difficult. Rute and Pipo, the event organizers, were super welcoming and the food that was served was delicious, I couldn't expect more. It totally exceed my expectations!