These are the last pages from Easter of my watercolor journal.Both of them are favorites.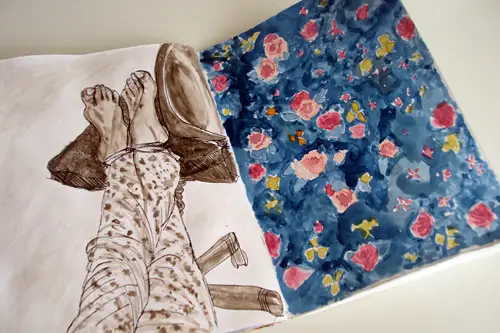 Drawing my hair in sepia was awesome, I never worked only with one color and it has been an amazing experience! I'm thinking in doing this more often.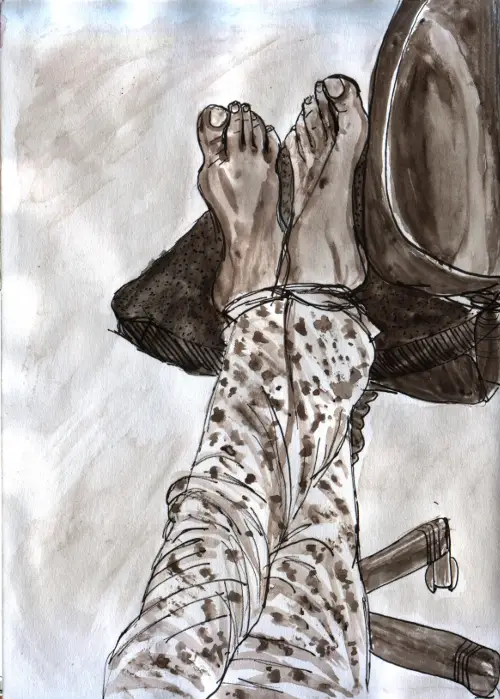 This flower pattern was inspired in a beautiful top that I have. At some point I started to got impatient about drawing all the little details so don't mind the imperfections!