It never stops to amaze me how quickly time passes. My Ravelry, tells me that it has been 6 and half years since my last knit, until I saw this It would have been hard to believe it has been so long since I knitted! I used to knit so much.
In December, probably because I was thinking about my happiness project, I decided to knit again. Knitting makes me happy and I love to turn yarn into something useful.
Two years ago, my company offered everyone identical mugs and it was always a pain to discover mine (I have the habit to forget it around the office). I wrote my name with marker but after a couple of washes my name faded so I needed something more permanent. That's why I decided to make a mug cozy, it's a simple yet useful project.
I used yarn that I already had and this pattern which I found using Ravelry's search. I also had the button laying around which means I spent 0€ in this project. Even though the pattern recommends leaving the i-cord in the back, I thought it looked better with it in the front since the fabric would sag a little bit otherwise.
It was something super quick to knit and it gave me confidence to start knitting again, I was afraid to have forgotten how to knit but my hands knew instantly what to do. Saturday I already began knitting some socks for my brother, let's see how it goes.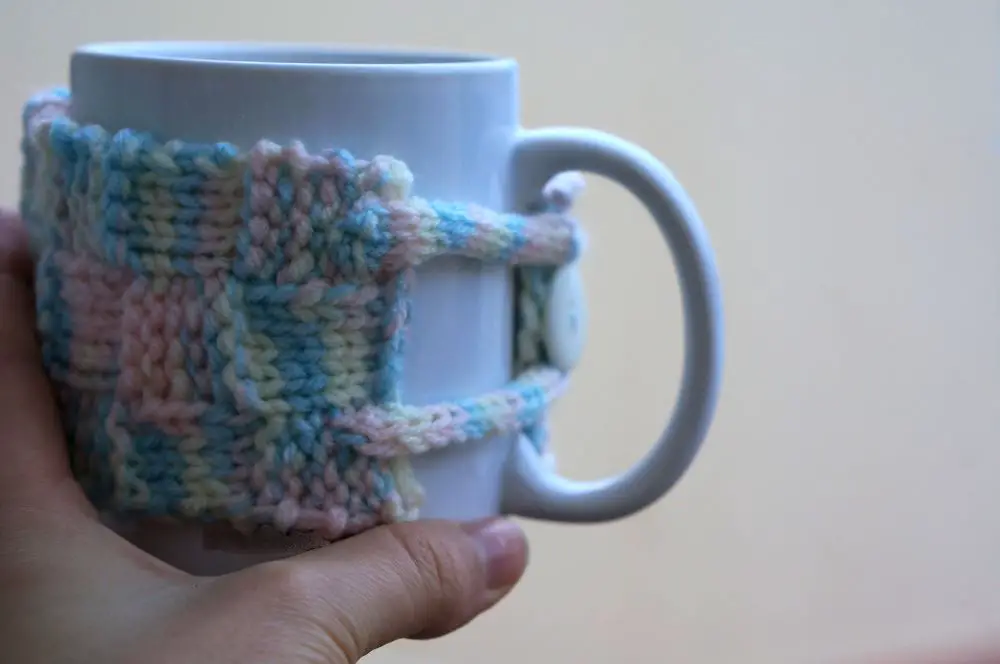 Now I walk around the office with a super cute mug! Do you like it? Have you ever used this pattern?