[:en]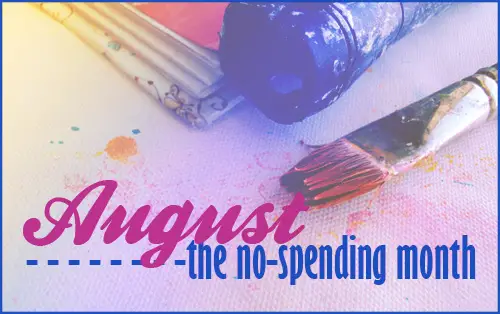 Katie is super crafty! She's got an amazing blog, you should check it out! I love that her posts are always full of energy and she does lots of things, when I read her blog it's like it's impossible to get tired! I'll leave you with her:
Hey there, I'm Katie from the blog Punk Projects where I post Craft Tutorials, Art Inspiration, Scrapbooking Layouts and little peeks into my life!
I'm super happy that Cath asked me to a guest post, and since on of my favorite things to do is scrapbooking I decided to do a little DIY on creating a scrapbook layout without really using any of those expensive scrapbook embellishments!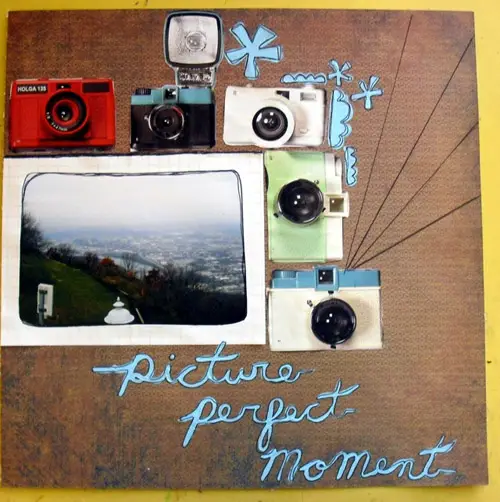 Supplies: Paper, Picture, Magazine, Misc Embellishments
1. Find a cute page in a magazine that you think would go with your scrapbook layout- I found a page full of these AH-mazing cameras (I think it was in an Urban Outfitters catalog)
Although it doesn't have to be shapes- You could trying cutting out different words you like. 😉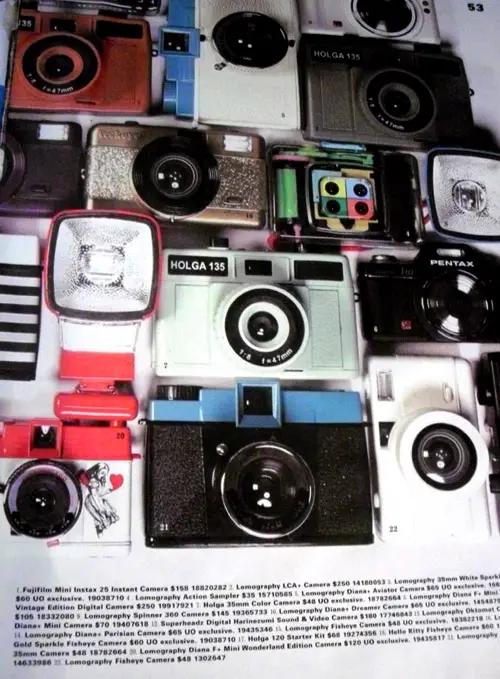 2. Cut out the shapes/words you want.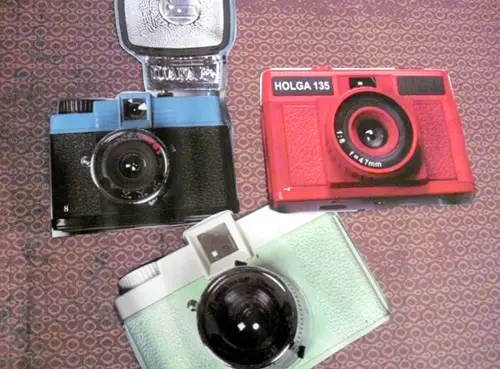 and use them in place of scrapbook stickers!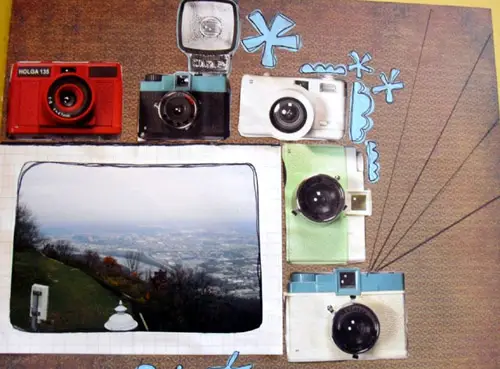 What do you think? Is this a technique you use???
-Katie[:pt]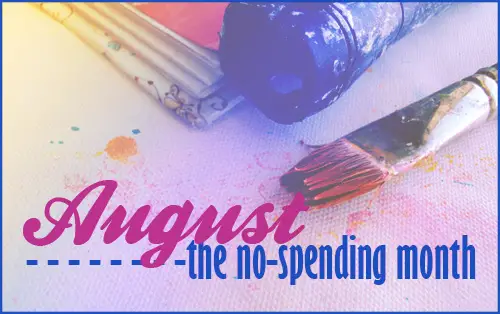 Katie tem bastante jeitinho para trabalhos manuais! Ela tem um blog maravilhoso, deviam vê-lo! Adoro os posts dela cheios de energia e ela faz bastante coisas, quando leio o blog dela parece que é impossível sentir-se cansada! Vou deixar-vos com ela:
Olá, eu sou a Katie do blog Punk Projects onde posto tutoriais de trabalhos manuais, inspiração, layouts de scrapbooking e um pouco sobre a minha vida!
Estou super contente que a Cath me tenha pedido para fazer um post aqui, e como scrapbooking é uma das minhas coisas favoritas a fazer decidi mostrar-vos como fazer um layout de scrapbooking sem usar muito dinheiro em enfeites!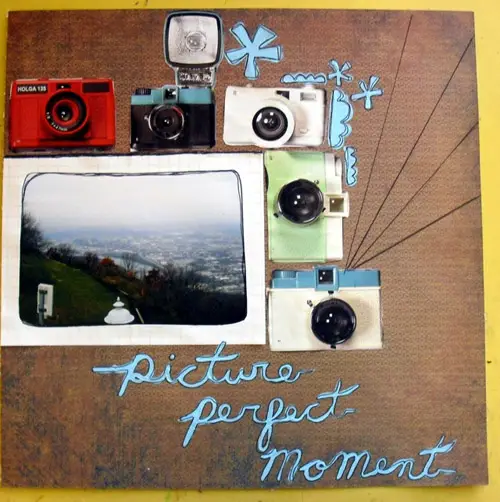 Materiais: Papel, Imagem, Revista, enfeites
1. Encontre uma página de uma revista que se adequaria ao layout do scrapbook – eu encontrei uma página cheia de máquinas FAN-tásticas (acho que foi num catálogo do Urban Outfitters)
Mas não precisam de ser formas – podem cortar várias palavras que gostem em vez disso. 😉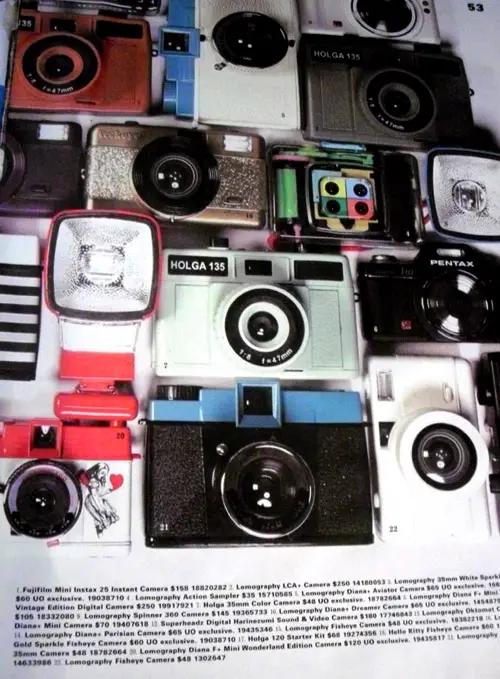 2. Corte as formas/palavras que quer.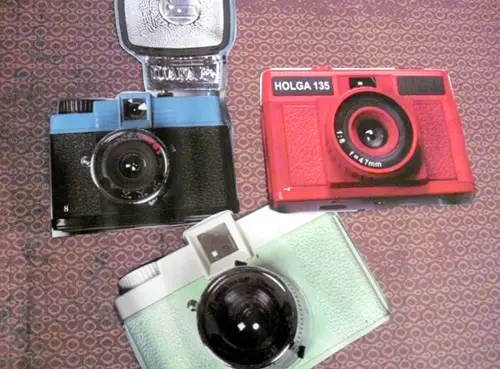 e usem-nos em vez de usarem autocolantes!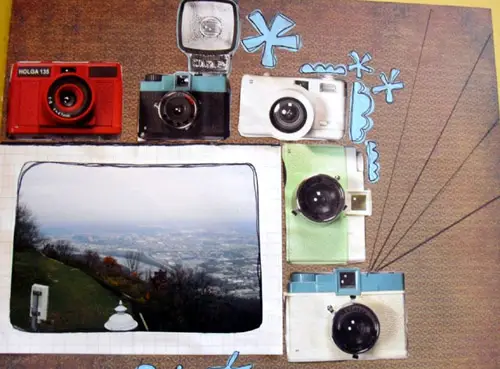 O que acham? Usariam esta técnica??
-Katie[:]