What is red pepper paste?
Red pepper paste, also known as Massa de Pimentão, is commonly used in Portuguese cooking.
Red pepper paste is essentially a paste made out of red bell peppers and salt. The salt will pull a lot of the moisture out of the peppers and you then use the peppers and transform them into a paste.
Although there's no information about how it all started, every family in Portugal, just like me, have seen their parents and grandparents use this paste. It's a part of Portugal.
Why should you make red pepper paste from scratch?
I still remember when I made homemade red pepper paste for the first time. I was in high school and saw the recipe online and thought: is it that easy? So I just said to my mom: let's try this out! It was so successful – even for my dad who had trouble digesting commercial red paste that we never looked back. We've been making red pepper from scratch ever since that year.
Red pepper paste it's so easy to make that you don't want to buy it again. And if you use bell peppers in season, your homemade red pepper paste will be cheaper as well.
One big advantage of this homemade red pepper paste is that because of the salt, it keeps for a long time, so you just need to make it once a week – and all that red pepper paste doesn't need to be kept in the fridge.
Homemade red pepper paste recipe

Ok, so how do you make red pepper paste?
Ingredients
Red bell peppers
Salt (you want to have enough salt to cover the bell peppers, which means you'll be using a lot of salt)
Container – you'll want to use a plastic or glass container, don't use metal otherwise it'll get damaged
Instructions
Cut and open the bell peppers, cut away the core and remove the seeds.
Add a layer of salt to the bottom of the container
Add the red bell pepper flatenned, don't overlap the bell peppers, if you've finished a layer of bell pepper, add more salt. You want to have layers of salt and bell pepper. Continue to do this until you're out of bell peppers.
Finish with a layer of salt
Cover the container with a kitchen towel.
Let the peppers in a cool dry place for about 2 weeks (increase the time if you've a humid environment)
After 2 weeks, carefully remove all the bell peppers, remove some of the salt with your hands (don't use water to ensure that the paste lasts for a long time) and add them to a bowl
In a food processor, add all the bell peppers and turn it into a paste. Don't let this paste sit on your food processor for a long time as it'll rust your appliances.
Add the paste to clean jars.
Store into a cool dry place for up to 1 year
Homemade red pepper paste recipe video
If you prefer to watch a video to learn how to make your own red pepper paste at home, check out the video below:

Leftover salt from making the red pepper paste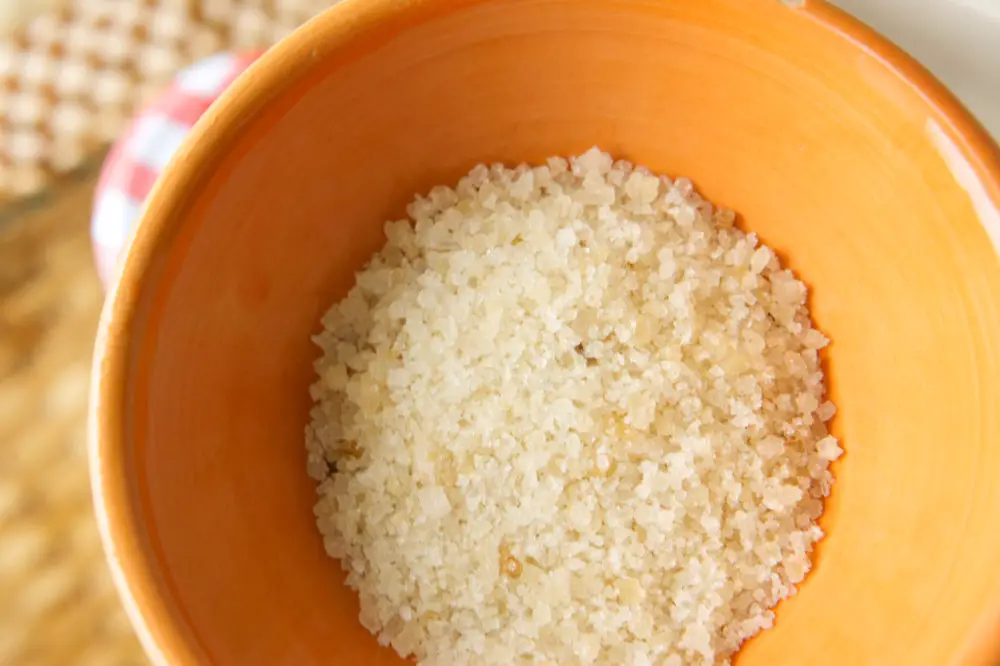 Reducing food waste is important so there's no way we're getting rid of the salt.
This salt can be used like any other salt. In fact it's a fancier salt – infused salt, use it as you wish.
If the salt is still a bit humid after making the paste, let it dry out in a tray in the kitchen or put it in your oven after you used it for cooking. After drying the salt, you're good to go.
How to store your red pepper paste
Red pepper paste can be stored in jars in a cool dry place. Although my recommendation is to keep your red pepper paste for up to 1 year, the truth is that it will totally depend on your batch.
I have used red pepper pastes that were older than 1 year without any problems but this all depends on how it was stored so after the 1 year, pay attention to any signs that might indicate that your homemade red pepper paste has gone bad.
How to use red pepper paste
Honestly, you can use this on pretty much anything. Just don't forget that it's salty so you might not want to add salt to your dish if you're using this paste.
Let me give you a few ideas on how to use it if you're still unsure if it's right for you.
Use in roasted meat dishes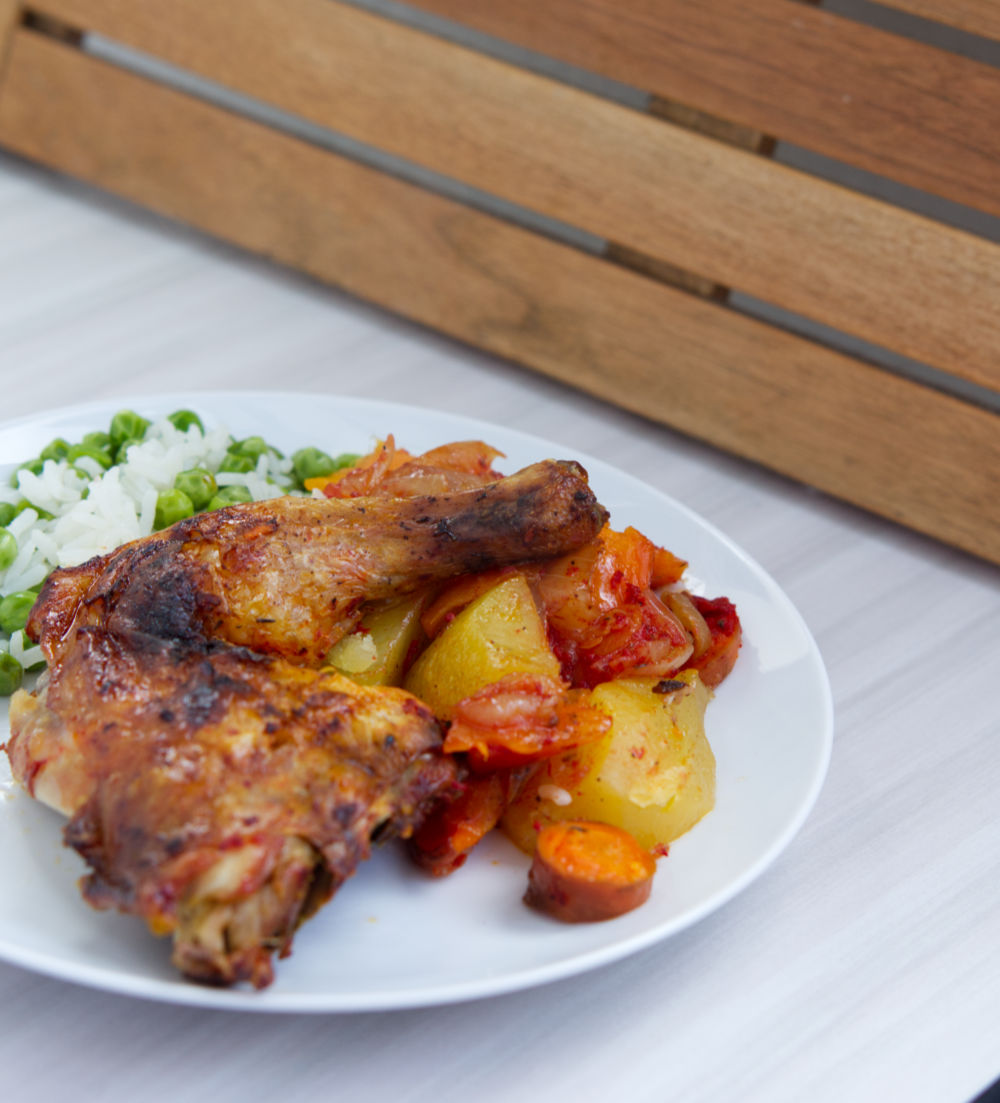 I could not start with this, that's where most of the Massa de Pimentão is used in Portuguese cooking. Just slather the paste into the meat (pork or chicken for example) and put it into the oven. Roasted chicken with this paste above, doesn't it look good?
Grilled tofu with rice
By seasoning the tofu with red pepper paste, you'll give a stronger flavor to the tofu. Grill it and serve with rice.
Chicken pasta with veggies
I really enjoy simple quick meals, just use any vegetable that you have, from kale to french onion, stir fry it with some chicken breast, add the paste and you're pretty much done. A wholesome meal quick and easy.