Hello there! I was going to post a tutorial here (the subject is surprise) but I'll next week since I didn't have the opportunity today. Finally my script is done (I'll probably make more changes but now that it's done I just don't feel the pressure).
The cake from last week was a success and I've to share the recipe! It's called "Floresta Negra" which translates to "Dark Forrest"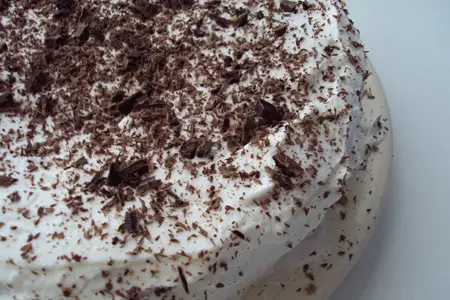 Ingredients:
Batter:
– 6 eggs
– 180gr self-rising flour
– 25gr chocolate powder
Frosting:
– 4dl cold cream
– 100gr sugar
Instructions:
– Beat the eggs with the sugar until everything looks really creamy.
– Dust flour and chocolate powder and, with a whisk, blend with the sugar and eggs.
– Grease the cake pan with butter and dust it with flour and cook for 40 minutes in 356ºF.
– After cooling, beat the cream until "snow" and add the sugar. Cut in half to have two layers. Frost the cake.
(I think this with strawberries between the layers would be great)
From now on, every Wednesday I'll make a post without words (sem palavras in portuguese). It'll be a photo, taken by me or not (if not by me I'll link the owner) that inspires me or simply because I like it.
Feel free to join too and every Wednesday share a photo! Right now it's only me and Emma. I saw that more people are participating, take a look at my links! You just need to link everyone that it's participating on this!