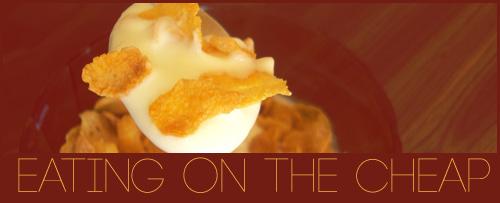 I'm a college student who doesn't have a lot of money, I've to be careful in what to spend my money on. That includes food. When I'm buying ingredients I try to think about the number of times I can use them in different recipes. I like to eat but I'm not a huge fan of only eating processed stuff so most of my recipes are simple yet healthy (with the occasional splurge).
So starting today I'll have a new series of posts called "Eating on the Cheap". This is not a weekly post, it'll appear when I've something new to share with you. I've lots of recipes to share but I don't always have the time to take the photos needed while I'm in college.
This is one of my favorite comfort foods. There's pasta (yay!) and chickpeas (which I love)! I believe this is a very good vegetarian meal. When I cook this recipe I usually make it to have leftovers since it's one of those foods who are still amazing after reheating.
Total Cost:0.30€ (pasta) + 0.32€ (chickpeas) + 0.19€ (carrots) + 0.10€ (tomato sauce) = 0.91€
Cost per meal: 0.91/4 = 0.23€
Ingredients:
– Pasta
– Dried chickpeas (you can use cooked but to be honest I hate cooked chickpeas, they've a very weird taste)
– Carrots
– Garlic and/or onions
– Tomato Sauce
– Olive oil
– Salt and Black Pepper to taste
Most of my recipes aren't very strict about measurements (it depends on whether or not I'm hungry or if I'm going to cook to have leftovers) for today I used 200gr of dried chickpeas, 3 carrots, 5 tablespoons of tomato sauce and 200gr of pasta.
– Put chickpeas in a bowl full of water and let it sit for about 3/4 hours.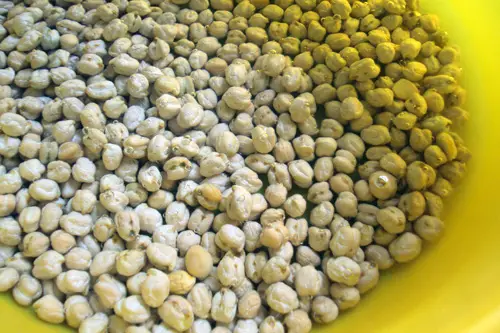 – Cut carrots and put them with some olive oil in a pan, if you've onions add them too. Let it fry for a while, don't let it burn. I like to add the black pepper in this stage.
– Put some garlic after 2/3 minutes.
– Put the tomato sauce and let it heat up.
– Pour the water from the chickpeas and add the chickpeas too.
– When chickpeas are almost cooked, put the pasta.
– Let the pasta cook.