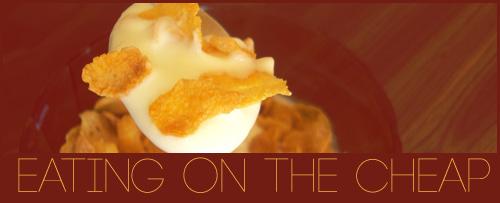 I'm a college student who doesn't have a lot of money, I've to be careful in what to spend my money on. That includes food. When I'm buying ingredients I try to think about the number of times I can use them in different recipes. I like to eat but I'm not a huge fan of only eating processed stuff so most of my recipes are simple yet healthy (with the occasional splurge).
It's chesnut season and I just love some roasted chestnuts! Today I'm going to talk about the best afternoon snack ever (plus for heating the house during this cold weather)
Total Cost: 0.32€ for 11 chestnuts
11 chestnuts is about 250/300 calories. It's a lot I know but there are some things that I enjoy so much and I can't say no! Plus it's only available this time of year so bear with me okay? You can always make less if you're very strict about your calories. To be honest I'm not, especially when we're talking about roasted chestnuts.
You'll need chestnuts and salt.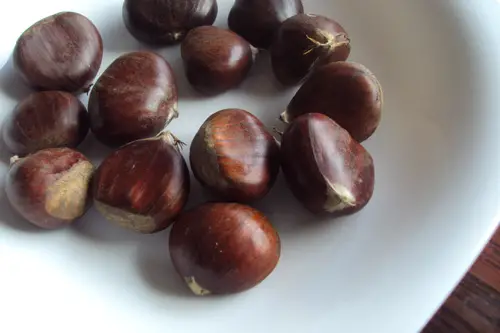 Make a cut in each of the chestnuts to keep them from exploding.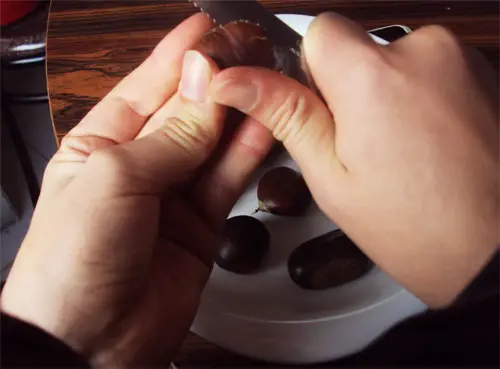 Salt them. If you don't have many chestnuts use a smaller dish so you don't have to use so much salt. The amount of salt depends on your taste. For me I need to cover the plate and put a little bit on top of the chestnuts.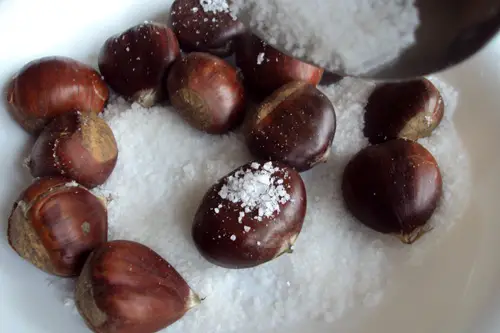 Let them cook in the oven, in max temperature.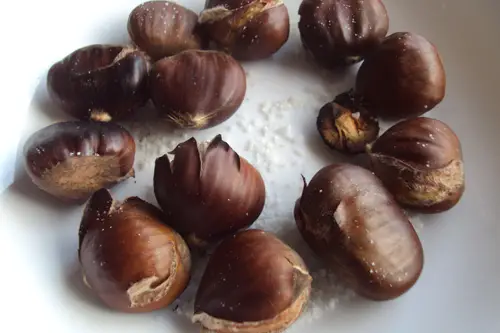 In college I use a gas oven and need about 30/45 minutes to cook them. In my house where my oven is electrical it takes less time. It's a little bit trial and error. Just keep checking so they don't cook too much. This is the perfect golden cooked: