I feel so grateful that my mom likes to knit for me! Last year she started a beautiful sweater for me that she never finished, you can see how the apple doesn't fall far from the tree (now I can blame my mom to leave projects unfinished :)). But why am I saying all this? During Christmas holidays my mom wanted to knit a skirt for me, we searched for patterns on Ravelry and my stashed yarn. We ended up choosing Carnaby since we both loved it.
She got a little busy and end up not being able to finish it for Christmas. But before I went to college in February she knitted like a maniac to finish it, when I was waiting for the bus to arrive she was finishing to sew the buttons (that I made using polymer clay right before leaving home). It was crazy but I'm truly grateful she was so motivated and working hard to finish my skirt in time.
Here's the skirt! The photos aren't the best, but it's very hard to take decent photos here. And btw do you like my new mustard tights?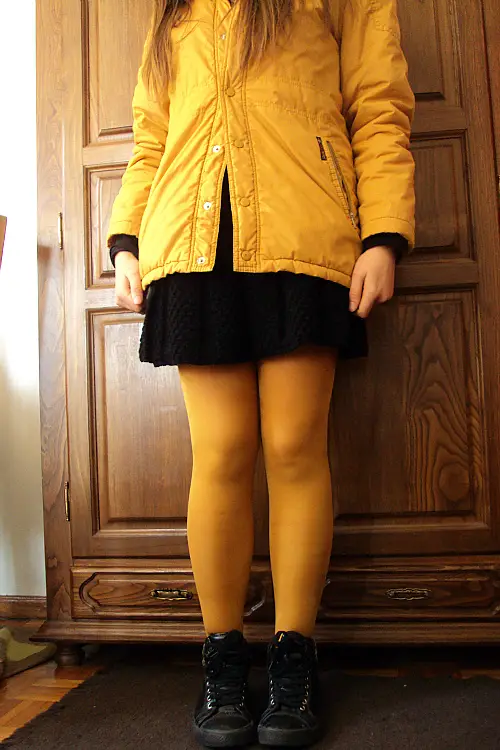 I don't know why exactly but I feel prettier and more willing to dress up if I'm wearing something meaningful to me. I love to wear clothes that hold a special place in my heart, if I'm wearing something I made I feel proud of myself, if it's something someone gave me it's like they're with me when I'm wearing the clothes.
So, thank you mom for knitting this for me.