I took a photograph of almost everything I ate during my time in Japan and thought I would share it.
I loooove food and it was sometimes a struggle to decide where to go, so maybe this ends up being useful to someone else. I'm also excluding McDonald's from this list! It's true, we went there. It happens, it was a bad day and we were starving and tired, the perfect combination to go to McDonald's!
Moving on to the list without McDonald's in it 😀 What did we eat?
Ramen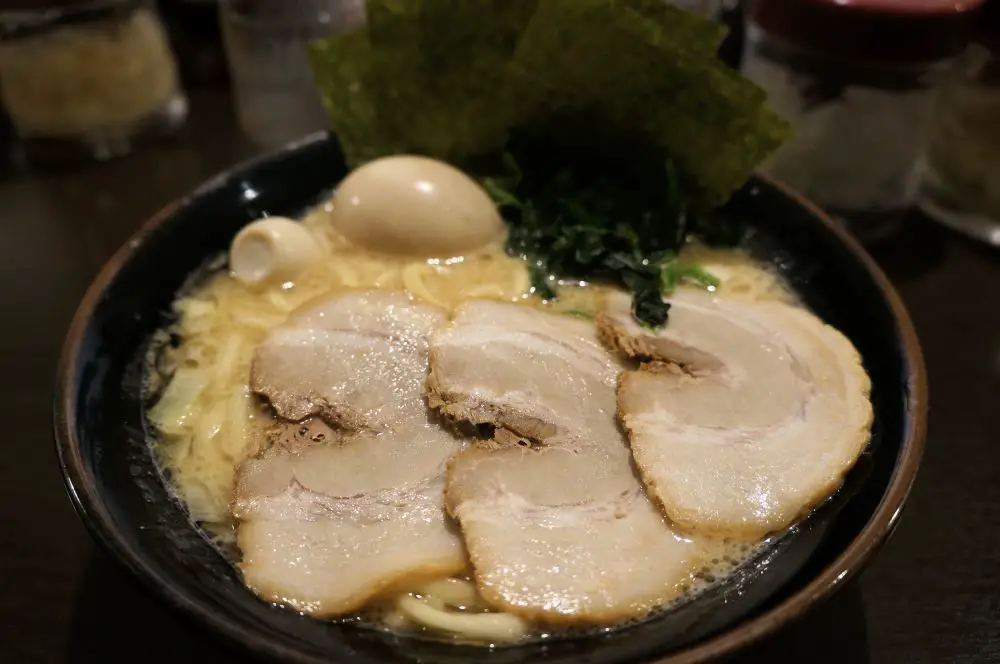 Our very first meal in Japan was a classic! RAMEN! I fail to remember the name but I actually got lucky and found it in google maps, here's the address: 〒160-0022 Tōkyō-to, Shinjuku-ku, Shinjuku, 3 Chome−21, 3 丁目 21−3.
It was good, nothing like I ever tasted! Honestly it's super heavy and it was hard for my stomach to digest it but it was delicious. The restaurant was a chain restaurant, we just entered the first restaurant that didn't have a huge line as we were super hungry.
Melon Pan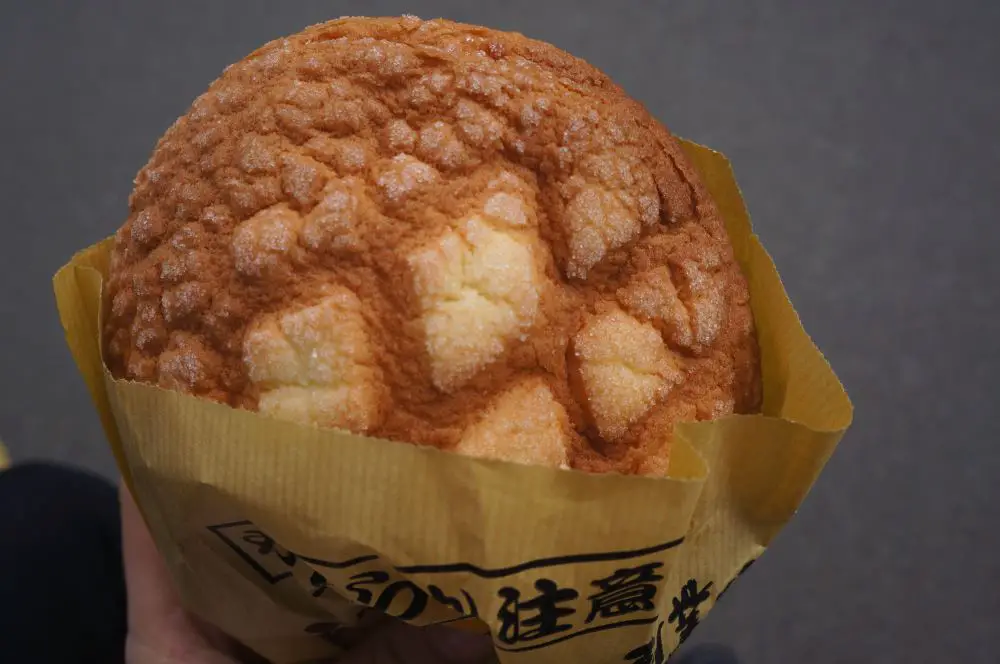 Even though the bread has the world melon in its name, it doesn't have melon on it. It's a sweet bread that it's covered with a thin crisp cookie dough layer. We wanted to try it because it's shown on so many animes and they always portrait as the best thing ever. We were walking around Asakusa and saw a huge line, we were like: let's go try out and see what everyone's eating! And well guess what? Melon pan was being sold, warm melon pan! It was pretty good and I think it was my favorite sweet thing that I tried out in Japan. I'm not big on sweets. If you're curious to try it out, we went here.
Takoyaki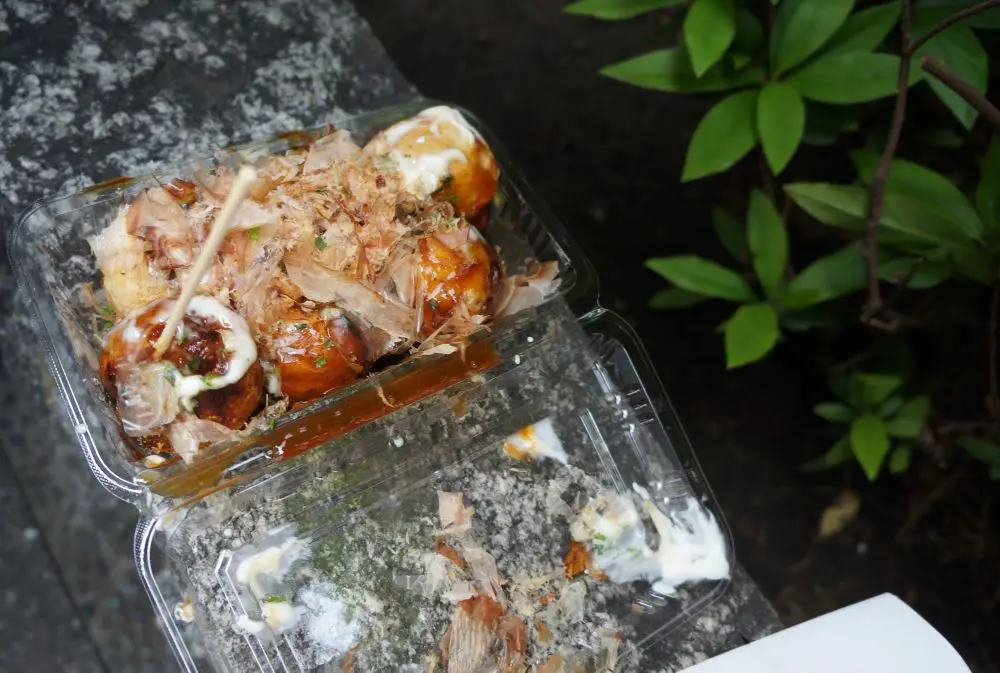 This is one of the things that we really like but ended up eating just once since it's fairly easy to eat this outside of Japan. It was still pretty good though and we ate it near the food booths from Asakusa as well. I do have to say that in general I think this would be better with less sauce, I'm not sure if it's my Portuguese culture that's talking but I hate when something has too much sauce.
Taiyaki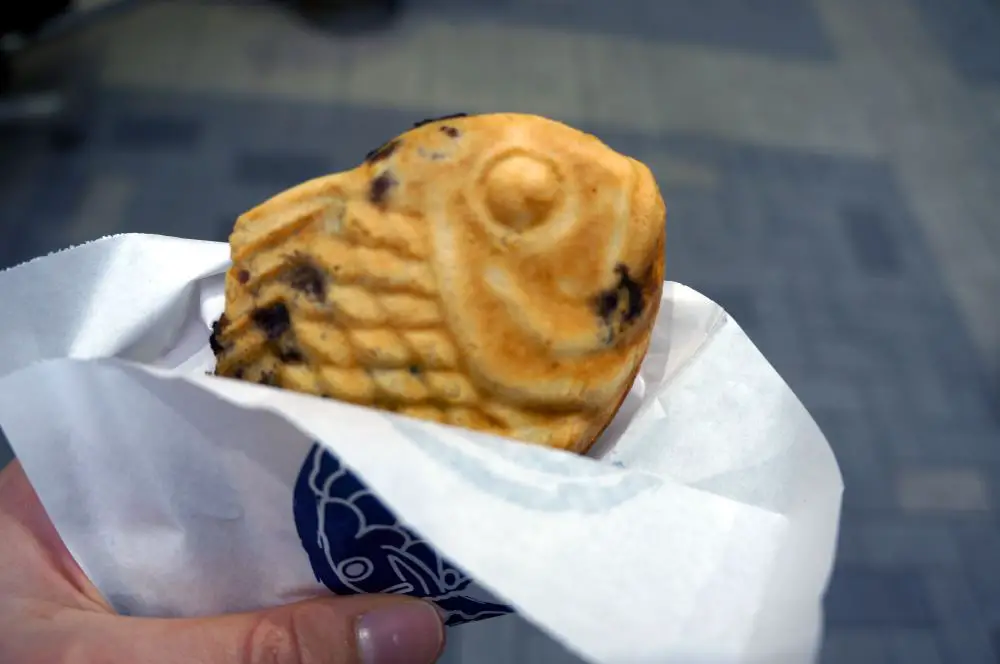 It'd be impossible to go to Japan and not eat this! Taiyaki is a famous Japanese dessert filled with red bean, even though they've chocolate filled ones too! I liked it how it wasn't overly sweet and freshly made. Me and my boyfriend spent a lot of time looking at how they make them, they were so quick, putting the dough in the mold, adding the paste, adding more dough, then quickly turn a lot of them at once. It was super interesting to see how all the employees were completely in sync. I loved it! This was again near Asakusa area, the place was called "Naruto Taiyaki Hompo".
Mini Cheese Tart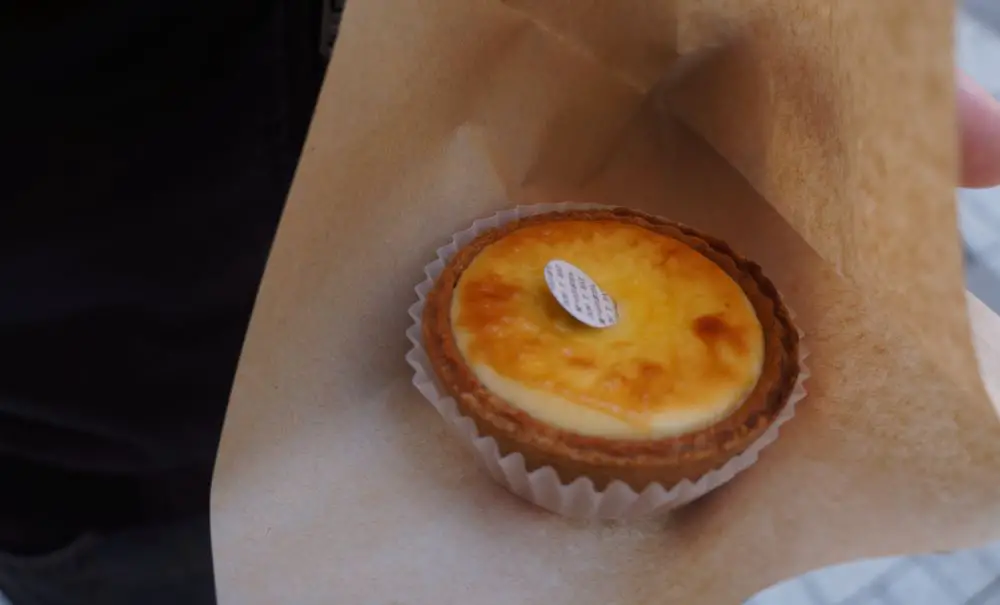 These are very similar to our Portuguese pastel de nata on the outside so we were very eager to try them! They are actually cheese tarts so totally different from pastel de nata, however I thought it was good, probably second best sweet! One of my friends bakes this as a regular (not small) tart and I still prefer his tarts though. We went to a famous chain called "Pablo", to this mini store in Akihabara.
Have you ever eaten any of these? What are your favorites?
Stay tuned for the second part of this series!