The month started and me and my bf were spending a couple of days in Ferreira do Zêzere, making the most out of the public holidays and taking some time off. It was great to be able to travel for a few days and also spend time at home without doing much.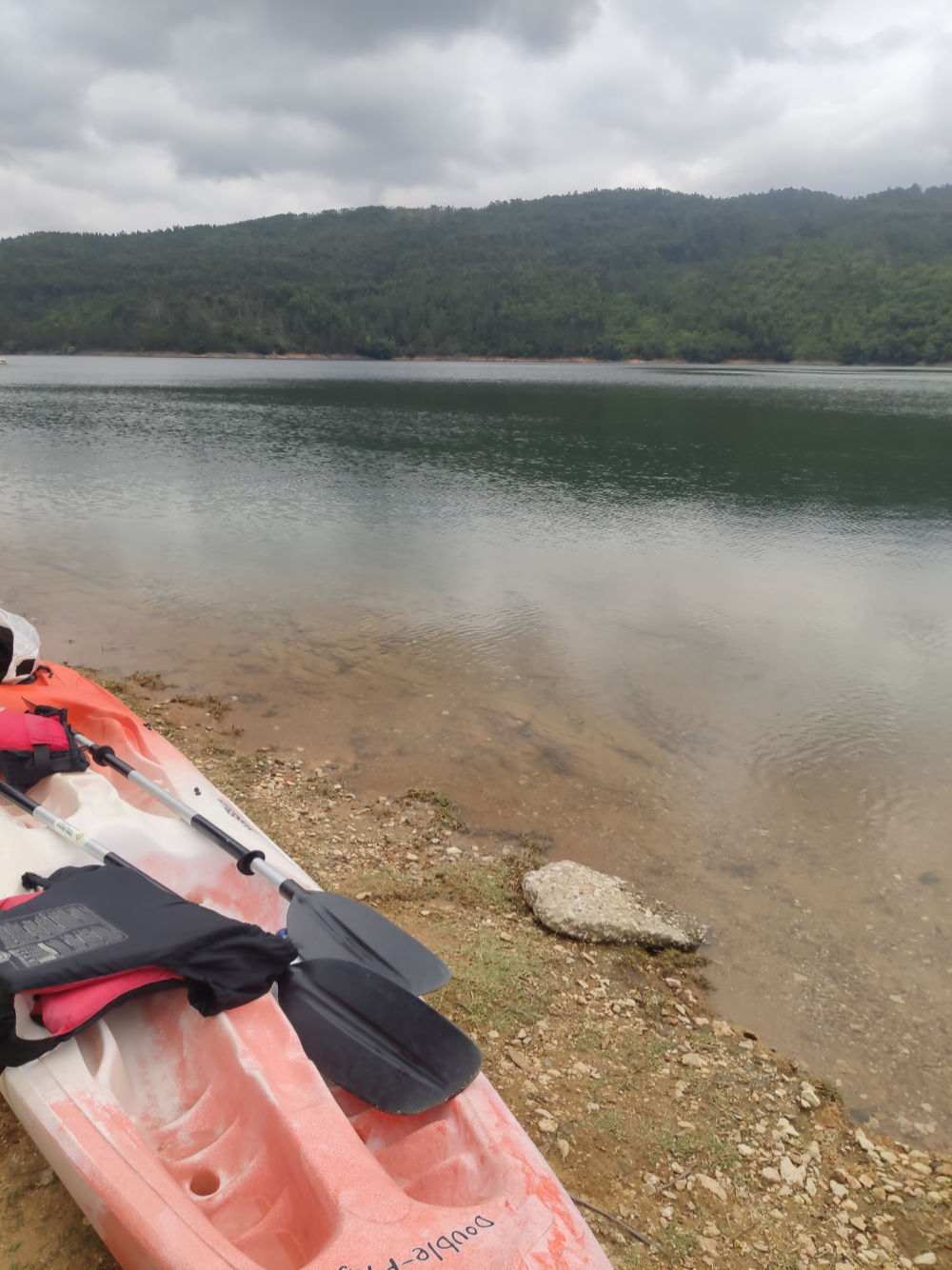 We kayaked across the dam, we've kayaked before but I think this was one of the most magical places that we've kayaked, we were in the middle of the dam, just us, sorrounded by water and silence. That really pushes you to stop and enjoy nature, I know how cliché that sounds but that's how I felt the entire time. Unfortunately the weather was not great, not sunny enough to go swim, that would be the icing on cake, but it was still fun.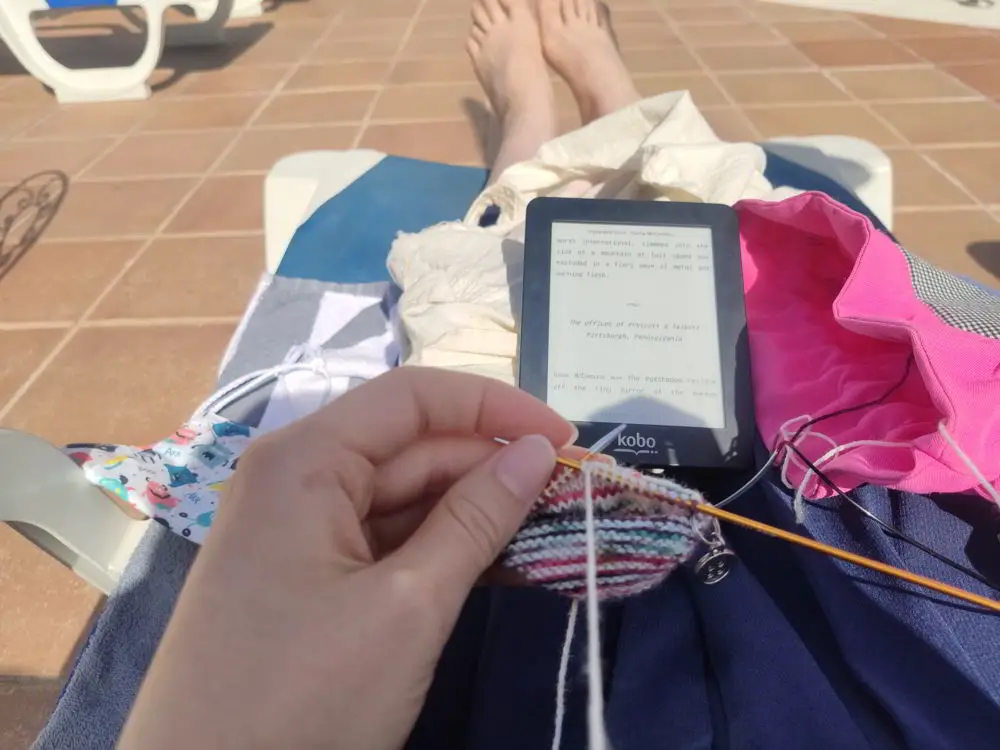 I also read a lot on this holiday, books that I already had on my ereader for a few years, comfort books for me – a mystery and a resolution, similar to the CSI episodes that I'd love to watch when I was younger (and I still see them when it's on TV). I had forgotten how much I enjoy these books. They're not AMAZING books but the comfort that they give me it's incredible. I also knitted a lot while reading – one big advantage of having an ereader is that it stays on my lap without falling, that never happens with a physical book.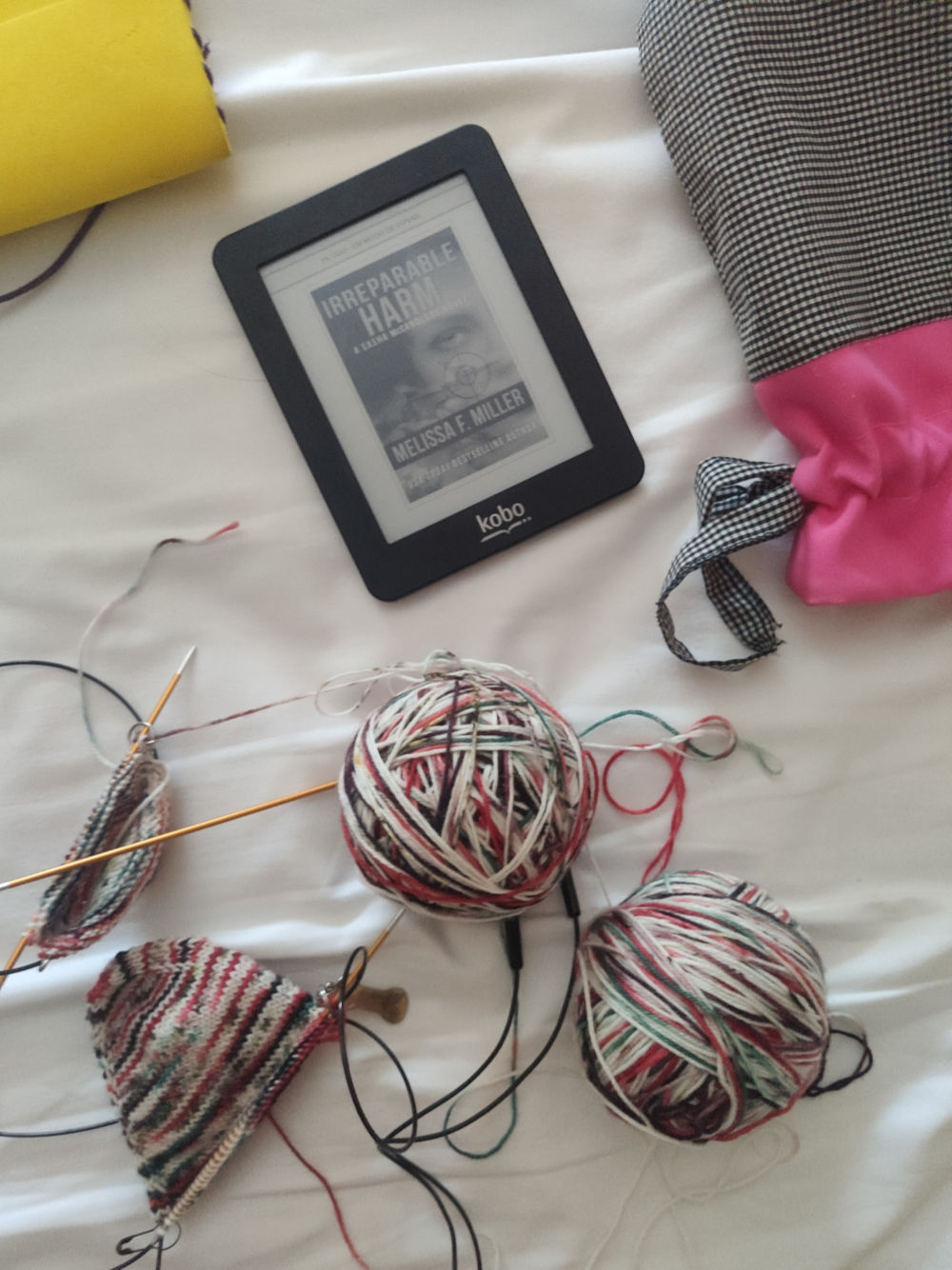 Before we returned, we visited the Museu Industrial e Artesanal do Têxtil – actually, we went to Mira D'Aire to visit the caves but there was a huge line and we're not very patient people – especially when we know that it's close enough to visit one day. But I'm glad that we didn't go to the caves, otherwise we might have missed this! As a knitter, I couldn't help but love the museum and see the different machines and how wool is turned into yarn and the different types of Portuguese wool. I recommend it to everyone, even for those who don't knit. It's a good place to visit and the guide was nice.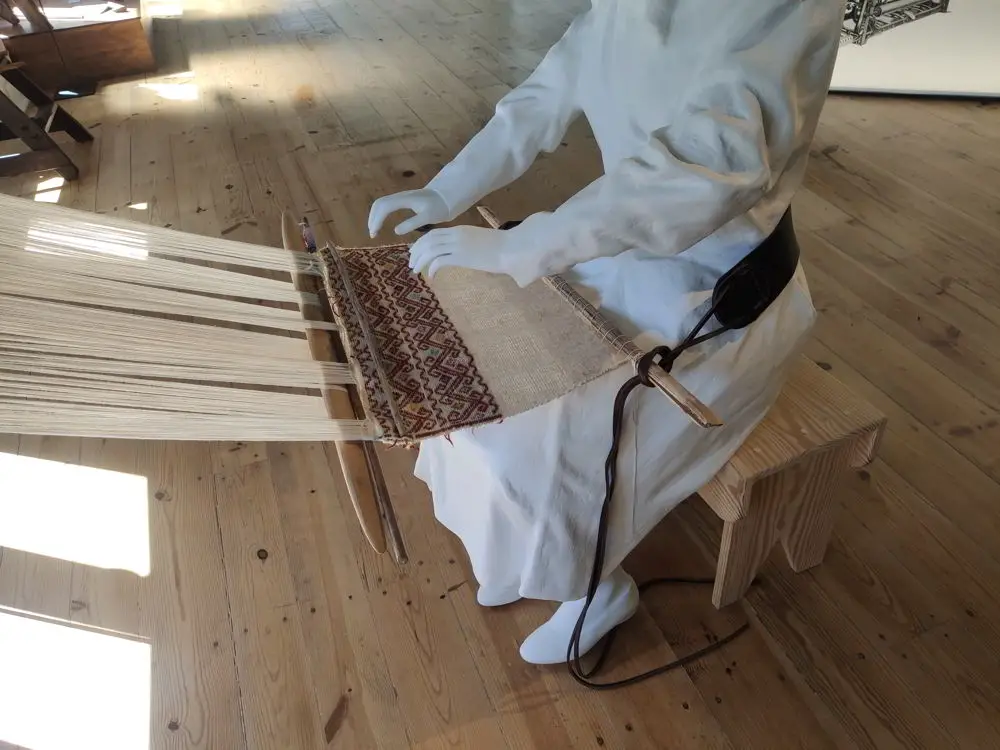 We also visited the Leiria castle, it reopened to the public after 2 years of renovations – I hope that they're still making changes because there were still a lot of spaces with nothing on them and I missed more history explanations. I really like the castle of Leiria, as someone who lived there so many years I always found it beautiful but my expectations were not met.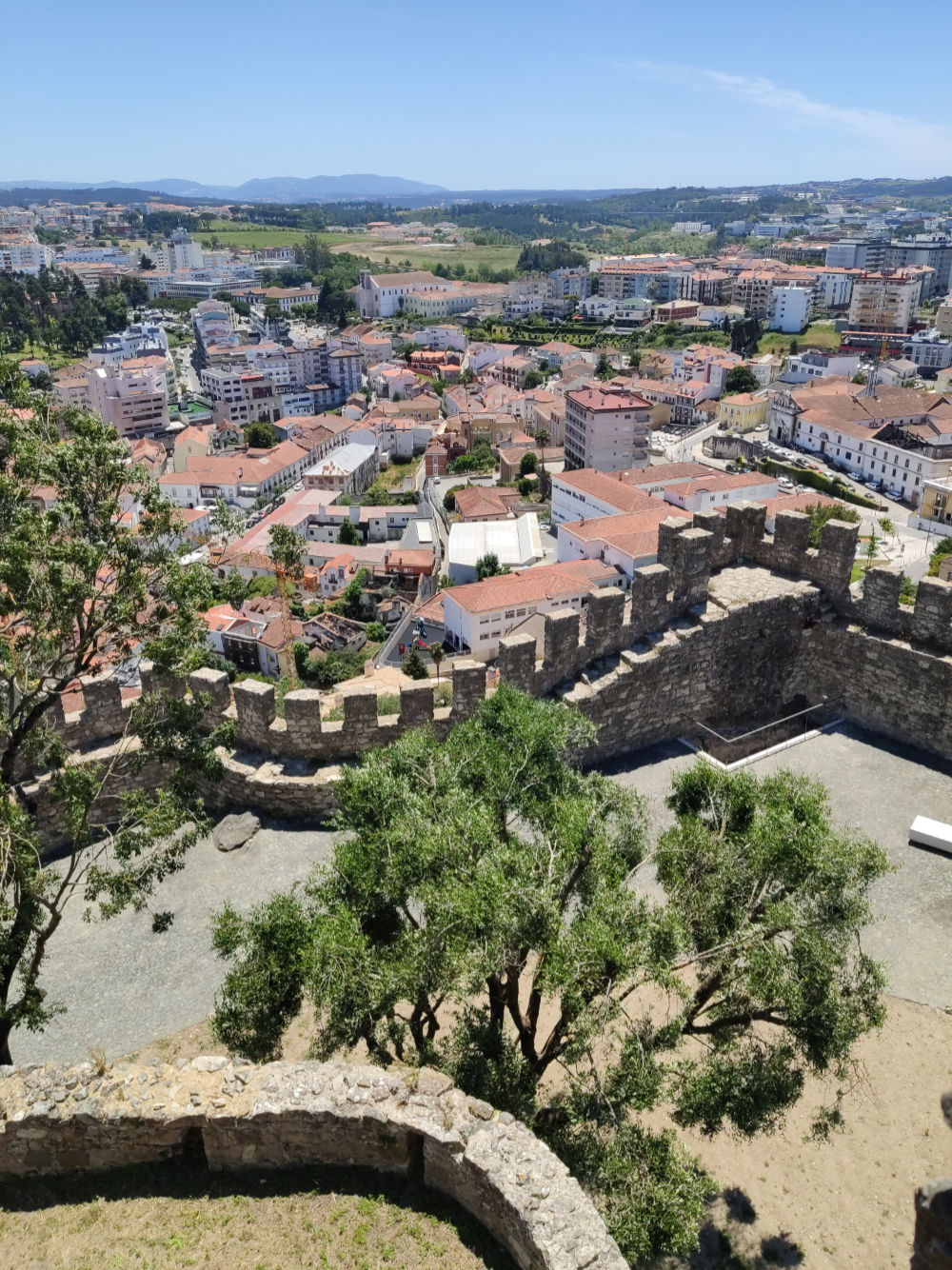 Porto city is now picking up organic waste in my area, I'm super excited! I signed up right away but the bucket only arrived in June. Reducing food waste it's so important and seeing these initiatives that help avoid food waste from going to the landfill make me jump (literally) of excitement!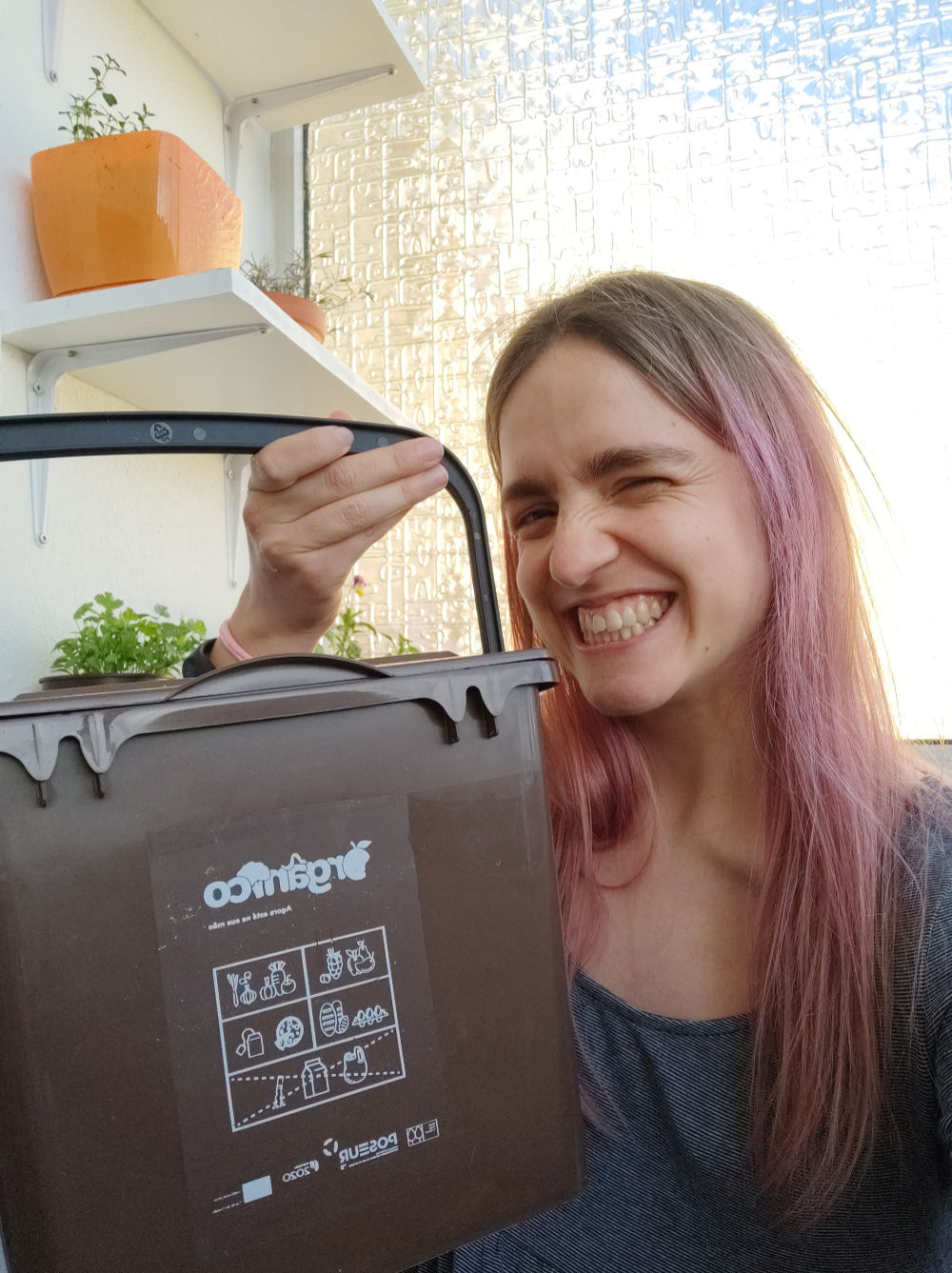 Crafts
I went to Knit Night organized by Knit with Friends, it was fun and I was able to knit a huge portion of my sock that I recently started, pattern: Skew. The construction is very interesting, completely different from anything that I have done before. I'm having fun. Ravelry project.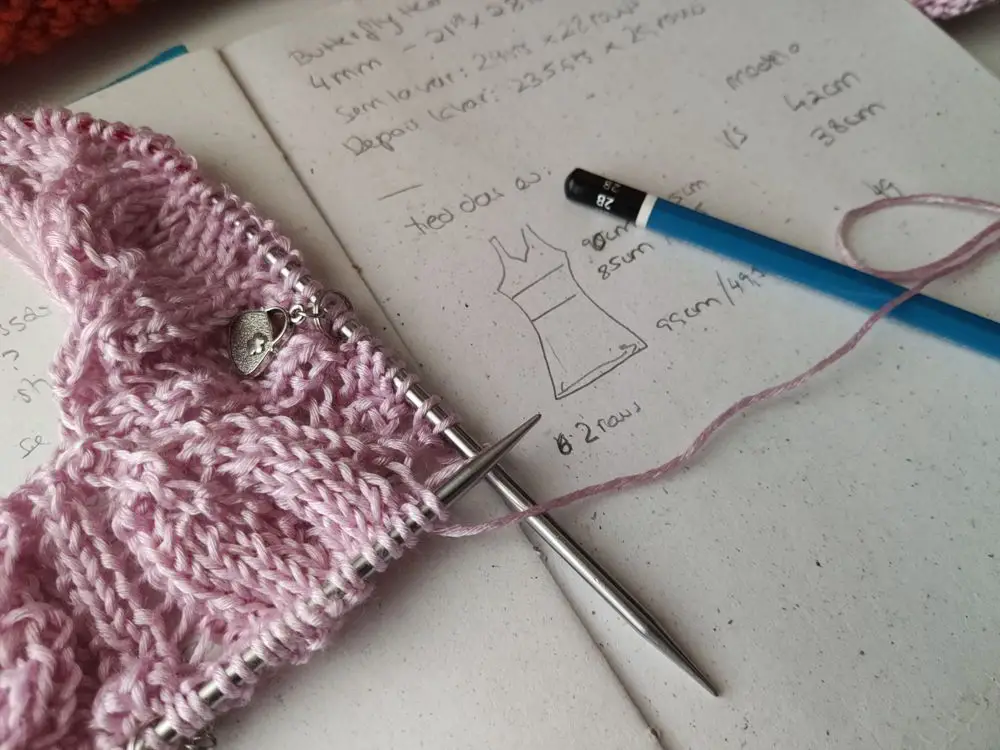 I've been trying to use up the yarn that I already have, although I don't have a huge stash compared to others, I feel like I already have too much and I don't want to hoard yarn just for the sake of it. So I've been trying to find the perfect pattern to use up some yarn that I had here and I found the "Butterfly Heart Top", I like it, just want to do some thinner straps. I already frogged once and it's at this moment sitting untouched because I need to frog it again. It's one of the disadvantages of trying to change patterns! But I think it'll be worth it so I'm just waiting for some courage to move forward. Frogging is a part of knitting right?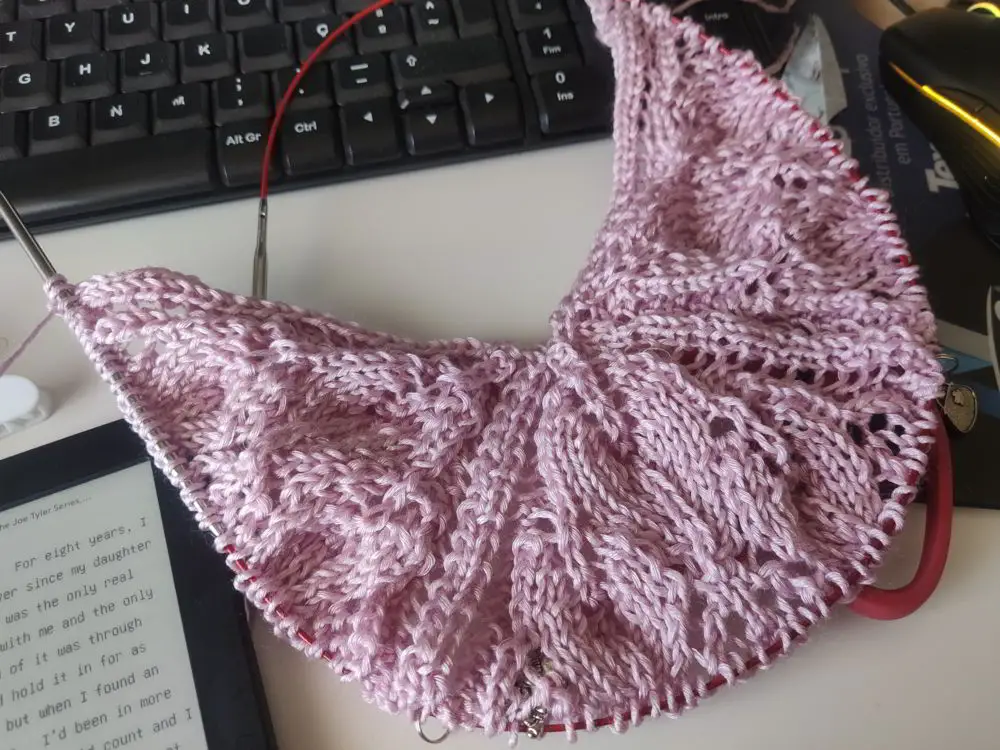 I went to my third class of ceramics, on this class I was sanding my pieces and doing touch up on the details, I'm having a great time on these classes. I'm having classes on Oficina Azul Cobalto in Porto.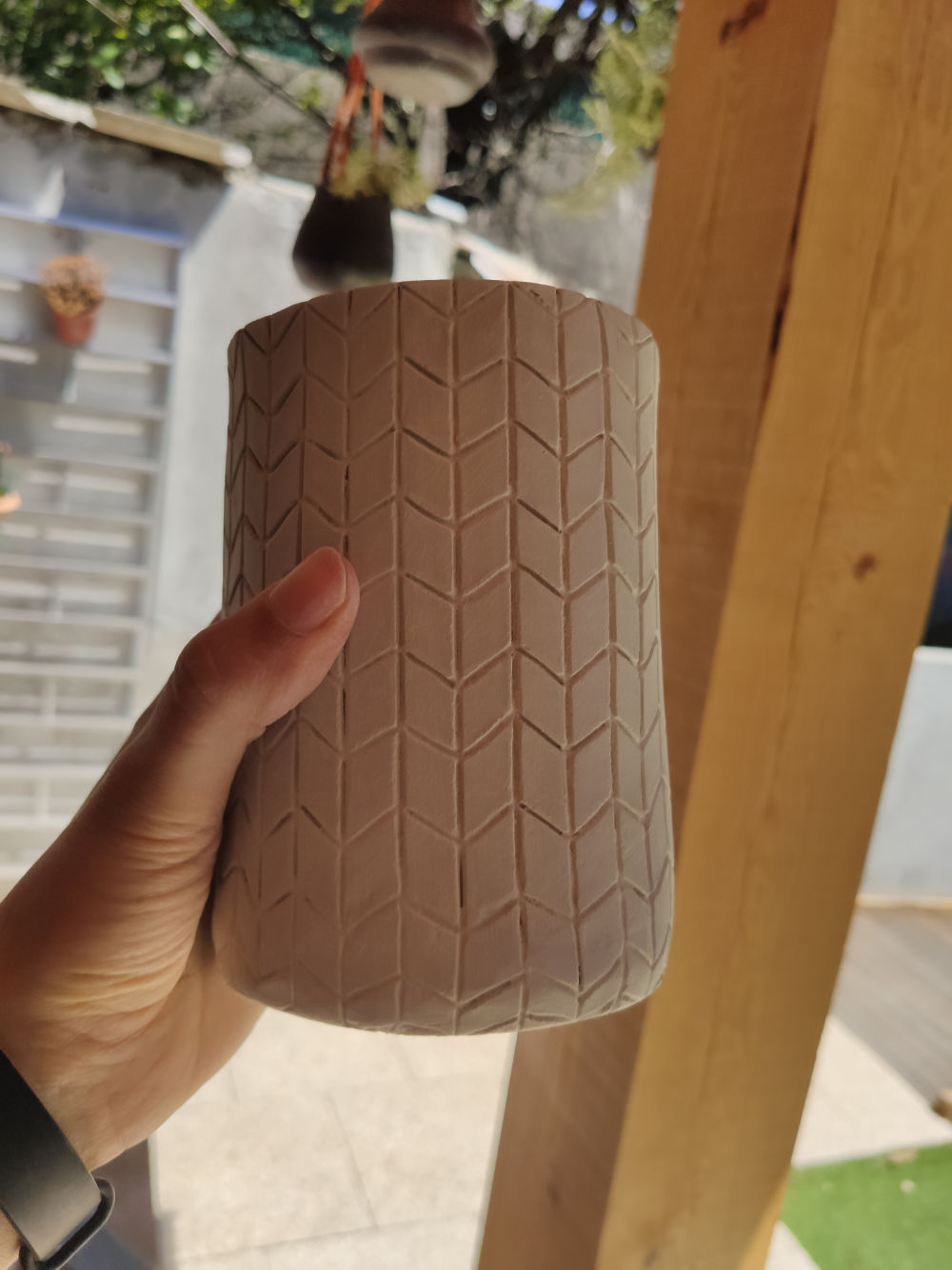 I finally finished remodeling my sunroom! I don't think I ever mentioned it on the blog, but it's something that I have been doing for a while (I'm even writing this sitting on my sunroom). It's incredible how much a space can have a positive impact on my mental health, I'm really happy that I've done this, having my small corner of nature in the city. I'm going to publish other posts about it so I'm not going to say too much just yet. In the last few days I spent 13h editing videos about my remodel so I'm hoping to publish the first one this week!
I also published an episode of my podcast "Artesanato Sem Tema". (In Portuguese, thought I'd mention it anyway – if you speak Portuguese, you can switch the language on the top of the page.
More vacations!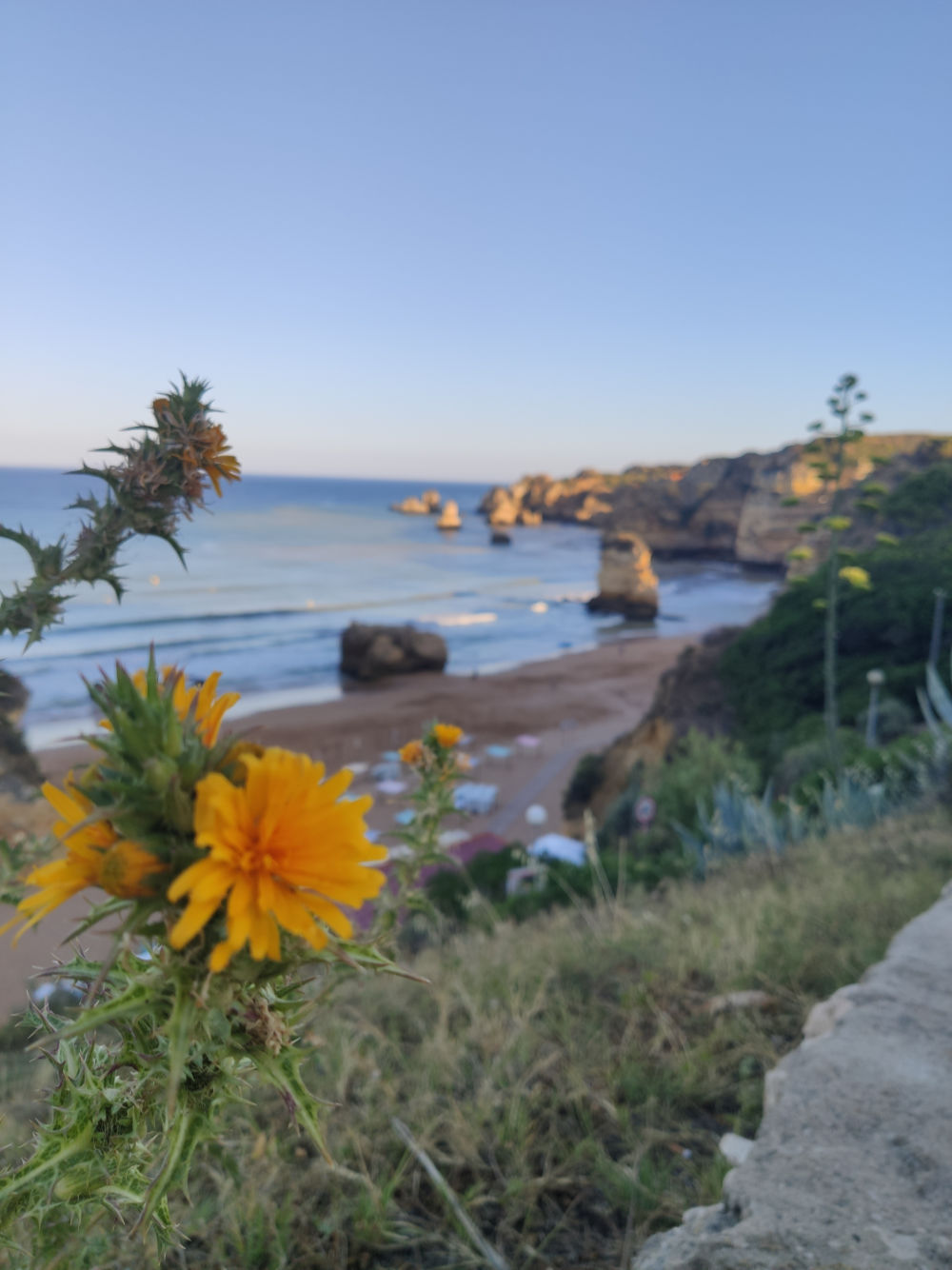 At the end of the month, I went again on vacation, this time with a few friends, we went to Algarve, it was good place to relax. We were really close to the beach, couldn't have asked for a better location. I was able to use my new-to-me swimsuits that I bought second hand and also try out 2 more eco-friendly sunscreens. As someone with a very fair skin, I'm really cautious about my sun exposure and suncreens – I'm the person who wears a hat at all times and stays in the shade when the sun is too strong.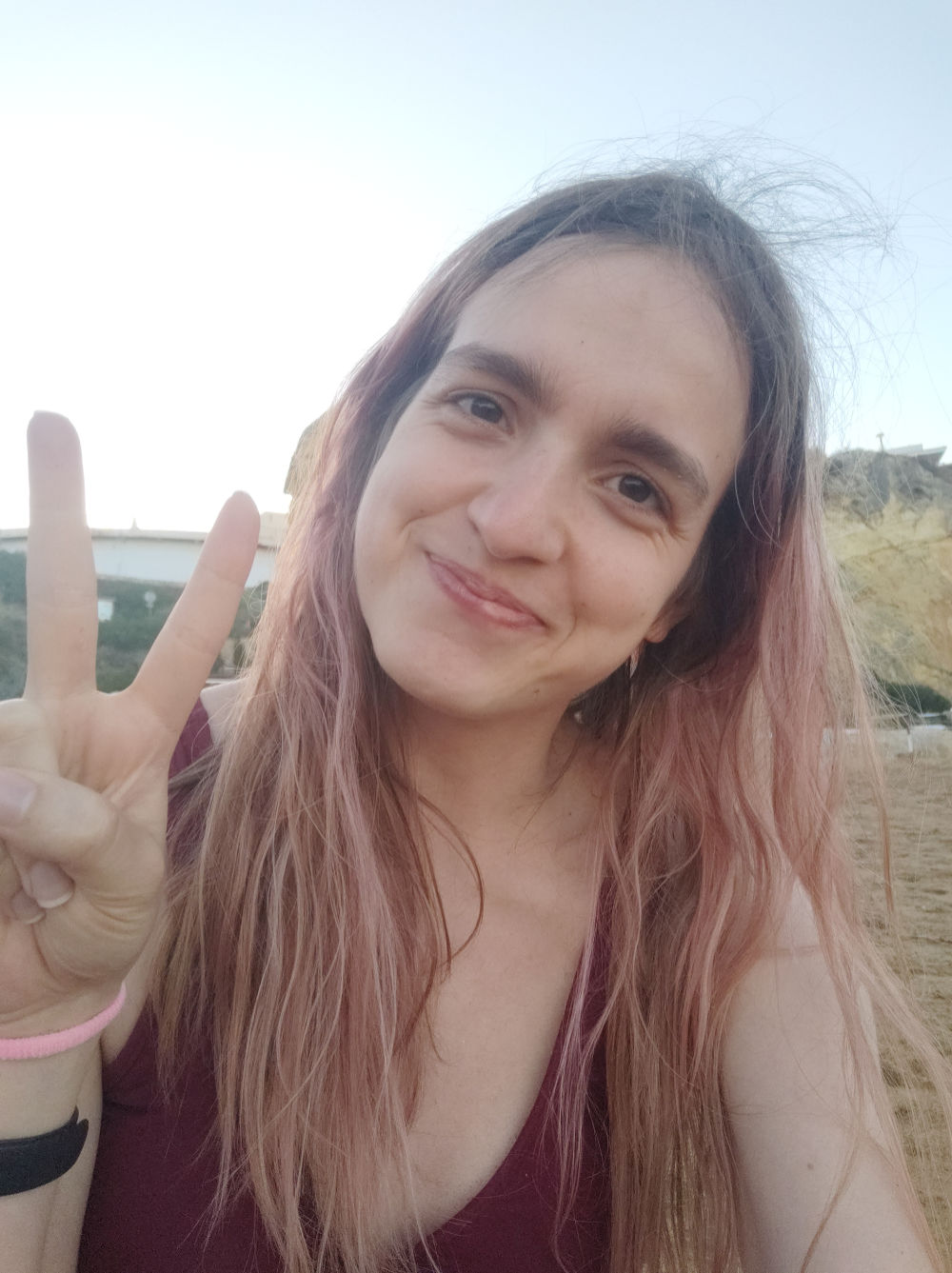 I also started some new socks, I wanted to make some socks while I was on vacation but I didn't want to think too much about them – the Skew was not a good project to bring, I wanted something mindless.
Books
I bought " A Lã e a Neve" by Ferreira de Castro in the Museum referred above, it's not something that I want to read right away but I wanted to support the project somehow and there wasn't anything else that I needed from their store. I decided to buy this book because it has a lot of components about yarn making and raising sheep so got curious.
I bought "Deste silêncio em mim" by Rui Conceição Silva" – it's a new publisher called "Visgarolho" and I also wanted to support it! It's one of the things that entices me the most to buy something – support people and projects, I have yet to read this.
For the same reason, I bought "A Filha do Barão" by Célia Correia Loureiro, I already read the book a few years ago and loved it, she is one of my favorite Portuguese authors. Usually, I'm very rational with my purchases and I avoid buying something that I already read but I wanted a copy of the book, she was selling it autographed as well, so didn't resist! I'm hoping I can lend it to my friends so they can discover this amazing author, I already have 4 of her books, plus she recently launched a podcast "Entre Escritores" that I'm enjoying a lot.
"One Last Stop" by Casey McQuinston, arrived, I pre-ordered it a while back and I was happy when it arrived. Although I only started reading this on July.
Books read in June:
Requiem – Celina Grace
Before He Kills – Blake Pierce
Irreparable Harm – Melissa F. Miller
Any Means Necessary – Jack Mars
Thread of Hope – Jeff Shelby
Thread of Suspicion – Jeff Shelby
Thread of Betrayal – Jeff Shelby
Thread of Innocence – Jeff Shelby
O Pecado de Porto Negro – Norberto Morais
The Gravity of Us – Phil Stamper