It's been a while since I've written one of these. I could say that I intend to write one every month starting now but it wouldn't be true. I feel like my mind is consuming me to an extent that I'm no longer able to spend any time doing anything.
I don't think today's society and my way of being are compatible. Today's society is all about quick shares, about showing you all the amazing things that you can make and me, I'm the person who wants to do it all – that's why I need to evolve because I'm the one that's not well. And when I talk about projects, I don't necessarily mean amazing things, I'm talking things as small as craft projects, my to-dos are ever growing yet my time hasn't. I keep getting ideas plus I feel overstimulated by the amount of things I want to try out that I didn't think about. Does that make sense? For me it totally does!
I think I'm much better at this now than just a few months ago, it's not easy and I still feel overwhelmed often but I'm learning to let it go and accept that I can't do it all. My idealist and positive self doesn't want to believe it but feeling like my time is running out it's not helpful for me. So yeah, I need to take responsibility on creating these barriers because it started to feel like I didn't like anything – everything became a chore, everything became a to-do, something I was excited about would automatically turn into a "should". It is and it was so bad that on the weekends it was 2pm and I was like, well the day is almost over, I should do that project but there isn't enough time now.
Well, there are too many shoulds in my life that I cannot control and I shouldn't bring those to my personal life right? It's funny how practical and cut all the bullsh*t at work but fail to do so with my personal projects. Oh well, no one is perfect.
I think about this for hours but it's always hard to write it down, even on my own journal I don't always know how to write these feelings and I'm only able to do so after so much time has passed.
Yeah, that's what's been on my mind, but I have been feeling so much better lately, I spent DAYS sewing and it was exciting, I was not "shoulding" myself. I spent DAYS in bed reading and I didn't beat myself up for it (yes I tend to tell myself I'm lazy if I'm not doing something – I know how bad this makes me look…). I'm writing this post because I want to, not because I "should" write a post. I have scraped all my to-do projects and decided that I'm not going to do them anytime soon. I have over 10 videos to edit for my Youtube channel and decided that maybe one day I'll edit them – meanwhile, every time that I finish one I upload it to Youtube and don't publish it because I don't feel like doing the thumbnails, YAY for ignoring my overachieving self, also I have a bunch of posts that I started writing that I never finished, maybe one day. It's funny because the only thing that I didn't "should" myself into doing is the one thing that I've been somewhat consistent with – my Portuguese crafts podcast – I just record whenever I feel like it and I chat for about 30-40 minutes, excited to share my projects, making huums all the time and being very far from eloquent.
Now that's off my chest, we can now move on to less philosophical and reflective things!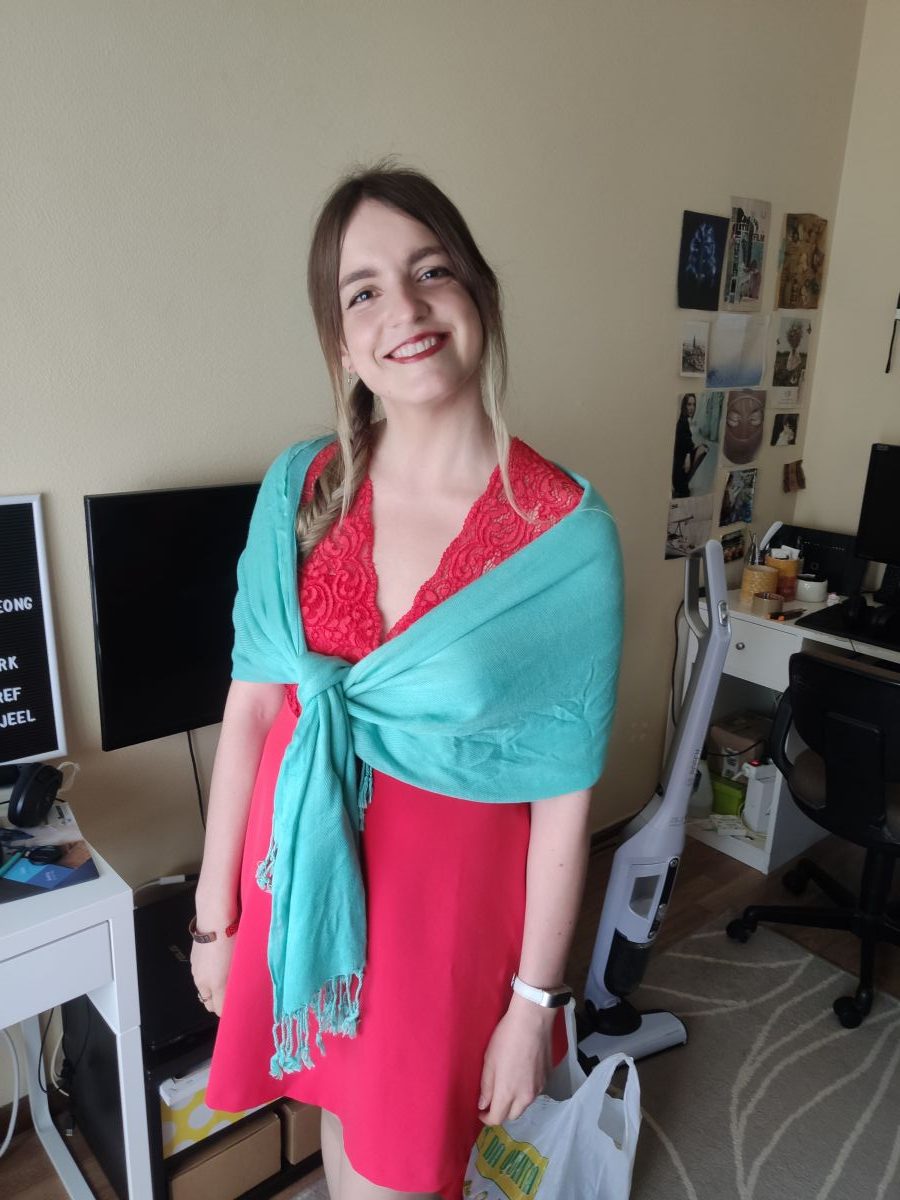 May started with a wedding and it was on slightly chiller day than the other weddings I attended. I always brought the same dress whenever I attended a wedding – it's this red dress which I bought in Zara in 2016. I love it and I look good on it but this year, I couldn't just wear it without something to warm me. I decided on a blazer that my mom borrowed me – I was not thrilled but I'm stubborn and didn't want to get another dress for the wedding. In my contemplations whilst I try to fall asleep, I remembered that I had this scarf that my mom got me a while back and how well it matched a small purse from the swap market at @letswap.pt. I was so excited and confident with this outfit! Sometimes we really have all we need, we don't need to buy something new. It's hard to remember that when we are constantly being told to buy something new. The wedding was so much fun and it was weird to be there where it felt covid didn't happen, no masks whatsover! But it was so freeing, it was great to dance in the dance floor like nothing happened, I wish it was on a Saturday instead of a Sunday, I never left a wedding so early, it was like 1am when we left.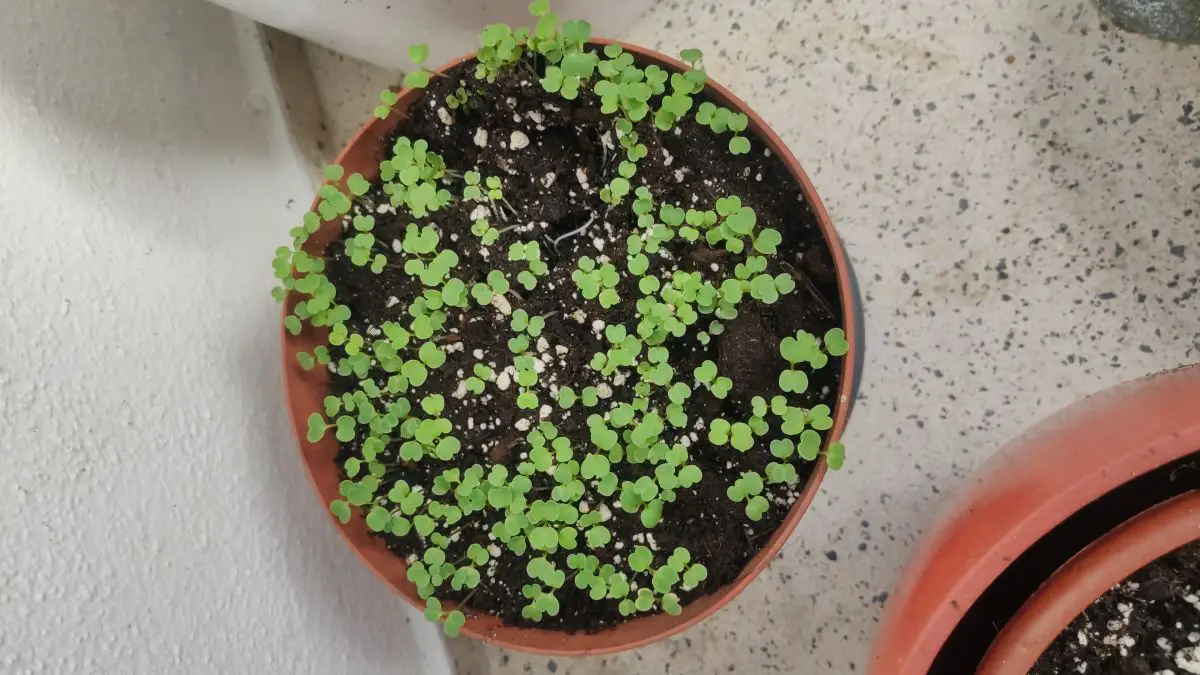 I finally finished cleaning up my sunroom – which I've been "shoulding" myself to do since November and it has been great to have lunch and dinner there. We don't always do it but it's nice and I'm so glad I spent last year making it perfect, it has truly become my favorite corner of my small apartment.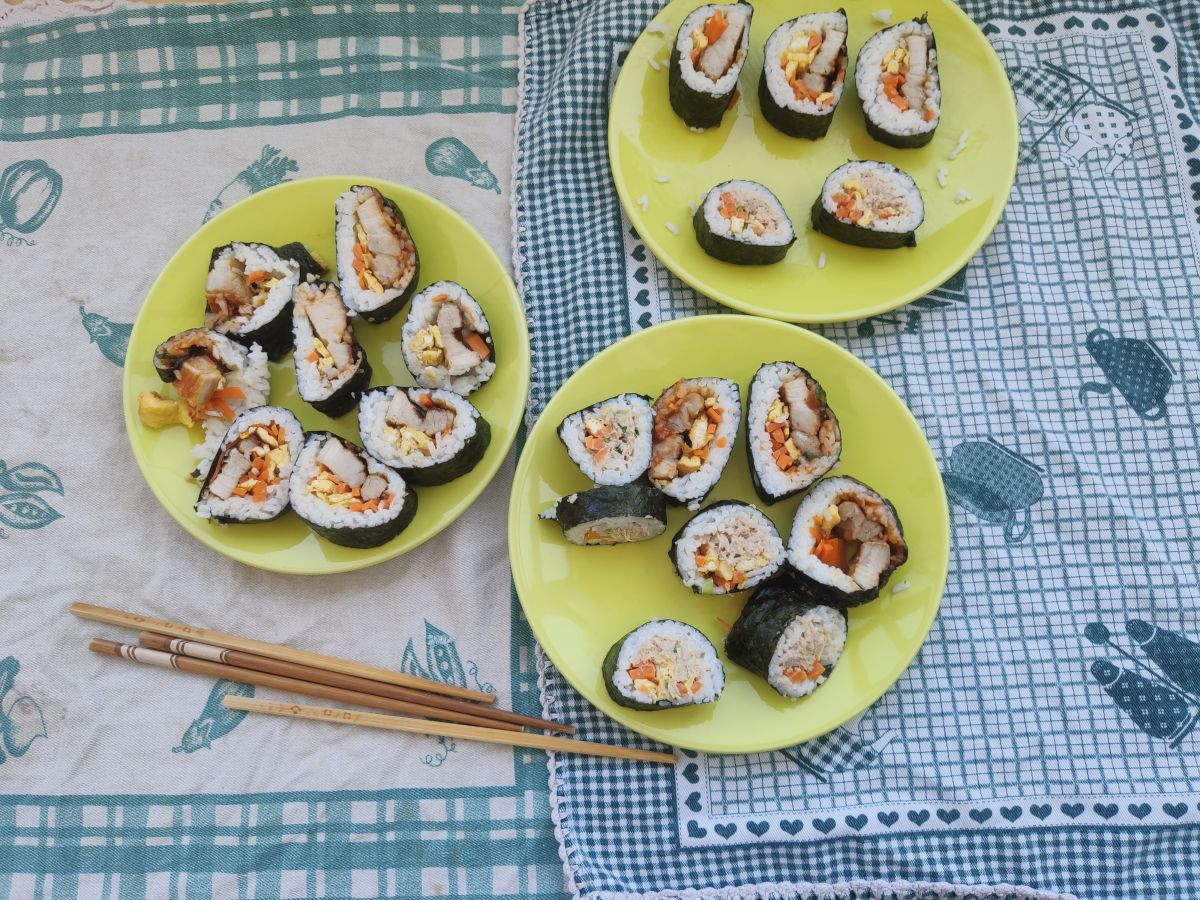 I made bimbap for the first time! It's one of the things I wanted to try for ages but never did, since then I made it 2 more times. I have made several versions: with pork, with tuna, vegetarian, vegan, all were delicious and happily accepted when I brought it for picnics. I'm 100% going to do it more often, it's perfect for the warmer months.
I participated in a lot of swap markets by @letswap.pt– in the last few months I've taken a more active role in the events and I'm part of the staff now, it has been fun!
I attended a Candlelight concert with Taylor Swift songs and it was lovely, the candles were ok but the music was so much fun, it's great to be excited for every music on their repertoire.
And like I said, I did a bunch of sewing! I do have prettier photos but this life lately post needs phone photos!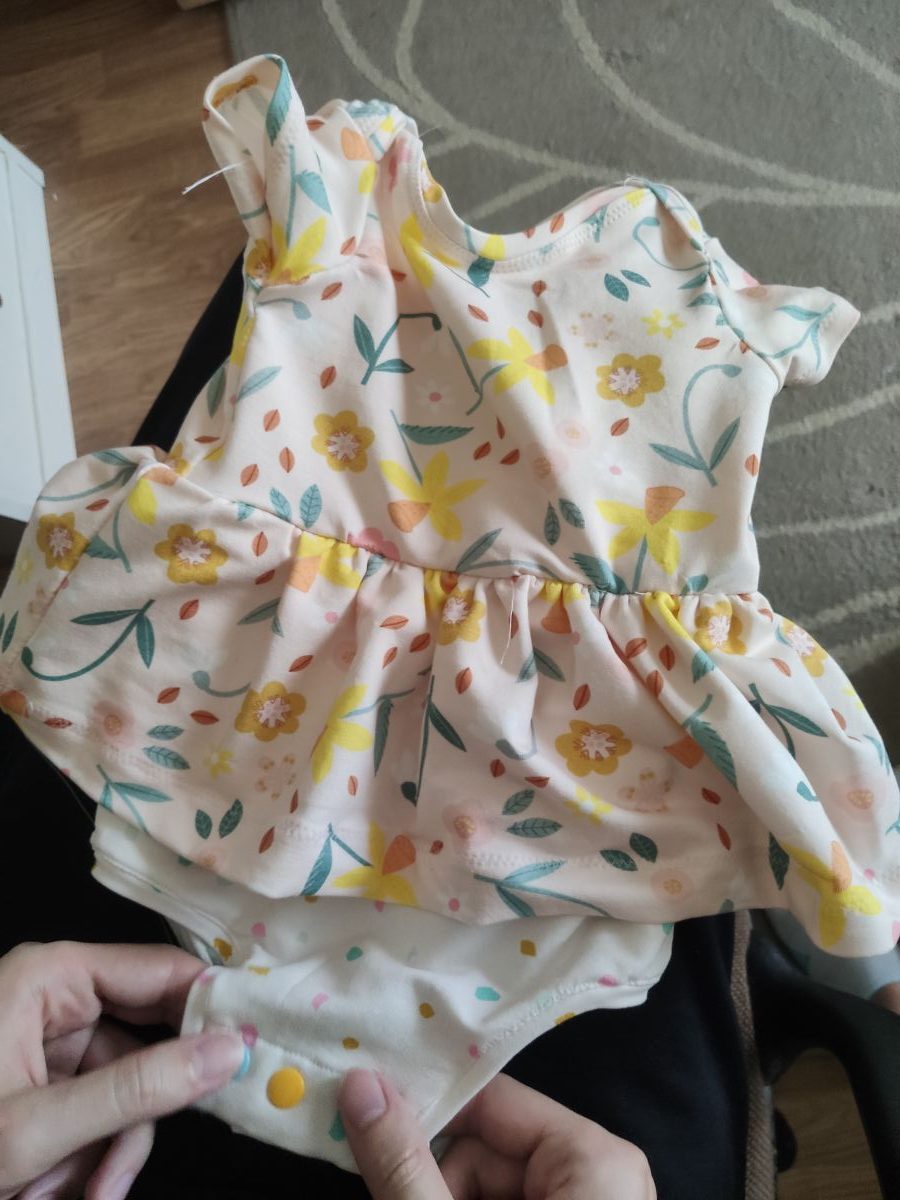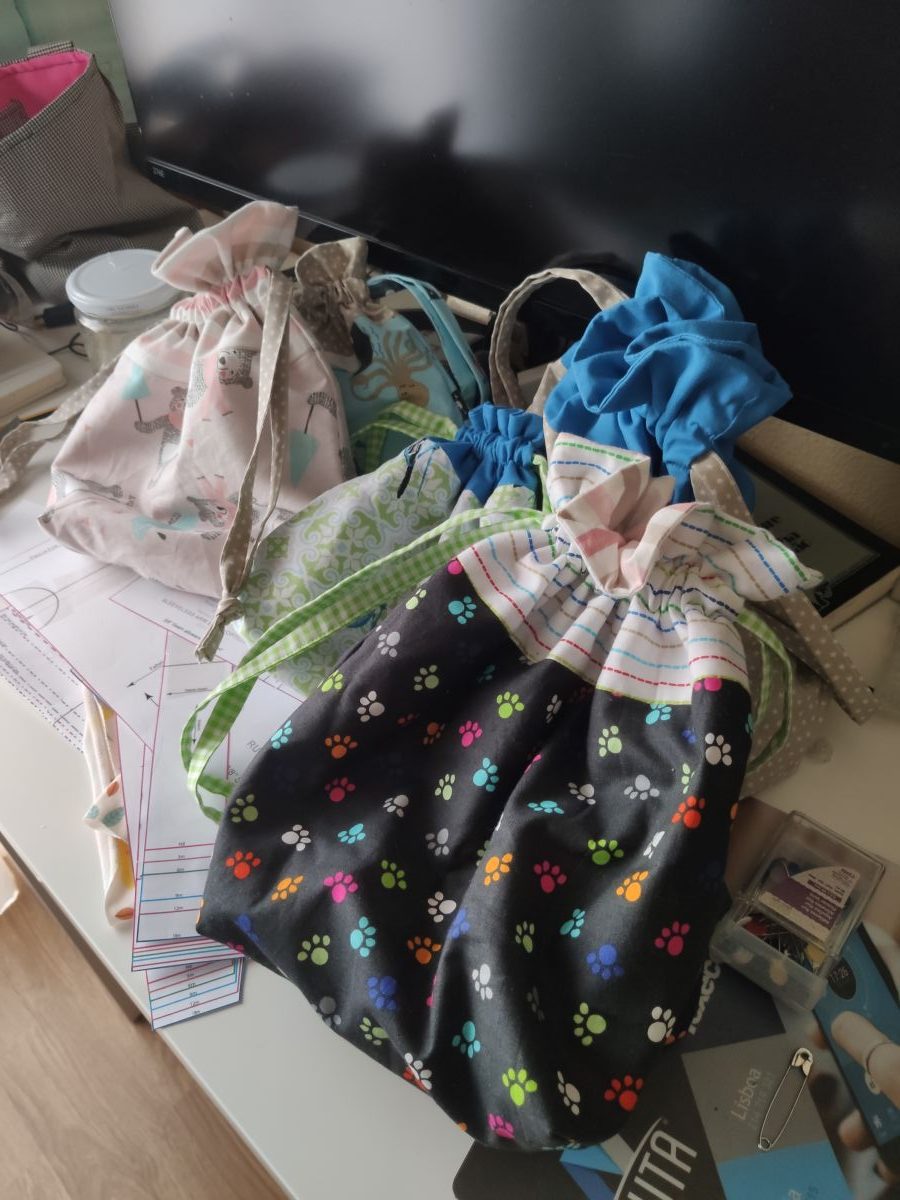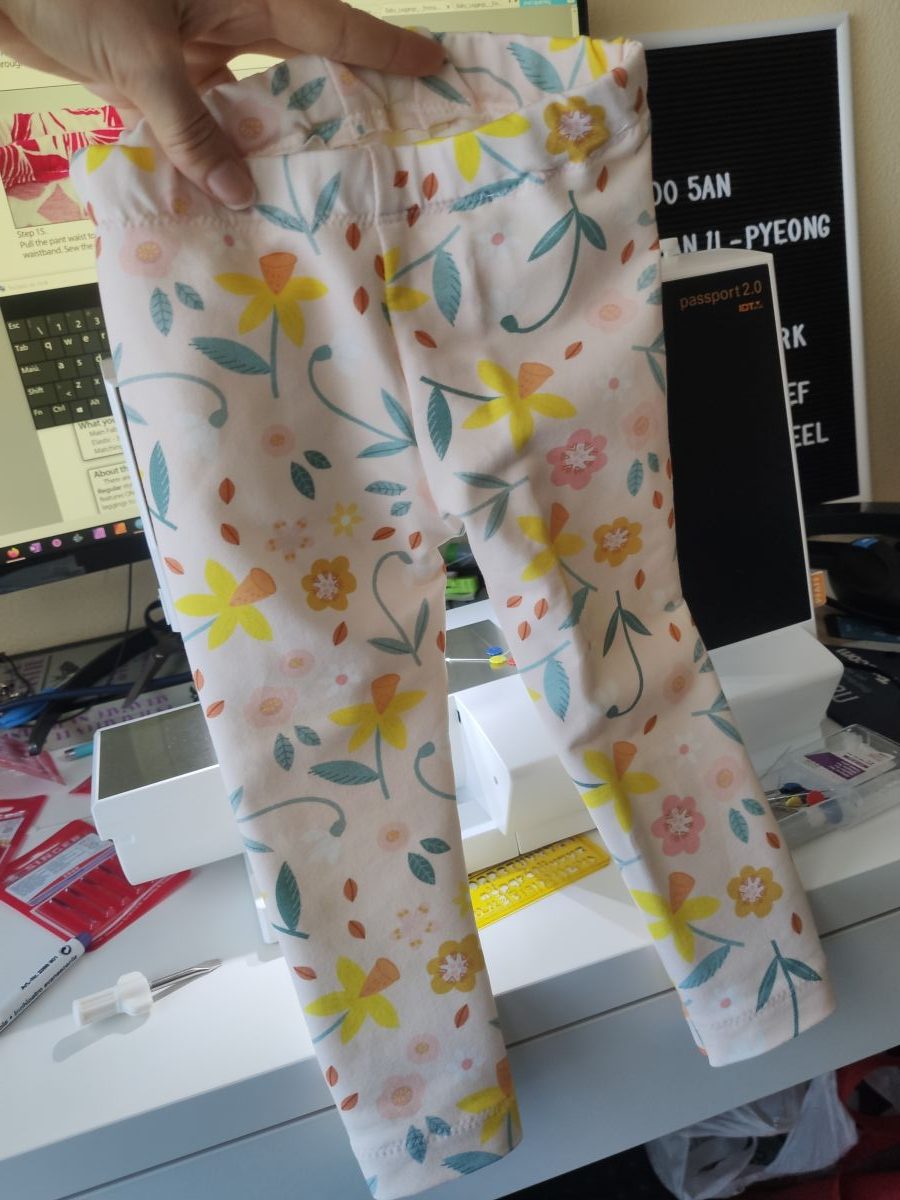 Also this is what my desk looked like! One day I'm going to have a craft room 🙂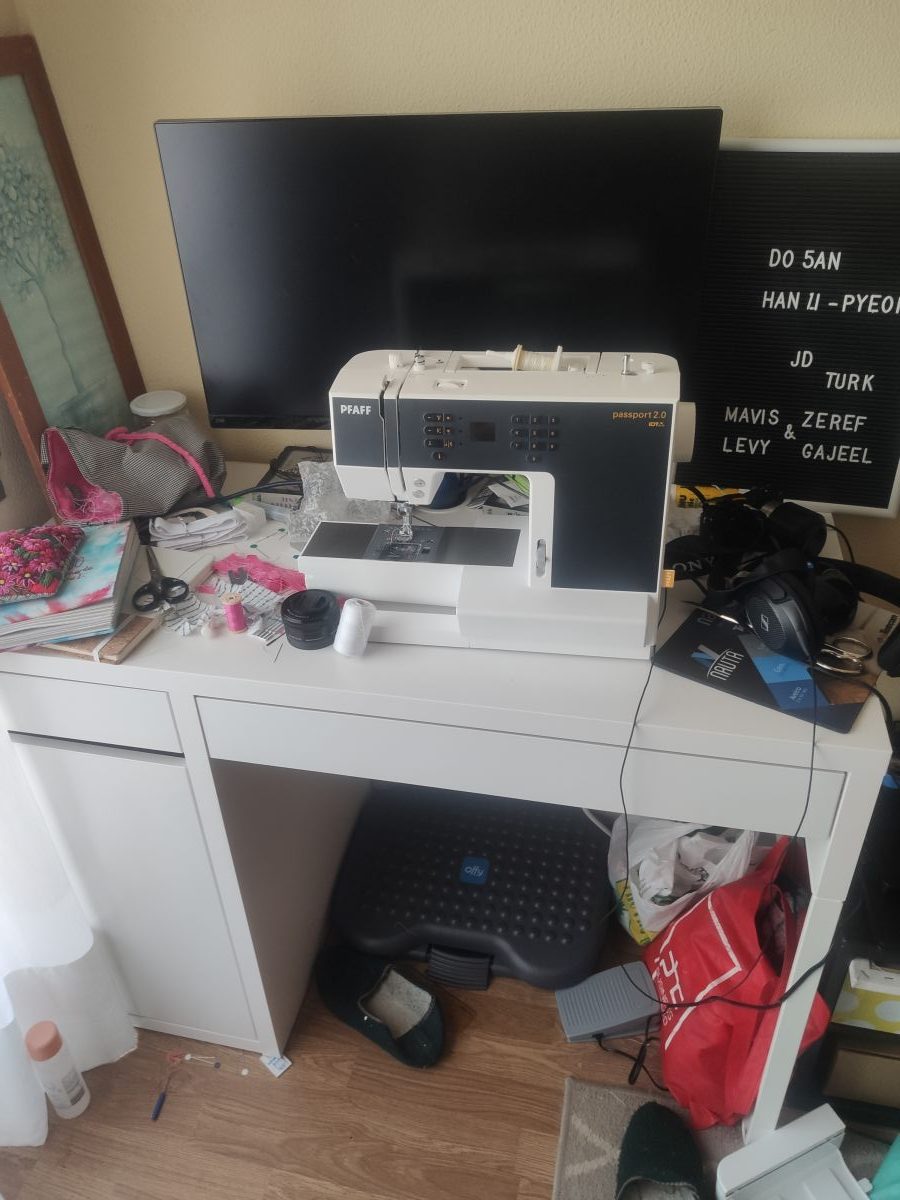 I completely stopped knitting this month but I did crochet a bunch of flowers for my blanket, it's going to take a while but I'm glad to turn these unused skeins into something.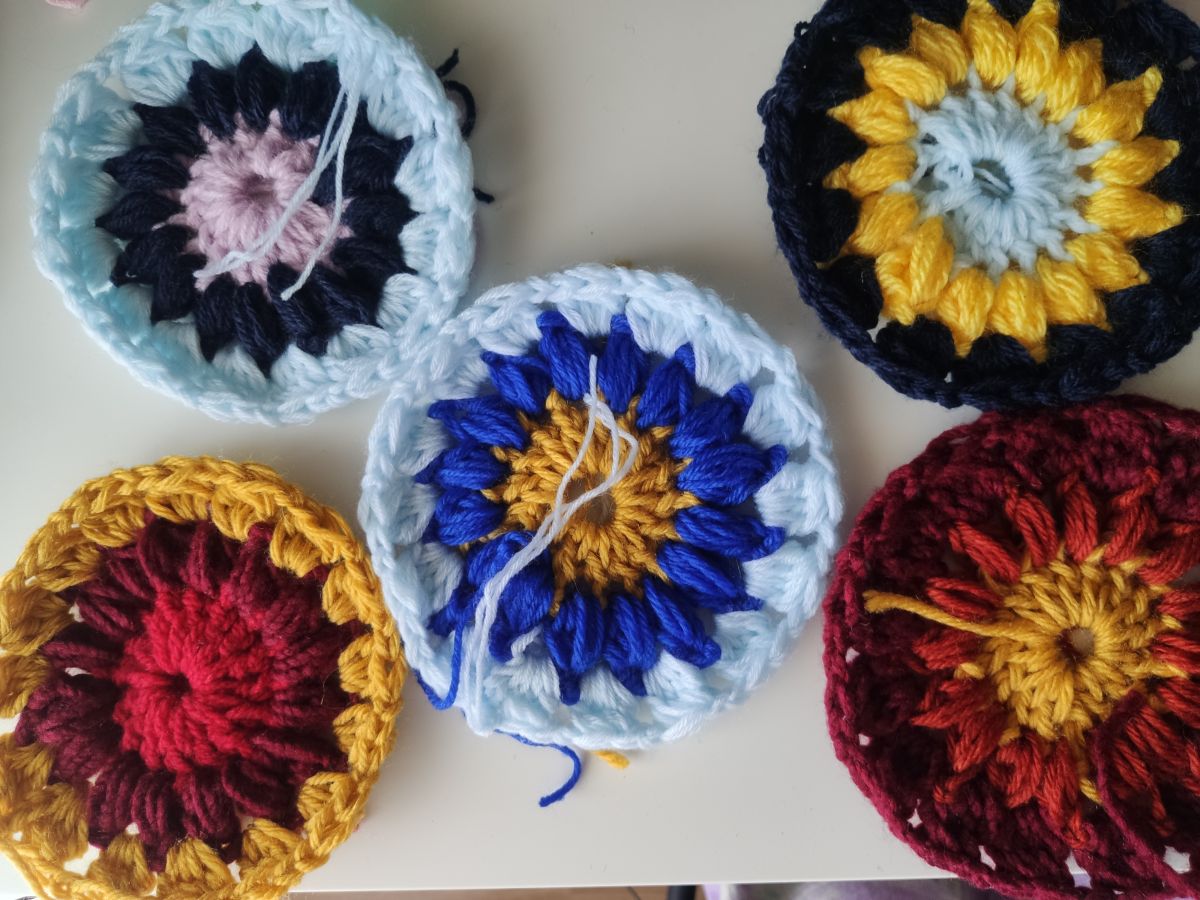 I also have been reading a lot, I always write a few words for every book that I read on goodreads, they're not extensive reviews plus it's 100% biased to my tastes but feel free to check out my goodreads account if you feel like it. Two books that I want to highlight are "Rock Paper Scissors" and "Beach Read" which are two books that I remember that I loved without looking at my goodreads account.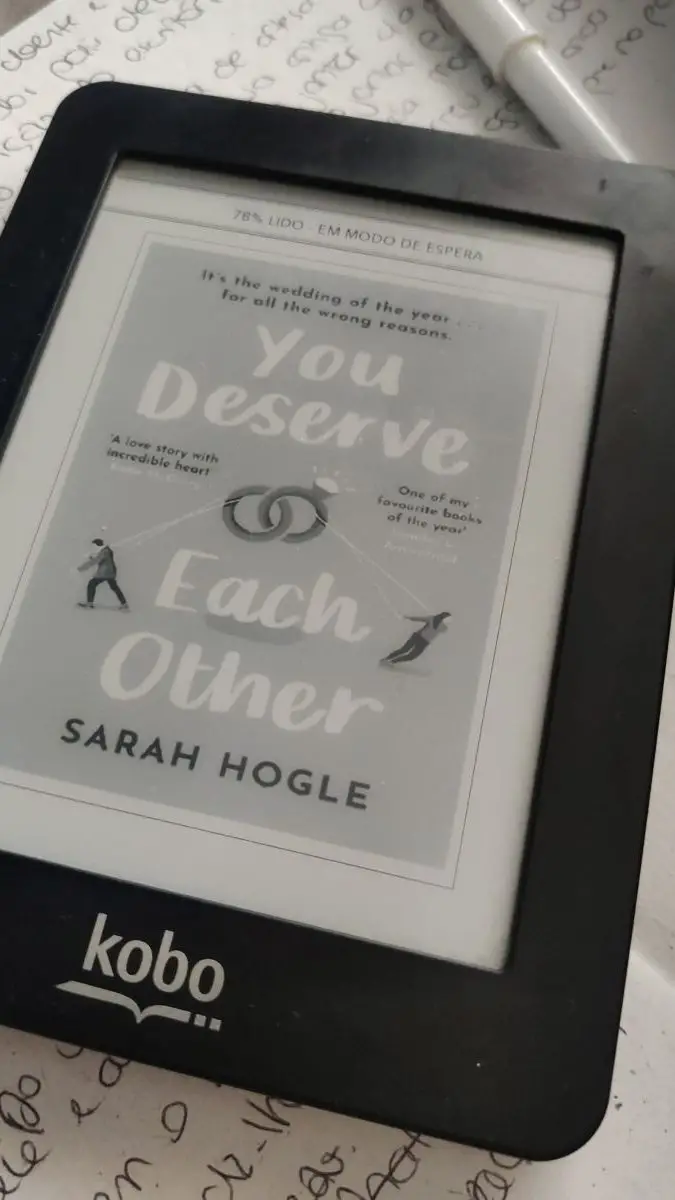 I rewatched "Ouran High School Host Club" which is based on my favorite manga in hopes I was going to be able to stop this desire to reread the manga but after watching the whole anime…all I wanted to do was reread the manga, so I'm currently reading it and it's great, not only because it's a great story overall but it's just funny, it's dumb and they make the most of the dumbness of it all and they make fun of it as well.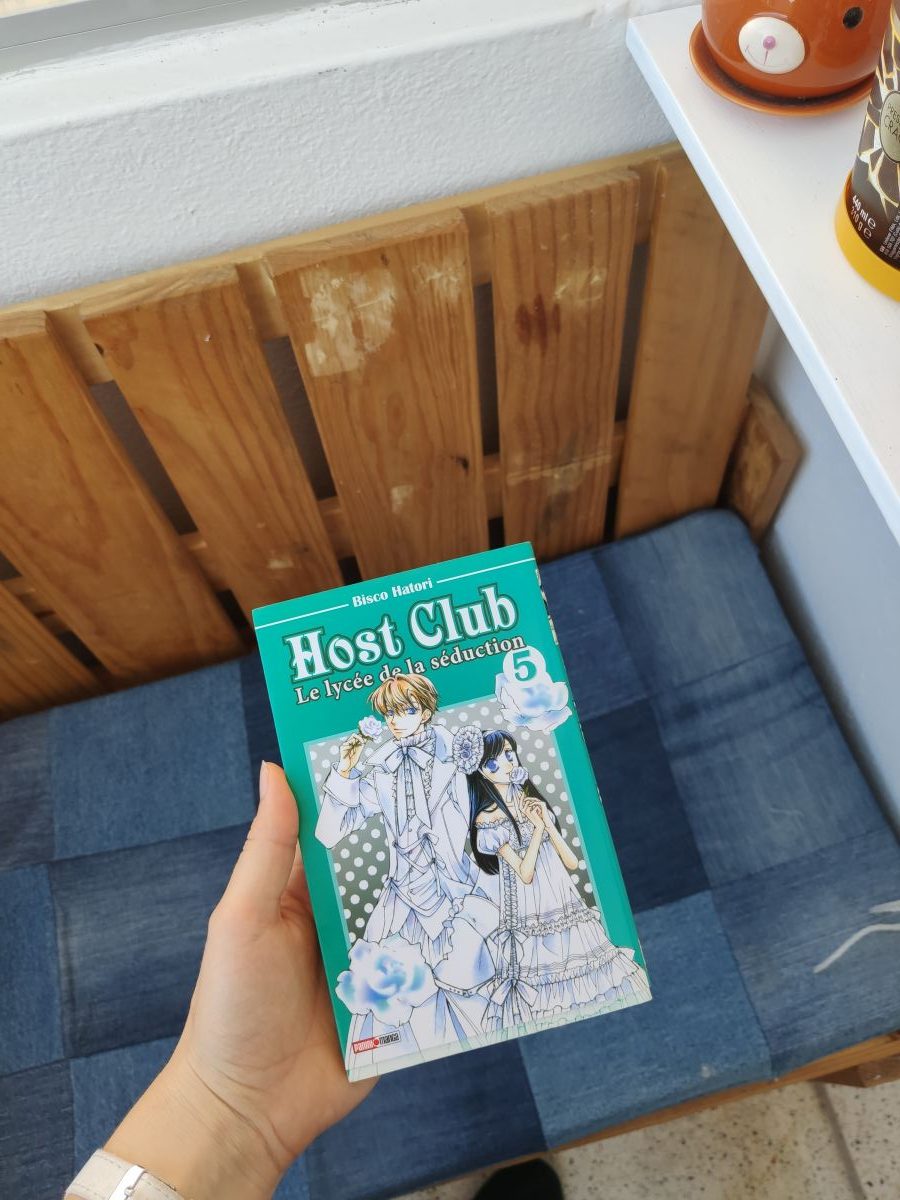 And on the last day of May, I did an RMA and there's proof that something is wrong with my wrist (I have been dealing with pain while using it and especially on the computer – another reason why I'm less time in my pc), it's nice to know there is something, it's weird how whenever something becomes tangible it's way less scarier right? I don't know how to say it in English but basically I have a lesion in my lunate bone, there's a piece of the bone missing there (it's on another corner of my wrist but according to the doctor it doesn't matter – isn't our bodies just wonderful? and usually a piece of cartilage starts to grow to replace it but it didn't – probably because of movement so I'm going to wear a brace and let's see how it goes.