I don't have a huge pantry or a huge freezer but lately it has come to my attention how many unused items I have, so why not challenge myself to eat everything that I have during August?
I have very loose rules for this challenge as it'll be impossible to feed two for a month with only the amount of food that I have in the kitchen. We definitely have some items that were bought and half of the package is still in the pantry so I'm challenging myself to use these.
The Rules
Avoid buying anything other than fresh produce, meat, fish
Avoid buying something to use up an ingredient, but if required I've to make sure it's used up completely for that meal or it's an ingredient that's used often in our home
Here's my unedited "pantry", it's obviously small but it doesn't mean it doesn't need some clean up: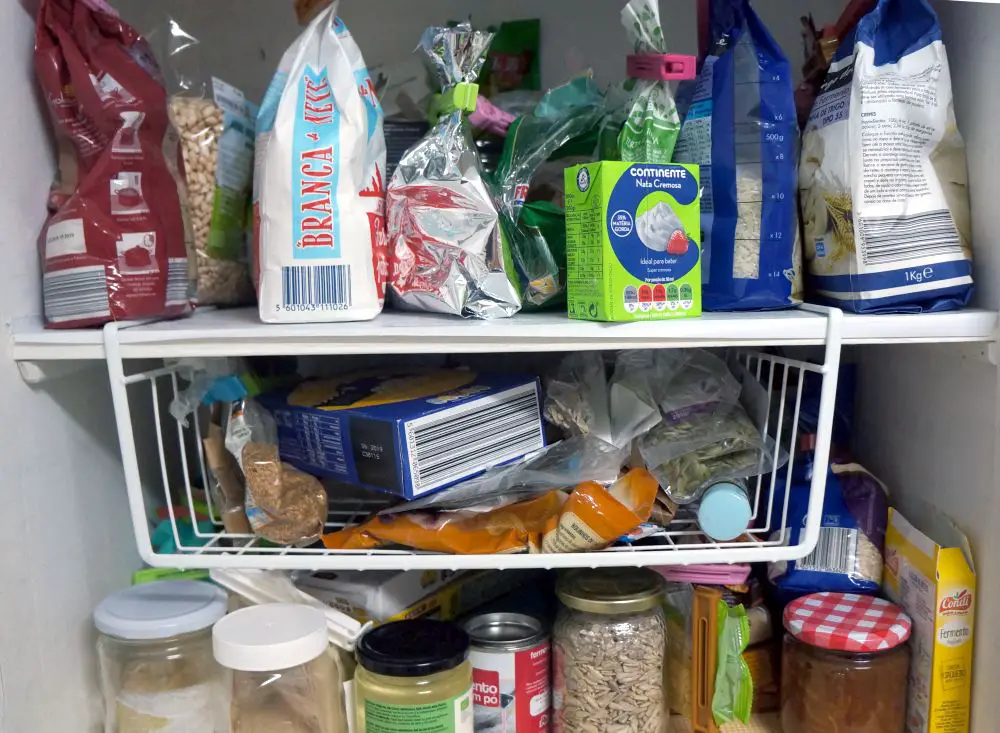 Items that need to be used up
Here are the items that worry me the most, please let me know if you've any recipe recommendations!
Wakame – that I bought for miso soup but the package was not small
Dates – I'll probably try to make granola bars out of this
Puffed rice – I bought this because I thought it'd be funny but it turns out that most of the recipes for this are chocolatey and I don't particularly enjoy chocolate treats – maybe I'll do it and bring to work or do more research
Zucchini – I've been using it a lot but we're being given so much of this and the seeds that I started in my apartment were transplanted to my parents and it's giving huge zucchinis – which is so cool but I'm quickly running out of ideas of different ways to use it up – especially because Daniel is not the biggest fan of zucchini 🙂 We're eating zucchini almost every day to use it up!
All the weekly updates below.
Week 1 – Pantry Challenge 2018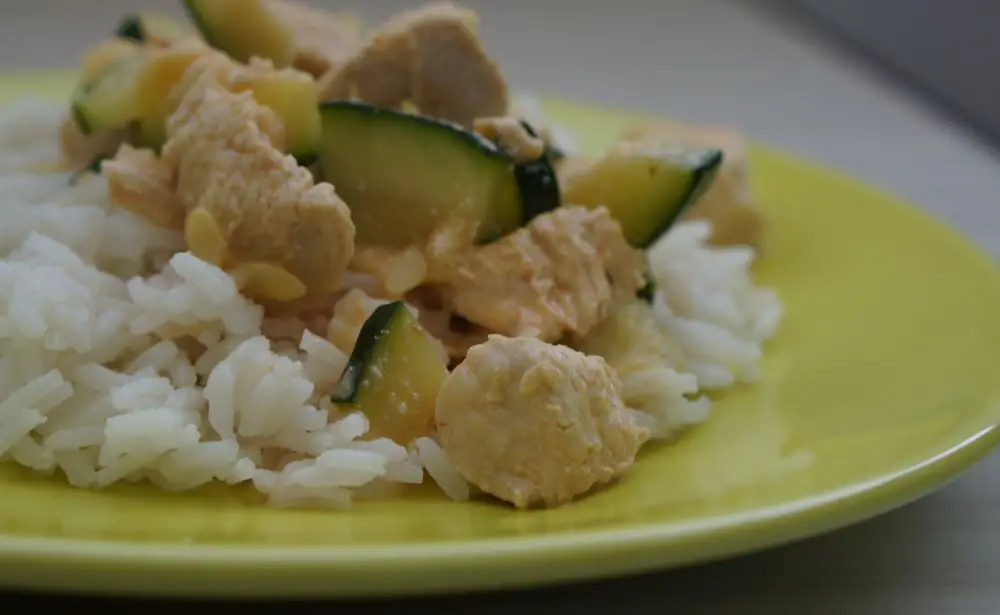 The challenge started with such a hot weather, for me this kind of temperature is horrible, I've trouble sleeping and don't feel like doing anything. Fortunately, the temperature has decreased and I've been able to sleep so much better.
What did I eat this week?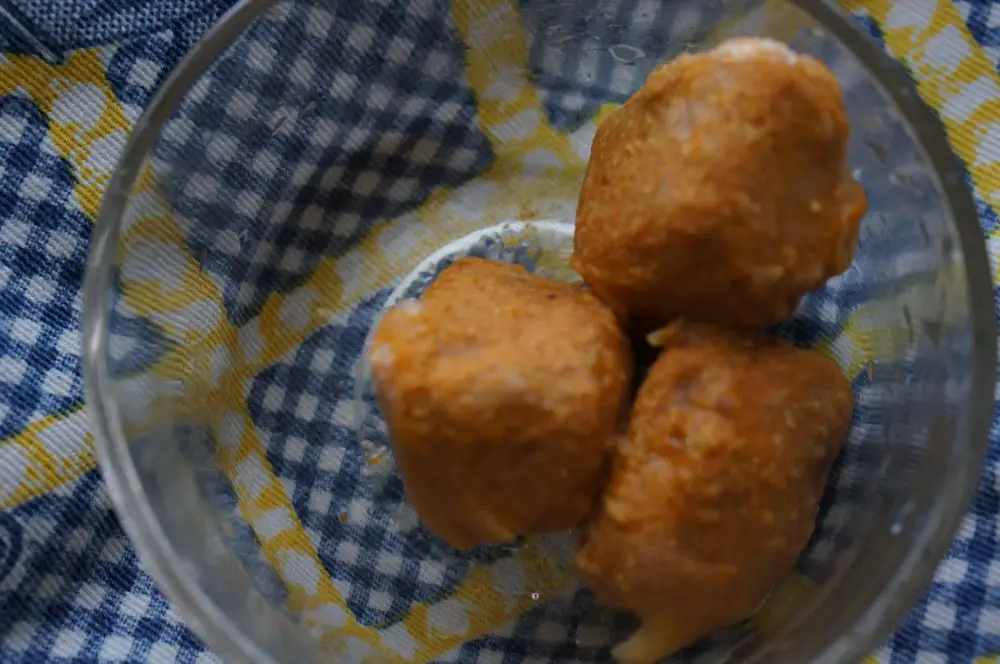 I had these curry sauce cubes in the freezer and I made a chicken curry (end result photo at the top!), we really like curry but I don't have the habit to buy each spice, I like to use this paste. The brand is Patak's and it comes in a glass jar. I froze everything in cubes and it's been wonderful, super quick to reach a good flavor. These were the last ones, sometimes I forget they exist to be honest. I added half of a giant zucchini in there to get my veggie fix. I had however to buy cream to make this meal, but totally worth it, since the sauce ended up getting used for two more meals!
Since we had so much sauce for leftovers (the zucchinis watered it down a bit), I divided the sauce into two containers and put them in the fridge. The day after, I cut a huge zucchini and sliced it and sauteed in olive oil. At the end, I added one can of chickpeas. This ended up to give two meals + a little bit that I ate as a side to another meal. Once the food got cold, I added the zucchini and chickpea to each of the two containers with sauce and veggie curry was the result 🙂 I don't have a picture for this but it was super good!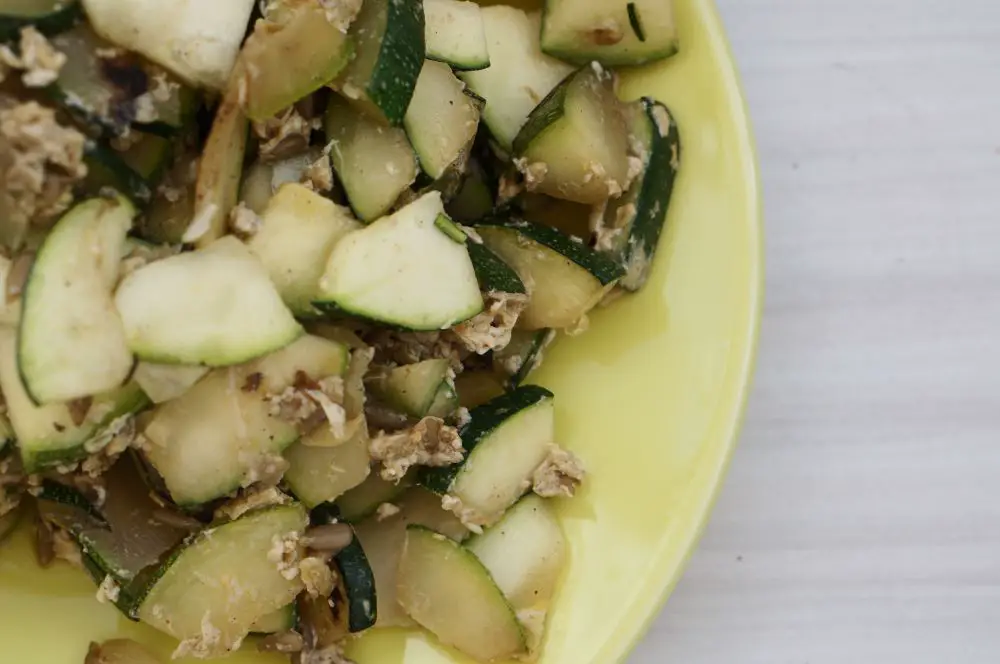 During the week, I went home for lunch and made a quick meal, stir fried zucchini with an egg on the top topped with sunflower seeds/flour. I say flour because most of the seeds were crushed. One of package gone and the meal left me super full!
When the temperature rose, our meals quickly became even more simple to avoid spending time in the kitchen. One of those meals, was grilled turkey breast with salad. In the salads I've been adding a little bit of red cabbage that has been in the fridge for 2 weeks and today at lunch I'll eat the rest, (I prepared it on Sunday and ate it also yesterday). I also been adding carrots that have been on the fridge for a while but since I learned the trick to put them in water, they've been lasting so long, not super worried about those. For the salads, I bought tomatoes since Daniel only likes tomato salad and I added some to my red cabbage carrot salad.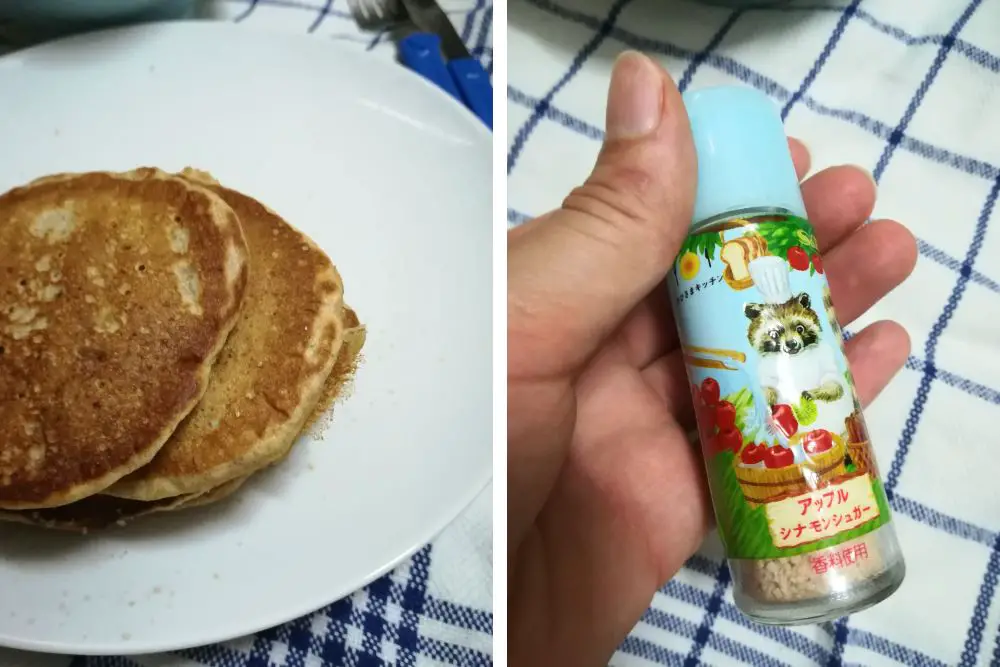 Without courage to go out in the weekend, I also made pancakes to avoid going out to buy bread, I used a little bit of the apple cinnamon sugar that I bought in Japan, I honestly don't know how I'm going to use all of this, it expires in December, maybe I'll give it to someone. The package is so adorable right? I might have bought mostly because of that, of course I knew enough Japanese to understand that I'd like the topping, but the package is super cute.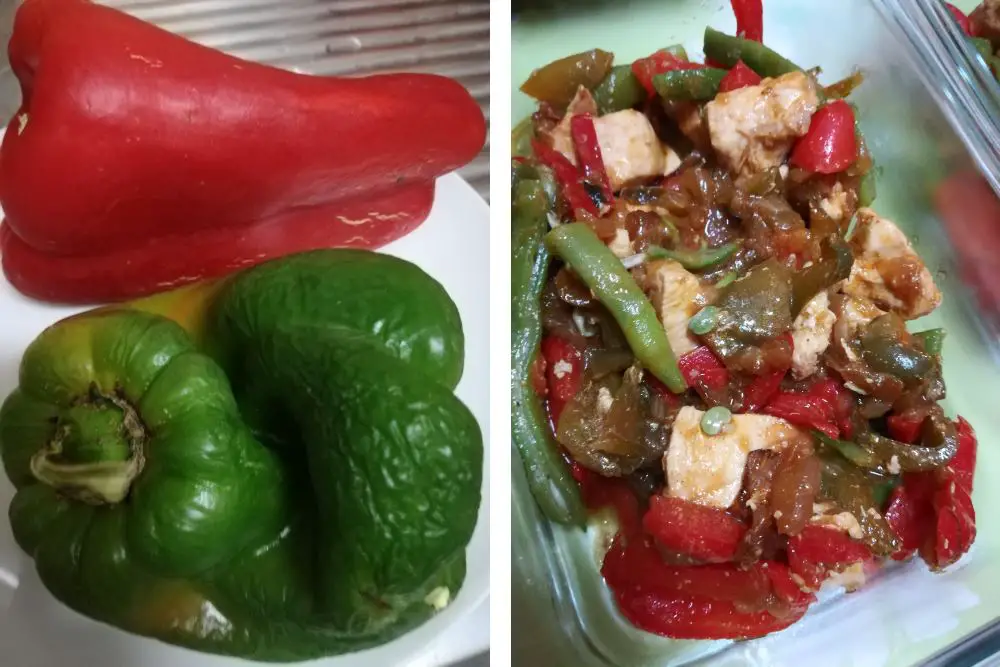 Sunday, I used 2 bell peppers that were getting wrinkled in the fridge, I sliced them and added sliced onions as well, off to the skillet they went and once they were soft I added 2 chicken breasts cut in cubes. Separately, I cooked green beans that my mom gave me and at the end I mixed the two together. It was pretty good.
Yesterday, after arriving from the gym I defrosted and heated a soup that I cooked a while ago, quick and healthy dinner with the bonus of cleaning up the freezer. You can see how I made this soup on Instagram, it's saved in my stories. Even after being frozen, it was good.
And that's all for this week. I still have tons of zucchini to spend and the heat prevented me to use up the rest. And I'll go to my parents for the weekend so I'll probably grate it and freeze it, so it doesn't spoil. We'll see.
Week 2 – Pantry Challenge 2018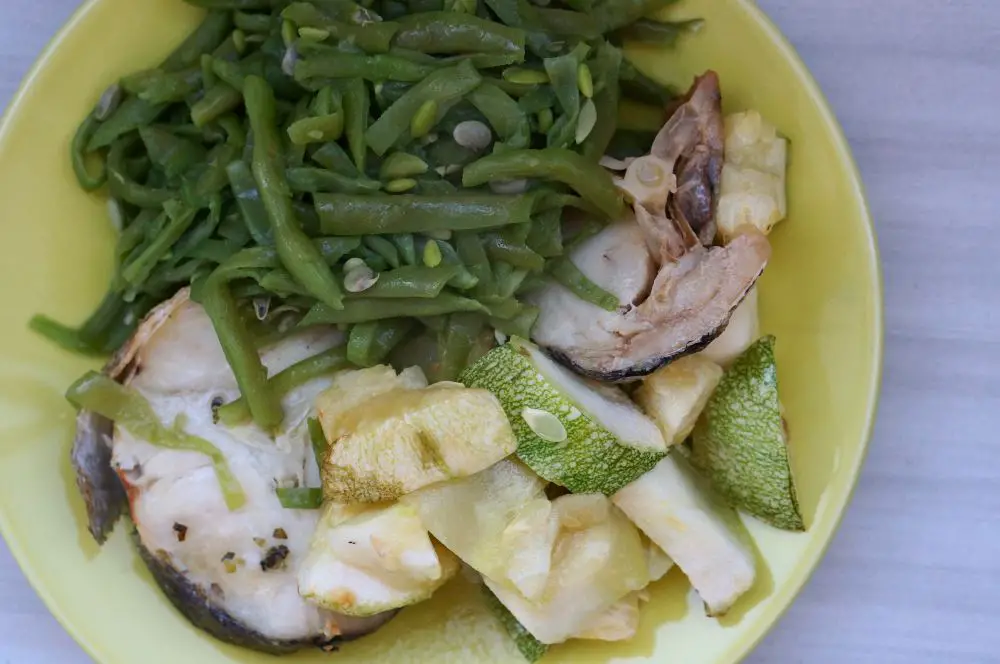 I already knew this would be a tough week for this challenge, specially since I spent the weekend at my parents. It immediately took some time away from the kitchen but it was such a a amazing weekend, I was able to relax. Not only that, on Sunday I participated in a artisan shoe workshop, which was great, I will share more in another post.
How did week 2 go?
Last Wednesday, we're both tired from work, arriving late, without any motivation to cook and nothing prepared to quickly make something so dinner was pizza, the ones bought in the supermarket.
Thursday, we had to travel for work and only ended up arriving at 10pm home, so bread and ham was our meal.
From Friday to Sunday, I didn't eat in Porto so nothing was spent from the pantry/freezer/fridge.
Monday, for dinner we had pork belly in the oven accompanied by rice and zucchini. One more huge zucchini spent 😀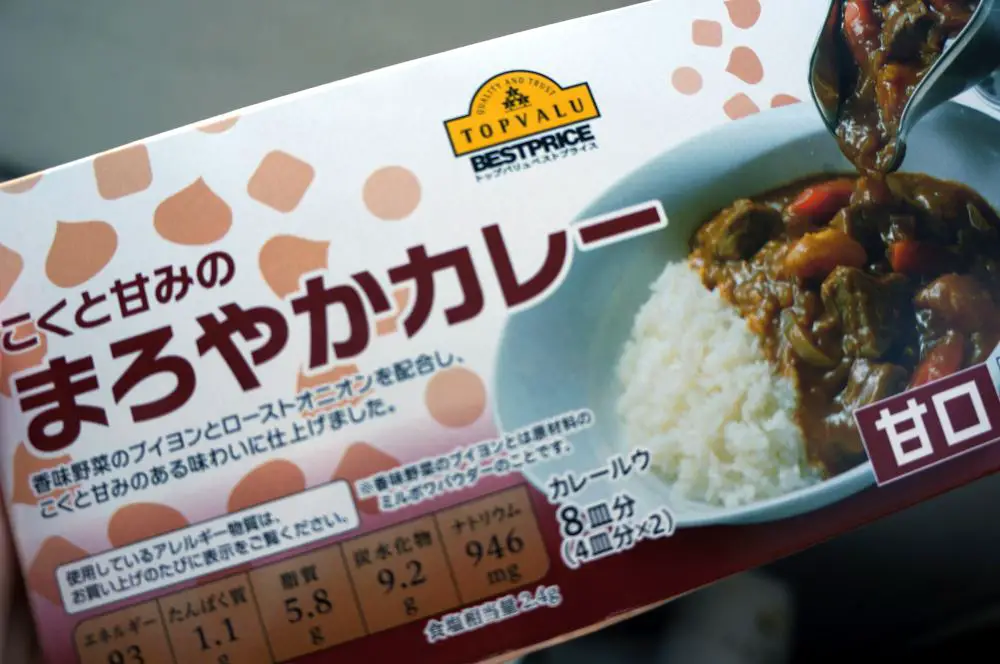 Yesterday for lunch, I had some leftover rice and zucchini with some leftover rooster that my mom cooked on Sunday and for dinner we used a packet of curry cubes that we bought in Japan. It's amazing how fast time passes and we still didn't eat it all, don't know why honestly because it's super good and quick to make. The expiry date is actually today but we only have one packet left and we're going to use it up. In the curry I also added all the remaining carrots in the fridge and half of a zucchini. The zucchini plant that gave it was born in this apartment and was then moved to my parents. It's nice to eat something that you helped grow. Even if it was just in the beginning.
Today, since it was a holiday day we ate bread for lunch and for dinner (photo above), I used two slices of fish that were on the fridge and put it in the oven with some salt and oregano. As sides, I added some zucchini and some leftovers green beans that my mom cooked on Sunday.
How was your week? I'm counting on having more time to plan my meals this week and let's see if I finally make meals with Wakame that I have here, I've been investigating and already have some ideas!
Week 3 – Pantry Challenge 2020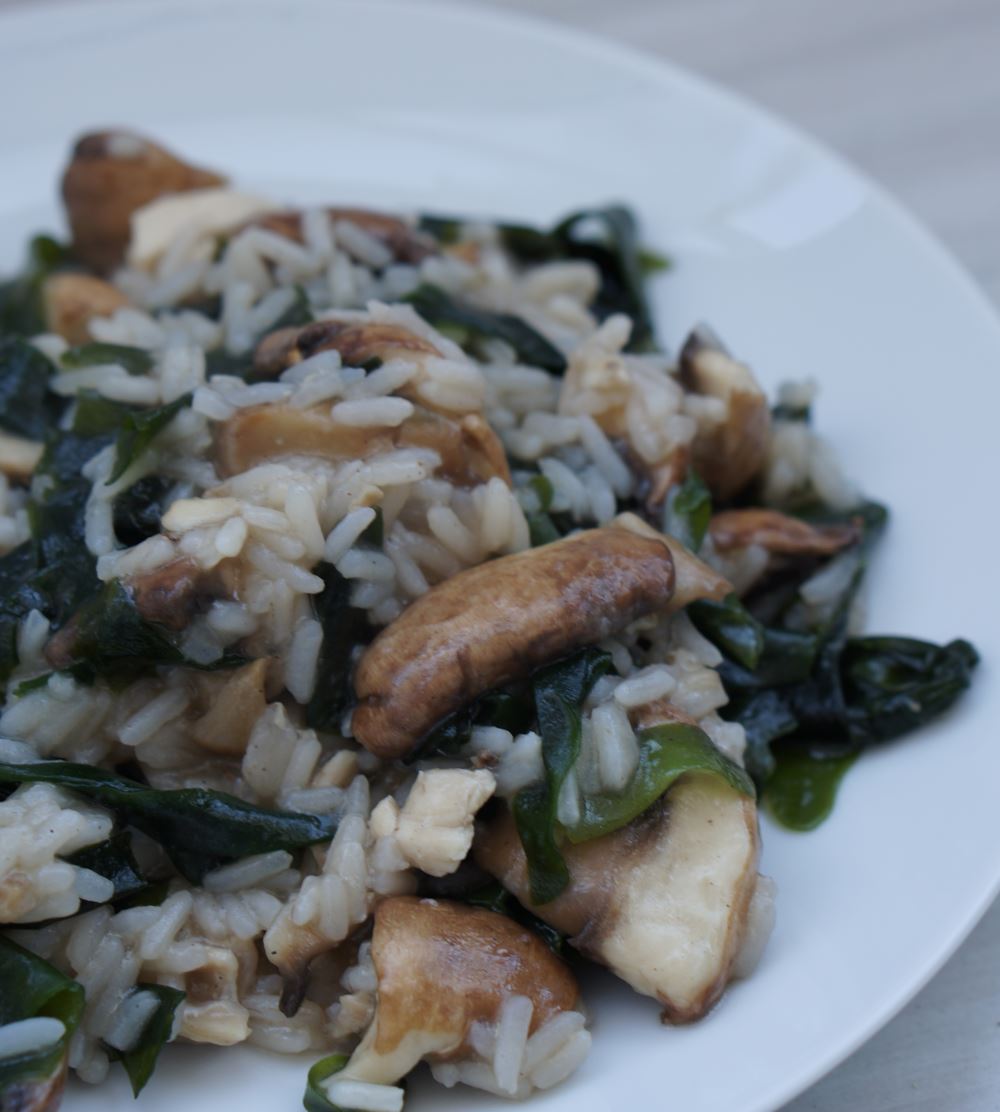 I finally spent a little bit of wakame! I find it the hardest ingredient to use up in this pantry challenge, honestly after making this dish I'm pretty sure it'll be impossible to spend it all until the end of the month.
Above it's what I made on Saturday, I made a chicken wakame risotto to use up some of the wakame that I had. Here's how I made it.
Chicken Wakame Rice Recipe
I used some chicken breast bone (that still had meat on it) and cooked it to make it a broth. Meanwhile I put the wakame in water, three tablespoons (this was way too much!). I started making the rice and added my broth, once it was two thirds done I added about 4 chopped Marron mushrooms and started to take off the meat from the bone and added it on the rice. Once everything was ready, I took it out and added my seaweed.
Like I said above, three tablespoons of wakame was too much. If I did it now I would have added just one tablespoon of dried seaweed. Once it expanded it was about 2 cups of seaweed and it just overpowered the dish, we did eat everything but it just made me hate wakame a little bit. Just one more reason to make it more difficult to eat it all until the end of the month.
Other things that we ate
Most of last week after the post was spent eating leftovers (like the curry we made last week) or just quick meals.
Tuesday, I spent the last Japanese curry mix cube that had expired in the 15th and used a bunch of zucchini, I now only have about 200gr of zucchini, finally!!!
We also ate a bunch of vegetables that my mom gave me that she didn't have time to spend: cucumbers, tomatoes and green beans all out of the fridge. We're kinda lucky that my parents come frequently to Porto for work, they usually bring us something.
Pantry things that I bought
Rice! Honestly it's pretty hard for us to live without rice and I don't think we could spent the rest of August without it. We still have some risotto rice to spend but regular rice is a must. Trying to keep it real here, it's a pantry challenge but it's hard to live without some items.
Granola bars
I also bought oats and almond butter because I made granola bars! Ideally I would have bought oats in bulk but since it was Sunday none of the bulk stores were open, and I knew that I wouldn't have time to go shopping during the week. I had lots of seeds to spend and dates (which I had in the pantry for a long time) and decided that this would be the easiest way for me to get rid of them quickly. Oats is something that I use a lot so I guess it's okay, almond butter I don't use it often but will come up with ways to use it, I've been super curious to try it out but never did until now.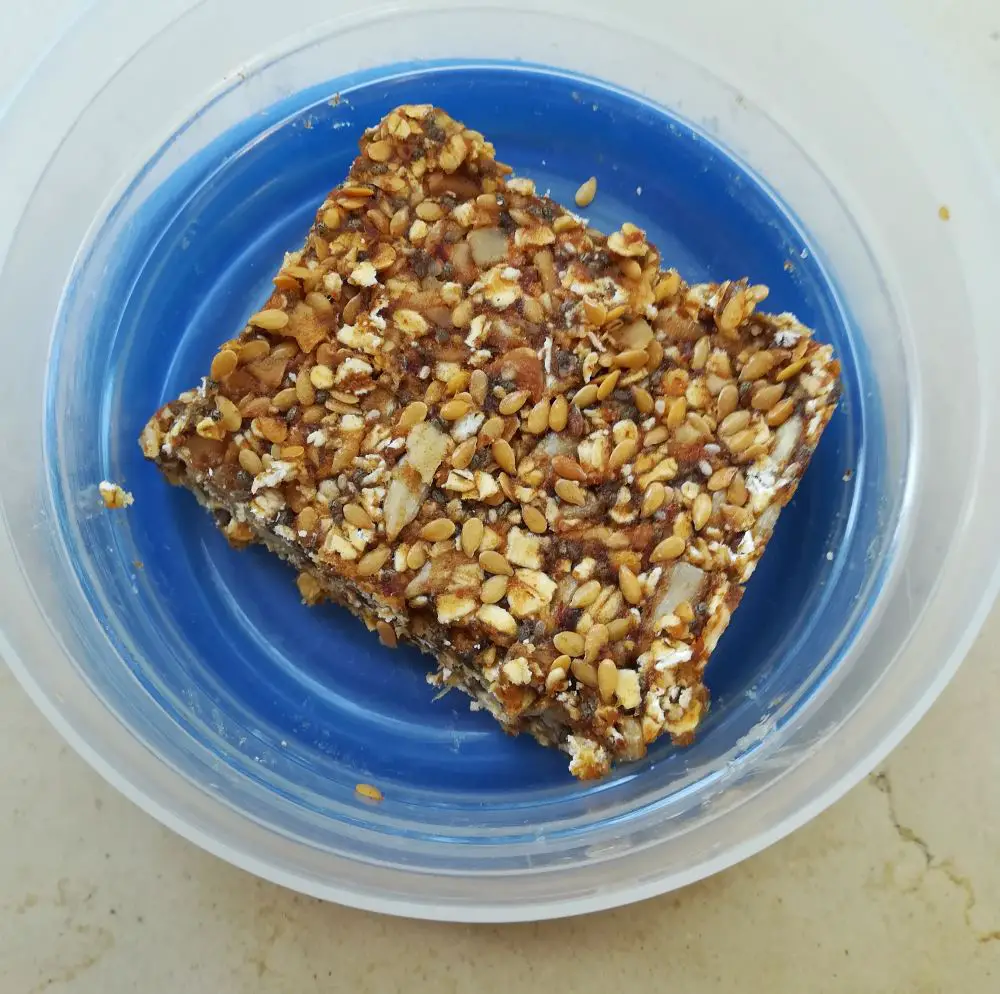 To make the granola bars, I used Minimalist baker's"Super seedy granola bars" recipe and only made half the recipe since I only had half cup dates (I also used dried dates and re hydrated them for 15min). Instead of whole almonds I had sliced almonds and used that too. I replaced hemp seeds with more sunflower seeds. And used honey to sweeten, which kinda turned out great because I ended up spending most of the honey that I had, maybe it will be enough for one more batch with less honey. I have never been much a bar fan, always felt there were other things more interesting to eat, however this made me changed my mind and they disappeared super quickly, I'll repeat this. Also approved by Daniel which is also good because he's always suspicious of sweets that are slightly healthier. I always have this mission to make him change his mind 😀
Week 4 – Pantry Challenge 2018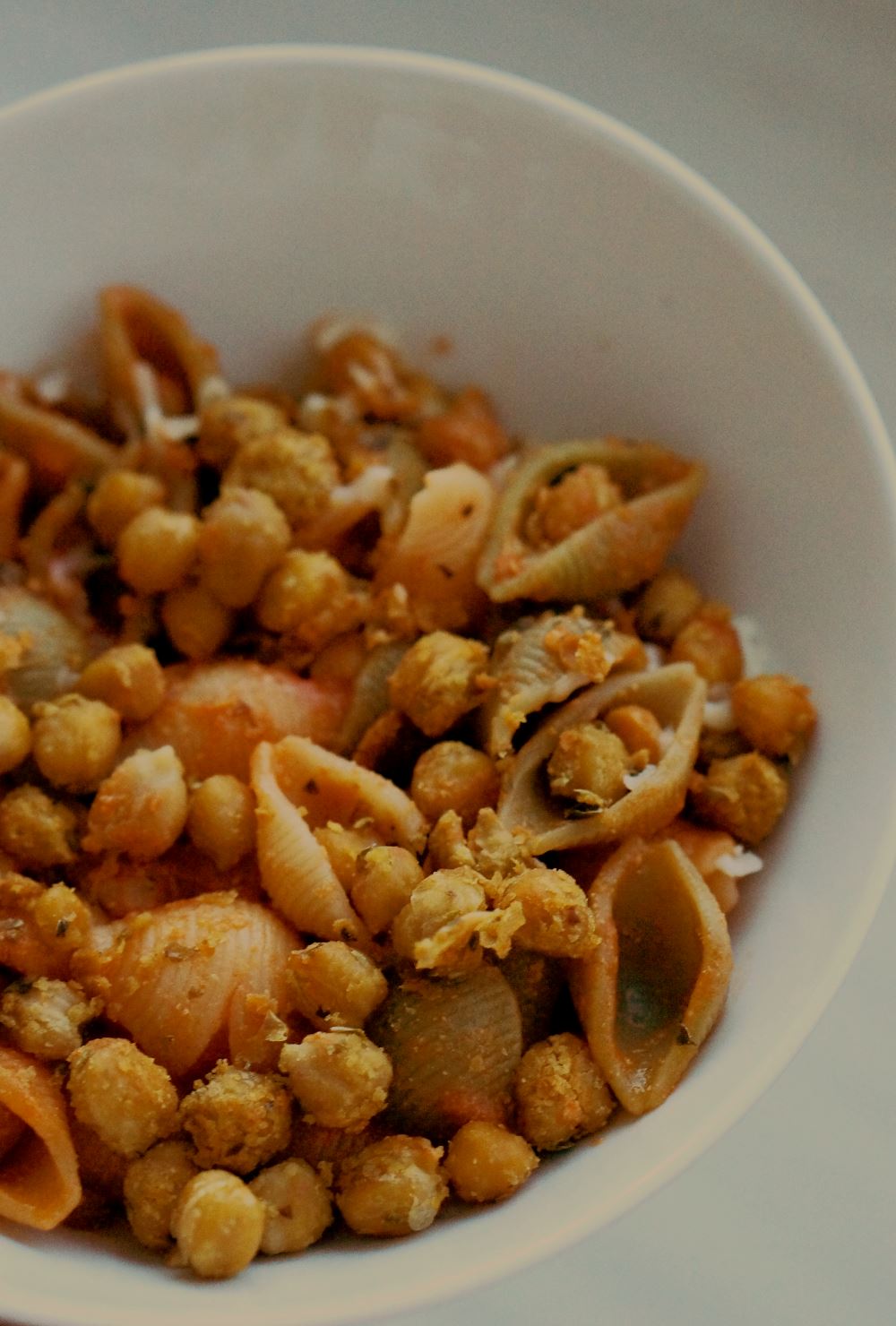 August Pantry Challenge is officially over! It was truly a challenge and I believe I'll continue to do this until some of the harder items to use are gone.
What did I eat this final week?
Ate out a few times which didn't help the cause. Daniel didn't went two of those times and ended up eating a pork chop that was in the freezer for a while. For the other meal he used up all the shrimp rissoles (I couldn't find the English name, but in Portugal it's very common to eat, it's called "rissóis") that I made with my mom in the beginning of the year.
Sunday I used the last piece of zucchini in a dish that I do often: vegetable + chicken pieces with soy sauce on top of rice. All the zucchini is gone! Finally 🙂
After the granola bars success from week 3, I decided to try out another Minimalist Baker's recipe: Chickpea Bolognese, picture above. It was great, I used tomato sauce that I had frozen and finally opened a package of nutritional yeast that I bought three months ago. I didn't have carrots so I didn't add them to the sauce and served with pasta, I also didn't have panko and replaced it with nutritional yeast to coat the chickpeas. I've been wanting to cook with nutritional yeast for years but never did and really like the flavor. I'd say the only thing that I didn't particularly liked in the recipe was that I felt it was too tomatoey. I believe with homemade tomato sauce this wouldn't be an issue but since it was store-bought it was too strong for me, I added a little bit of wine and then water at the end to tone it down a little bit.
We bought salmon and ate it with puree (store bought) and green beans that my mom gave us. That made three meals for each one of us so less time spent in the kitchen.
Thursday, we used two pieces of pizza dough that were in the freezer to make a pizza for each one of us. Also spent a little bit more of the frozen tomato sauce.
I really wanted to bake some kind of cake to get rid of some cacao powder that it's in my pantry but honestly didn't have the patience to do it last week.
Looking back I was kinda of ambitious, thinking I'd spend what's on my pantry in a month. It wouldn't be impossible since my pantry is just a cupboard, however it's it does requires some planning and not as easy when you're leaving work so late.
Nevertheless, it was still a positive experience, how many meals did I make to use up all that zucchini? A lot! Plus some packages that have been there for years!