I don't have a huge pantry or a huge freezer but lately it has come to my attention how many unused items I have, so why not challenge myself to eat everything that I have during August?
I have very loose rules for this challenge as it'll be impossible to feed two for a month with only the amount of food that I have in the kitchen. We definitely have some items that were bought and half of the package is still in the pantry so I'm challenging myself to use these.
The Rules
Avoid buying anything other than fresh produce, meat, fish
Avoid buying something to use up an ingredient, but if required I've to make sure it's used up completely for that meal or it's an ingredient that's used often in our home
Here's my unedited "pantry", it's obviously small but it doesn't mean it doesn't need some clean up: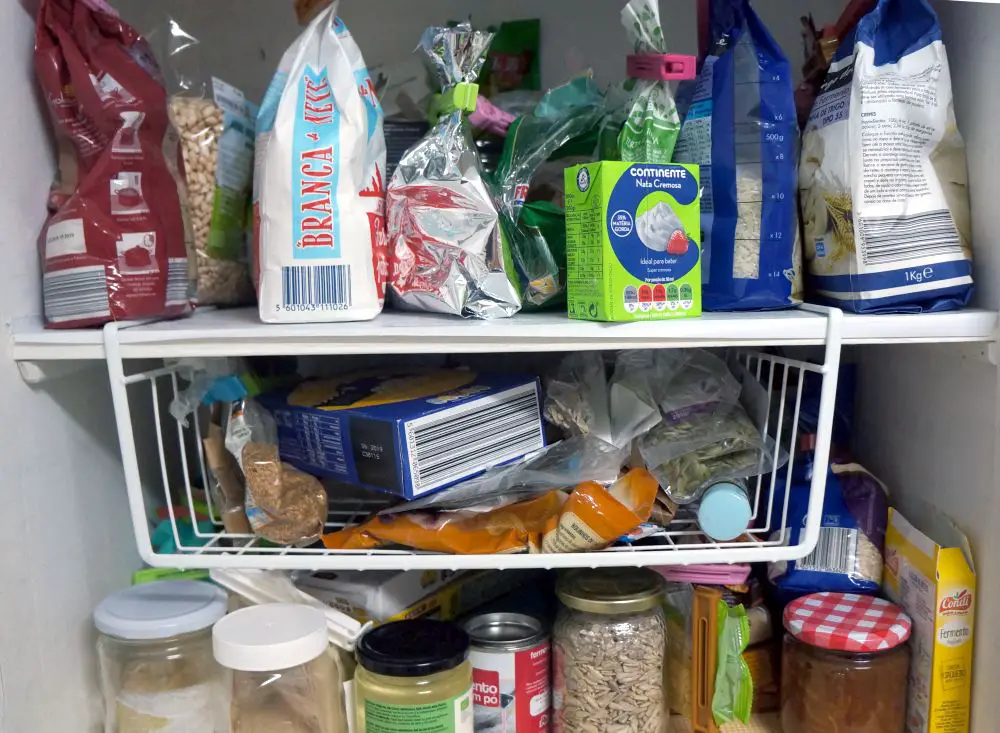 Here are the items that worry me the most, please let me know if you've any recipe recommendations!
Wakame – that I bought for miso soup but the package was not small
Dates – I'll probably try to make granola bars out of this
Puffed rice – I bought this because I thought it'd be funny but it turns out that most of the recipes for this are chocolatey and I don't particularly enjoy chocolate treats – maybe I'll do it and bring to work or do more research
Zucchini – I've been using it a lot but we're being given so much of this and the seeds that I started in my apartment were transplanted to my parents and it's giving huge zucchinis – which is so cool but I'm quickly running out of ideas of different ways to use it up – especially because Daniel is not the biggest fan of zucchini 🙂 We're eating zucchini almost every day to use it up!
Wanna join me?