Before you hang the stockings by the chimney with care, you need to think about how you're going to fill them.
As with every gift, make sure that the recipient actually has use for it. Doesn't matter if it's a eco-friendly gift or not, if it won't be used, it'll be wasteful.
Second of all, I linked to Amazon (affiliate link) and other websites but if you can purchase locally or even second hand do that!
Zero Waste Stocking Stuffer Ideas
1. Socks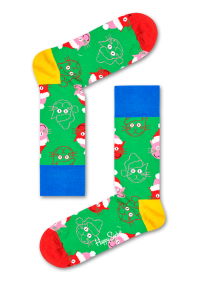 Fill a christmas stocking with socks! How original is that? Honestly socks are useful for everyone. Make a pair of socks or opt to buy socks. They don't have to be dull, there are plenty of cute socks, one example is socks from the company "Happy Socks", they're lovely.
2. Candy (or chocolate) bought in bulk
You still give something that almost everyone loves and reduce the packaging when buying. If you don't want to put it directly in the stocking, use a mesh bag or make a small pouch just for these candy.
2. Reusable produce bags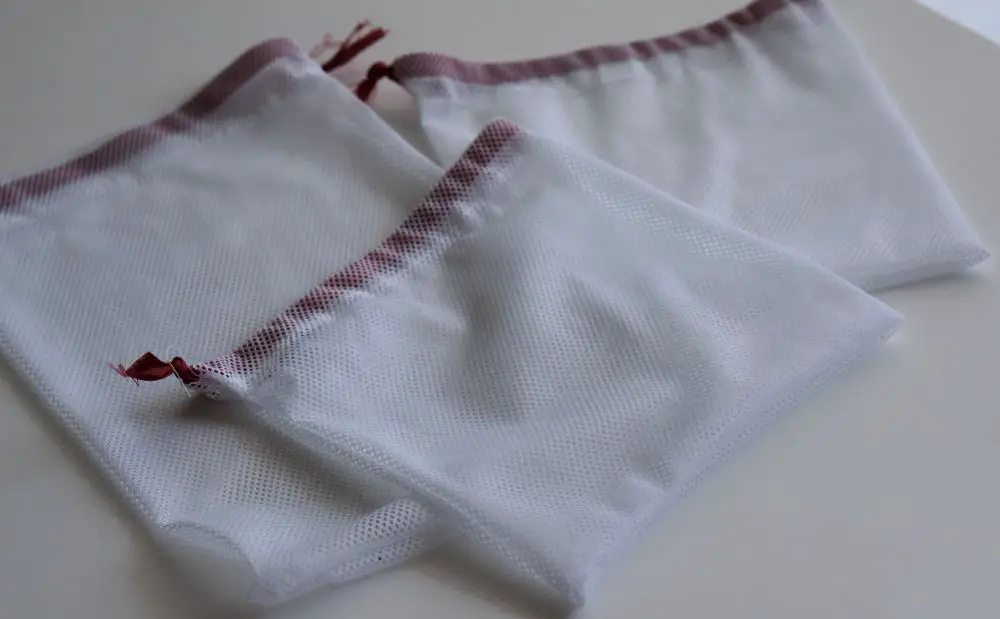 Reusable produce bags are slim and very useful for those who want to reduce their plastic usage. You can buy them but they're very easy to make: how to make reusable produce bags.
3. Reusable Straws

Offer reusable straws for that person who's always drinking a smoothie with a plastic straw. By giving out a reusable straw, they'll be less likely to use plastic straws!
4. Candles
For some reason candles just make a room feel relaxing. These candles are made with soy wax and they have delicious smells.
5. Reusable facial exfoliating pads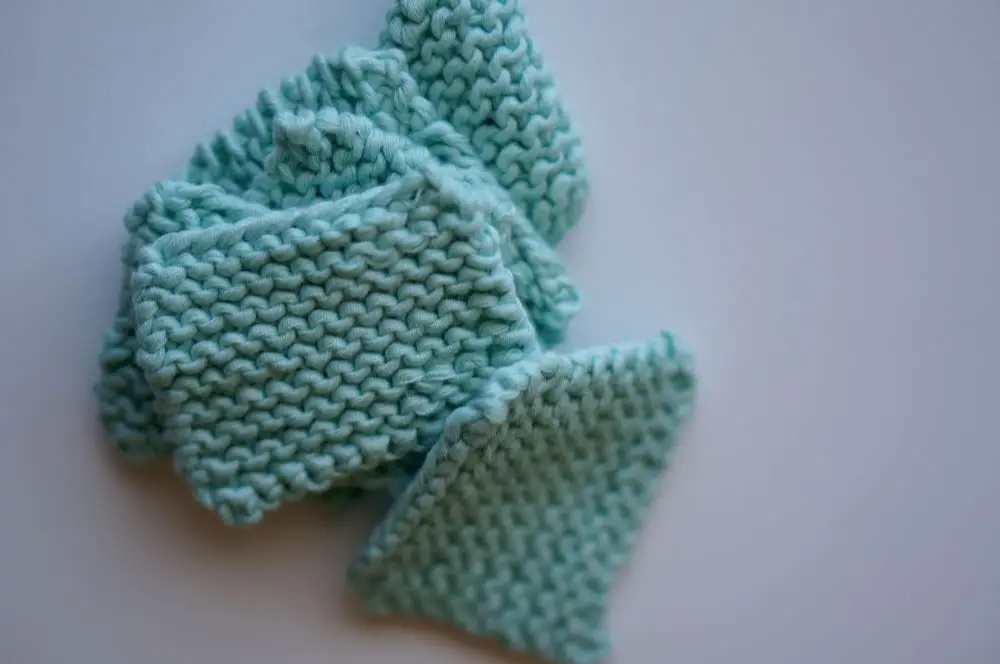 These diy reusable facial exfoliating pads are super quick to knit and make a great stocking stuffer. If you don't feel like DIYing, you can buy homemade ones as well: here.
6. Reusable Cotton rounds
These flannel rounds are what your friends need to remove makeup and reduce their waste.
7. Essential oils
They're small and they can be used not only for diffusers but can be used to make a lot of DIYs like homemade body butter.
8. Lip Balm
Specially important in the Winter months when there are a lot of chapped lips due to the cold. This one is especially good.
9. Soap bar
Handmade soap bars feel extra special. There are so many scents and properties to choose from in handmade markets.
10. Fountain Pen
A fountain pen for those that are always writing and keep having to buy new pens. Buy a refillable one that's more eco-friendly.
11. Bamboo Toothbrush
Using a bamboo toothbrush is a simple step towards living with less plastic, why not offer one for those who are starting out?
12. Bee's Wrap
Bee's wrap is a good alternative to store sandwiches or wrap food to store in the fridge and it can be folded nicely to fit a stocking.
13. Charcoal Water Filter
I drink tap water without any filter but there are some areas where it's impossible to do so. Buy a charcoal water filter for your friends that always drink filtered water.
14. Reusable snack bags
These snack bags can also be used if you're not a fan of bee's wrap. They come in different shapes and sizes so a lot of fun to offer to adults and kids.
15. Wooden dish brush
Why not offer a dish brush? Plastic sponges are not good for the environment so a good alternative to give.
16. Wooden soap dish
Your friends want to use soap bars but they need a beautiful wooden soap dish to put the soap!
17. Deodorant

Make diy deodorant to offer or buy from eco-friendly brands like Ben&Anna or Meow Meow Tweet.
18. Shampoo Bar
There are a lot of shampoo bars in the market and they make a great stocking stuffer. Choose one that fits best their hair type.
19. Eco-friendly makeup
I'm not a huge makeup user myself but there are a lot of brands out there that strive to be more sustainable.
20. Utensil kit
Utensil kits to have at all times to avoid using disposable cutlery. You can buy one or make a diy utensil kit.
21. Silicone baking mat
It might only fit larger socks but a silicone baking mat is a great gift for the bakers in your life. As a baker, I absolutely love mine!
22. Reusable bowl cover
Reusable bowl covers can be made out of fabric or silicone and they're great to allow food storage in the fridge without using disposable plastic wrap.
23. Stain Remover Stick
These sticks are very handy as stain removers and are not made with harsh chemicals.
24. Reusable napkins
If your friends are trying to ditch paper towels, offer them cute reusable napkins!
25. Handkerchiefs
Offer handkerchiefs, not only it's more eco-friendly but it feels sophisticated to use handkerchiefs. I'm particularly fan of embroidered ones.
26. Pela Case
Pela smartphone cases are made with biodegradable materials instead of plastic.
27. Eco-friendly hair-ties
Buy hair-ties that have less plastic in them or maybe make a set instead with recycled materials. Not difficult at all to make and they make a great gift.
28. Loose tea
Buy in bulk exquisite loose tea for tea lovers. Put into a small cute jar and you're ready to go.
29. Loose Tea Infuser

To drink loose tea, they need a loose tea infuser. There are so many fun ones but you can stick with the basics too.
30. Cookies
Cookies from that special bakery or handmade by you to them. Here's a good chocolate chip recipe.
31. Infused Sugar
Infuse a bit of sugar with lavender or vanilla and put in a small jar so it can fit a stocking.
32. Infused Salt
Same as the sugar, infuse salt and put in a small jar so it can fit a stocking. Use dried mushrooms and dried herbs to make it extra special.
33. Seed Balls
Seed balls are such a fun gift and you can buy or make from several kinds of seeds.
34. Eco-friendly sponge
Sponges can be a weird gift to give but not for someone who's looking to become more eco-friendly! And there are plenty of pretty sponges like this one around.
35. Small recycled notebooks
As a retired compulsive notebook buyer, I'm still always happy to receive pretty notebooks. When they are made with recycled materials, they're even better!
36. Soap saver
When switching from liquid bath soap to bar soap, soap savers are a must!
37. Spices
For all the people in your life who love to cook and need a new fancy spice to try out.
38. Sprout Pencil
Pencils that after you use them up, you can plant them and a plant will grow, how fun is that?
39. Period Panties
Period panties are very expensive and not everyone buys them because of their price. Why not add it to their stocking so they can try out period panties?
40. Card Wallet
This card wallet is made with juice cartons.
41. Guppyfriend
Guppyfriend is a friend when combating microplastic as it catches the fibers that pollute our waters when washing our clothes.
42. Bath Salts
Another present that needs to be put into a small jar but it's a nice gift for everyone who likes immersion baths.
43. Lotion Bar
Simple touch that nourishes their skin, good for knitters as well!
44. Upcycled pouch
An upcycled pouch will fit a stocking and it's super stylish. I love how it's made with tractor inner tube.
45. Body Scrub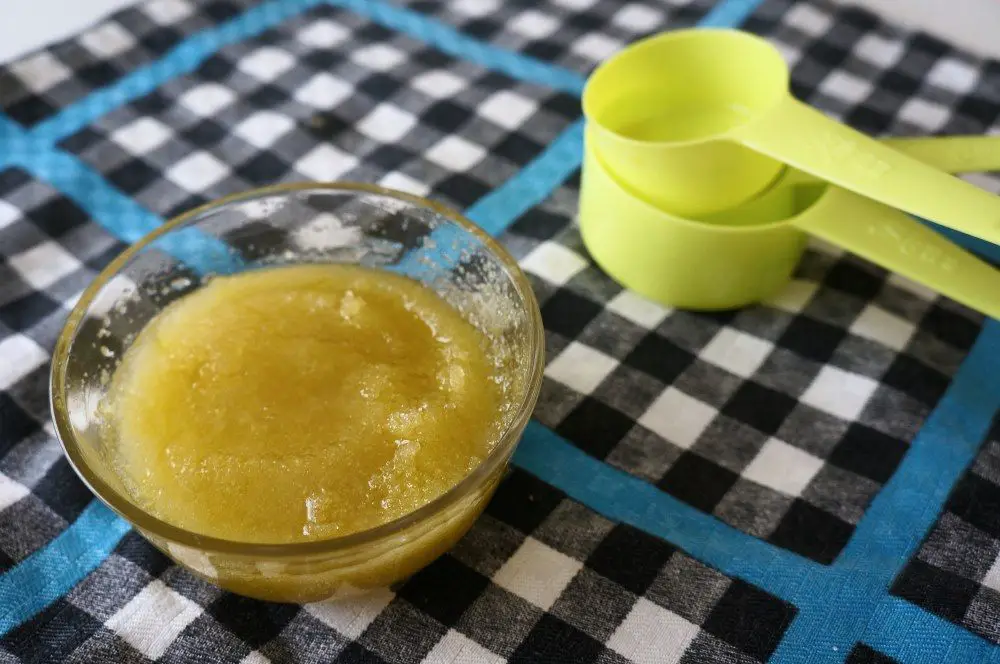 DIY Body scrub made by you to them. Put it into a small jar so it can fit a stocking.
46. Safety razor

A safety razor can replace a huge amount of plastic razors.
47. Menstrual cup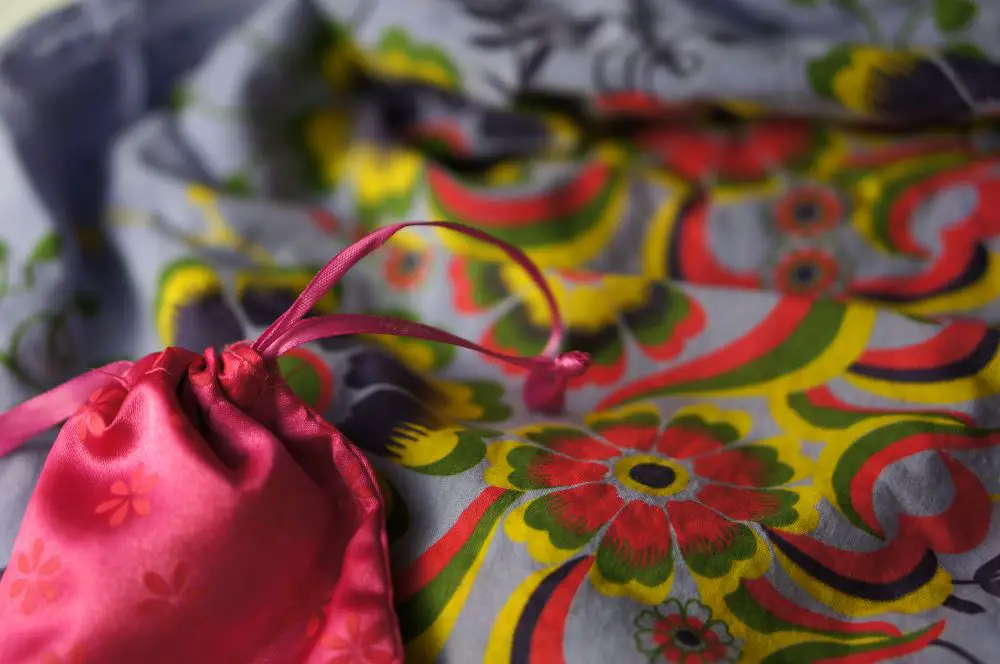 Not something that you can offer anyone but menstrual cups can be an amazing stocking stuffer. Be sure to give out your tips and pros and cons of using a menstrual cup. I know how using a menstrual cup changed my life so I'm always up to share it with anyone who's willing to listen.
48. Seeds Packet
Buy wild flower seeds or seeds from native plants of the area.
49. Mini Bamboo Spork
These sporks are very useful when eating out instead of using disposables. They're small making it perfect for stocking stuffers.
50. Tickets
Zero waste is also about giving gifts that experiences and not only things and a ticket to a museum or their favorite sports team game is a great gift.
51. Reusable fabric strainer
If they make their own yogurt or cheese, they will love to have a reusable fabric stainer.