New Zealand is sitting between two tectonic plates: the pacific and the australian. Which means, there are lots of geothermal activity in the country. Rotorua, it's a city known for its geothermal activity and it's impossible to miss the smell of sulfur…Imagine yourselves sleeping and waking up with a small breeze of rotten eggs…cannot say that I loved that!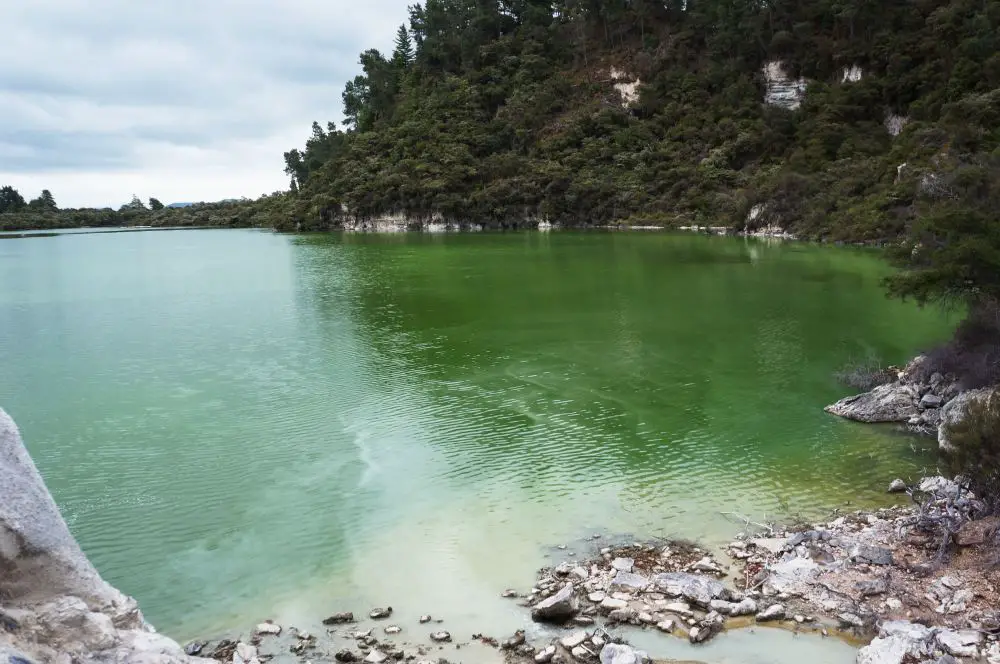 "Wai-O-Tapu Thermal Wonderland", Wai-o-Tapu means "sacred waters" in Māori, it's a geothermal park in Rotorua where you can see water boiling, vivid color lakes…Geothermal activity is definitely strong here and it's truly interesting to see mother nature acting in such different ways.
In the park, there are several circuits and the visit will probably take a couple of hours.
Lady Knox Geyser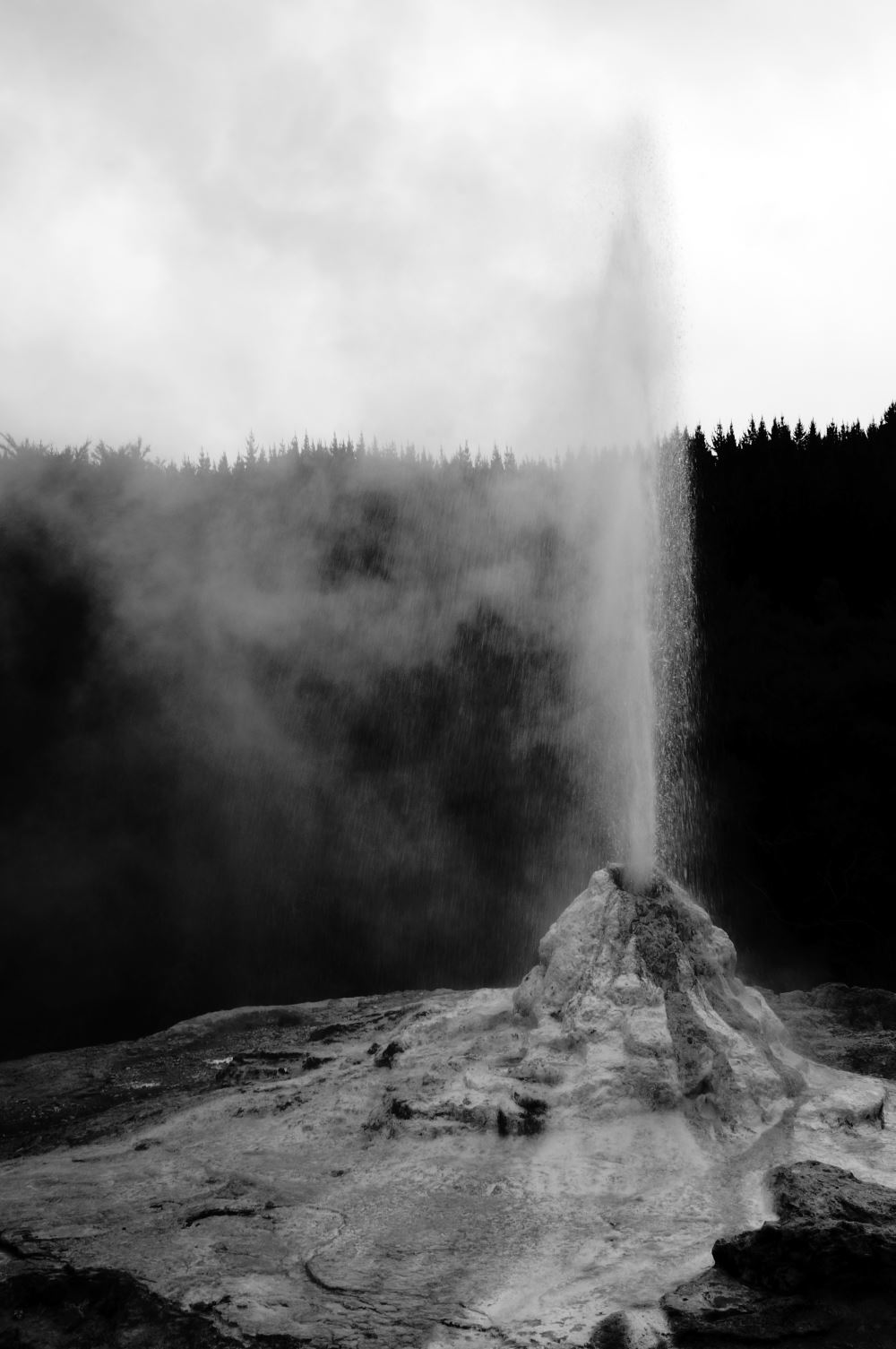 It's a geyser that erupts everyday at 10:15 in the morning. It's quite a disappointment because it only erupts after human intervention, to be more specific: soap! I cannot deny that is in fact pretty to watch this and there is a scientific explanation why it happens (won't give spoilers) but it's still something slightly artificial.
Champagne Pool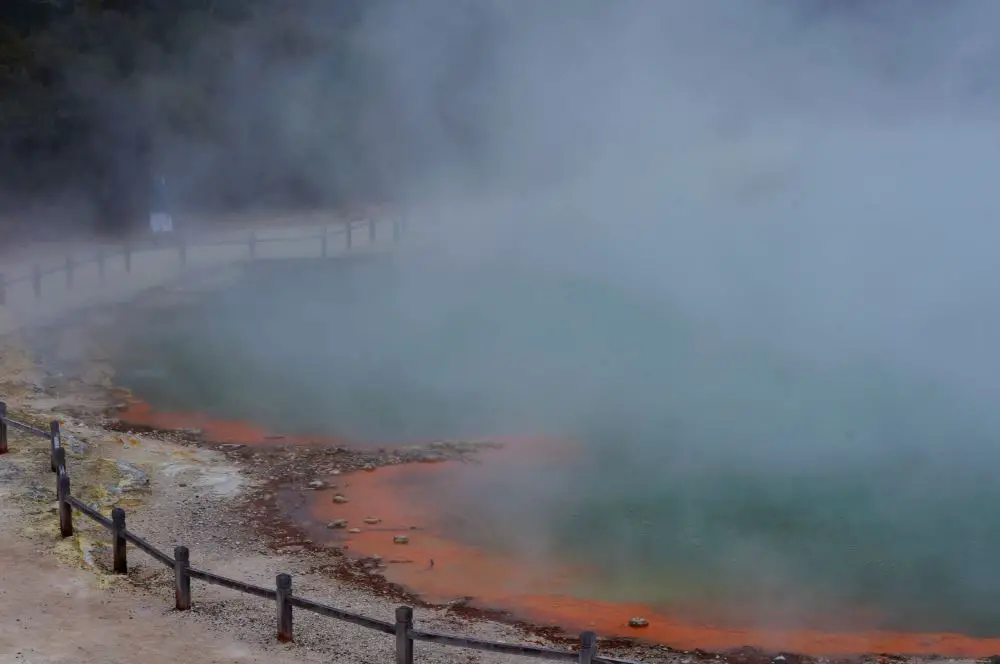 One of the biggest attractions of this park and it's easy to understand why. I couldn't capture in the photo quite well but the colors on the lake are amazing!
Devil's Bath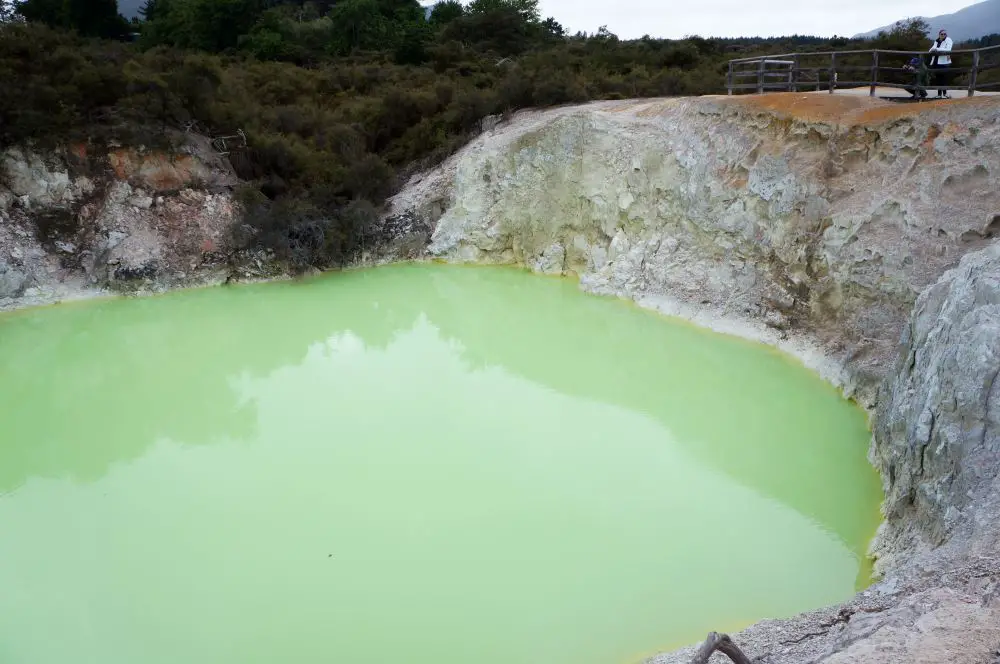 A green lake…do I need to say more?
"Pied Stilt" Bird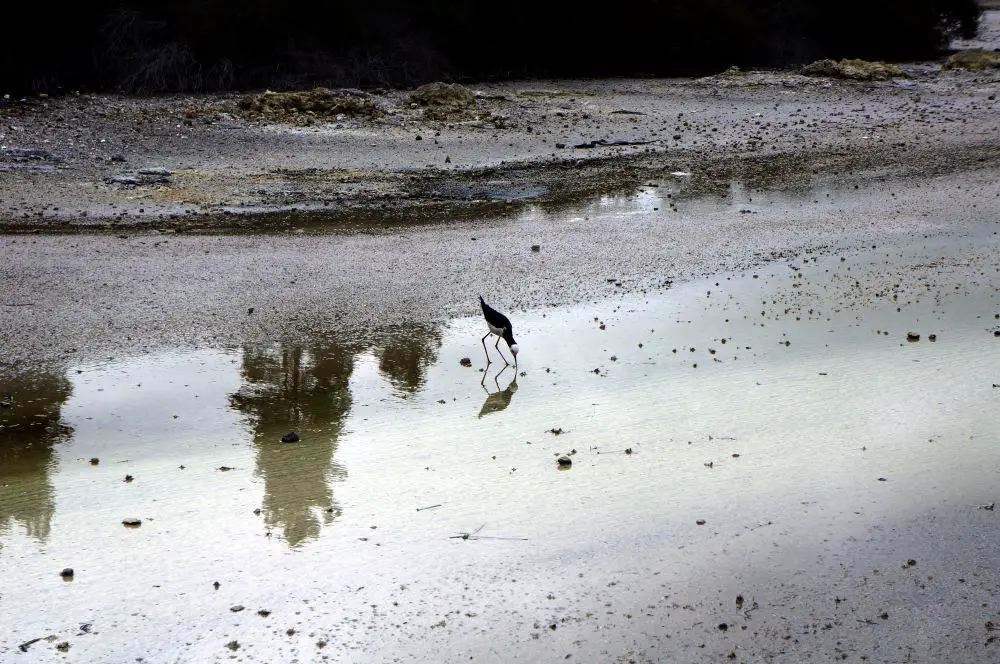 A bird picking up insects from the surface of the water. Only one walking around those lakes, seems to be immune to those acidic waters.
Small pools of boiling water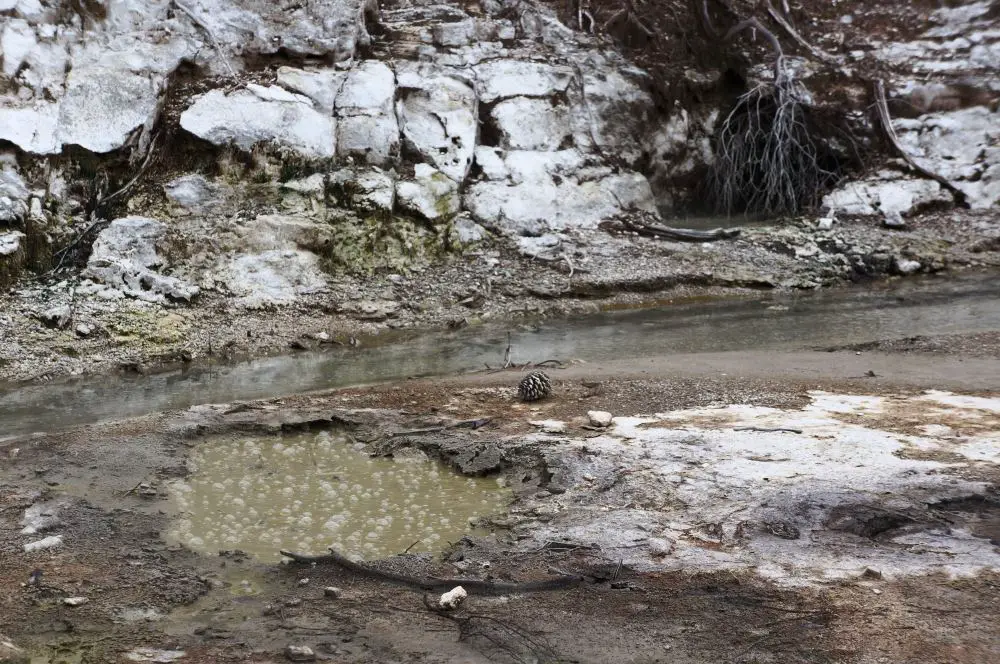 I don't want to bathe myself there…
The contrast and the beautiful colors…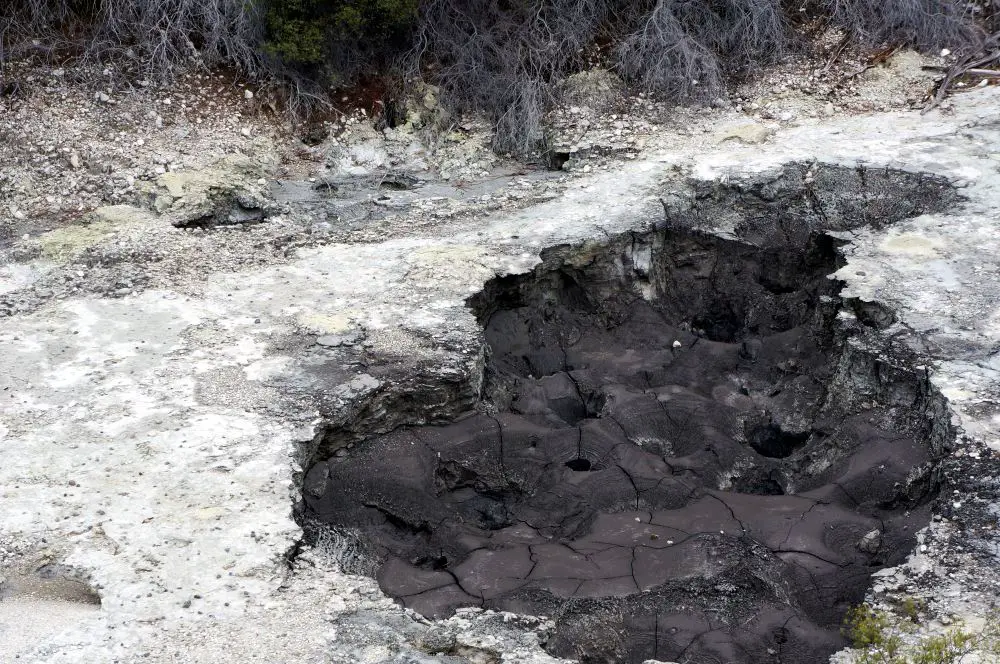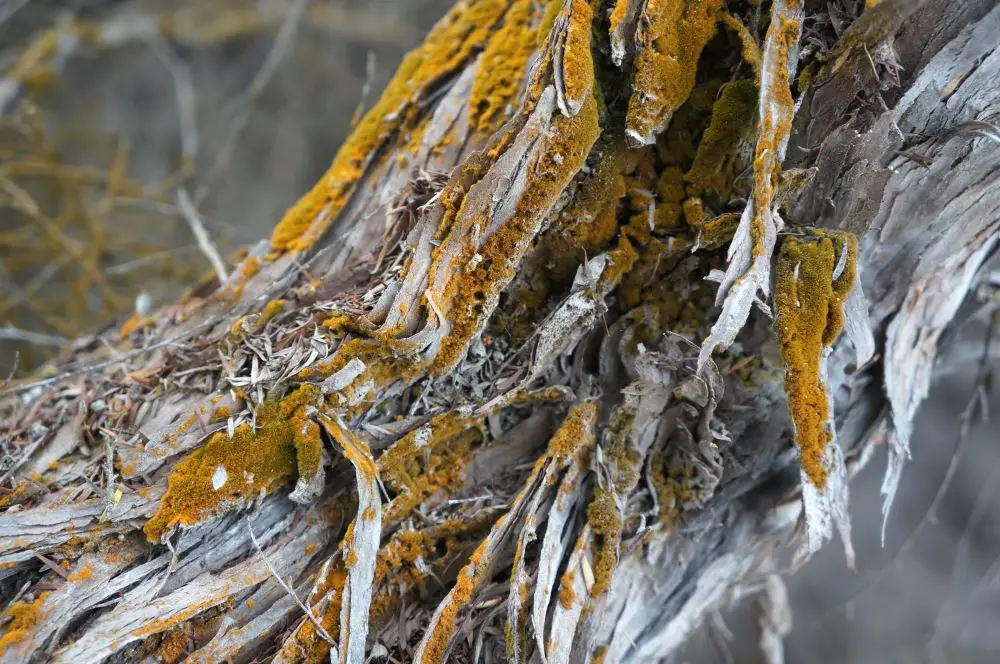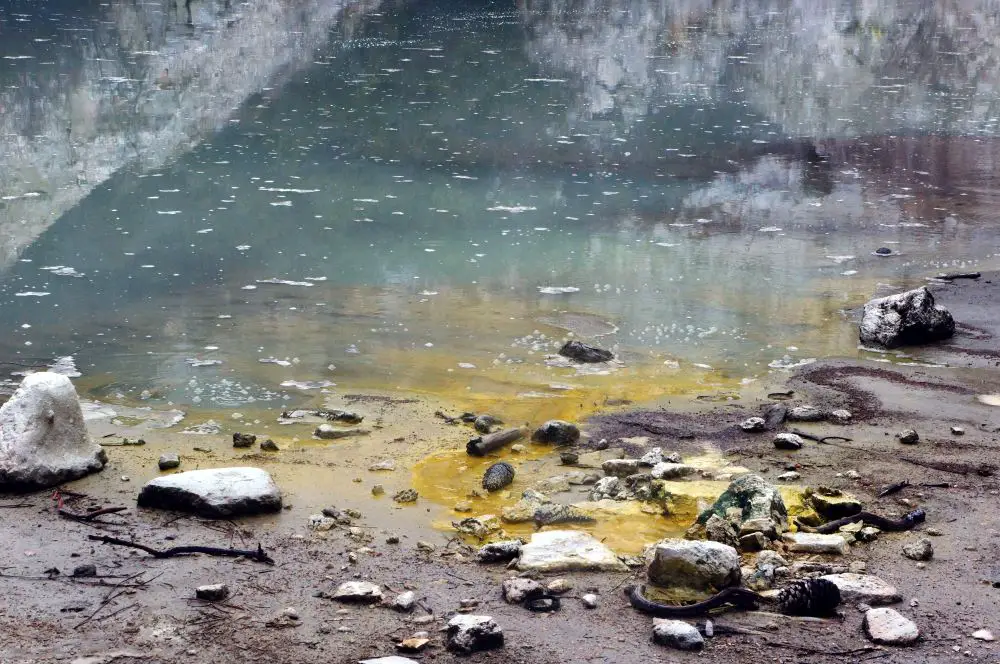 I highly recommend a visit there!
Bring comfortable footwear, even though there are clearly defined paths, flip-flops are not a good idea.
How to get there:
– Rotorua is a 3h drive from Auckland which makes it possible to go there and come back the same day
– There are bus that part from Auckland but cannot recommend any company in specific. They usually have good prices if you book in advance. Or you can always book a day tour!