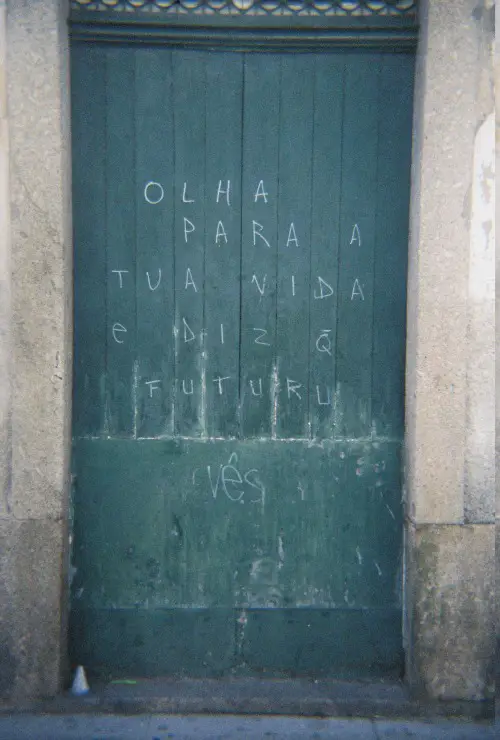 This was a photo I took some months ago while taking a scroll in Braga. I love what it says. "Olha para a tua vida e diz que futuro vês" means "Look at your life and tell me what kind of future you see".
I truly believe that if you want something in your life you've to fight for it. There are no given things in life. That sucks I know that (too well actually). So if we don't like something in your life we are the ones that need to change that. Right now what do you see in your future? Do you like it? No? So change it.
That's my message for the new year. Let's give your best!
Happy New Year 2013 everyone!
P.S. -> I'm thinking in getting a domain for this blog but I'm not sure what kind of name to give it. Any suggestions are welcome!