Yesterday it was a great day! I woke up around 7am fully charged (it was like 9:30pm when I went to bed) and ready to visit Lisbon! I left early so I could have time for everything. I started by going to Feira da Ladra, which is an amazing fair, full of cheap stuff and antiques! Just my kind of fair to be honest. I spent around 4hours there! And you know one thing? I bought 8 books for you know how much? 5 euros! 5 of them from Agatha Christie. Maybe one day I'll have all her books just by buying used ones 😀 Seriously I love going to the fair, it's a world out there! My kind of fun! I called my mom asking if she wanted a jacket and after she said no she said to me: I see that you're in your element. Have fun! I'm glad to have parents that know me so well.
After going to the fair I decided to go to a small comics and poetry fair where I bought a comics zine. I'm not a huge fan of poetry so I only went there for the comics. Check out their blog if you're interested.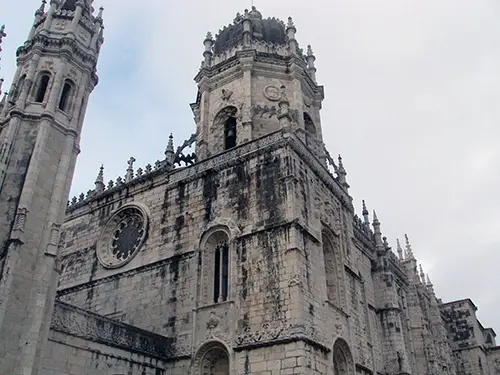 After spending quite a while finding the right bus I decided to go to Torre de Belém. It's one of those things everyone must visit. But let me say: I didn't make it there yesterday. Why? First I made a stop at Mosteiro dos Jerónimos. I stayed a while admiring the architecture that I studied when I was younger in school. I just entered the church because I didn't feel like paying the entrance fee. Still there was a lot of inspiration there. All those nautical elements, I remember loving to study the construction of this monument.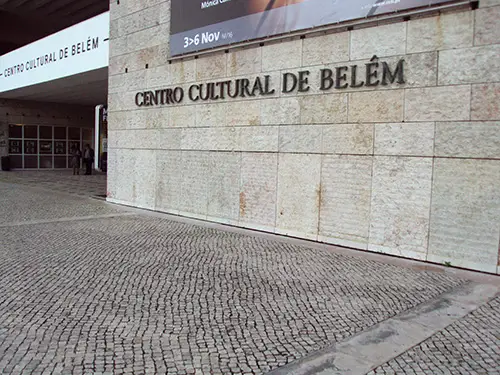 After leaving I was going to Torre de Belém when I saw the sign saying "Centro Cultural de Belém". I always heard about it so I was super curious. I stayed a long time visiting the museum. It was great to see many works of art but after walking through the museum for a long time I was tiiiired! So I forgot about Torre de Belém, definitely next time!
I wish you a great Sunday!